They are self explanatory.
The dyno chart is from the dyno simulator feature. Its not exactly accurate (weight used was 3800ish lbs, weight on the stamp is about 4200). Strictly for comparo purposes only.
One thing I found interesting was how the fatory map maxed out the injectors. Cobb stage 1 cleans that injector Duty cycle up nicely.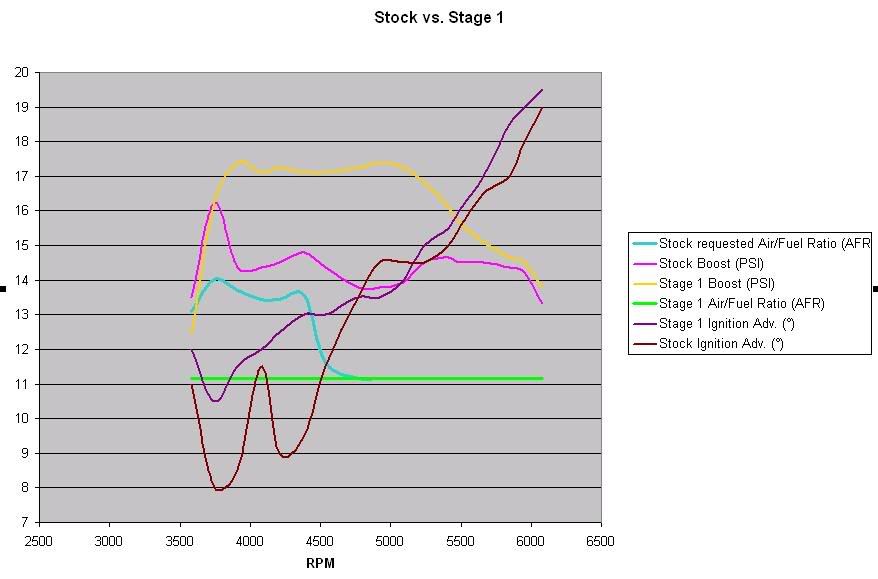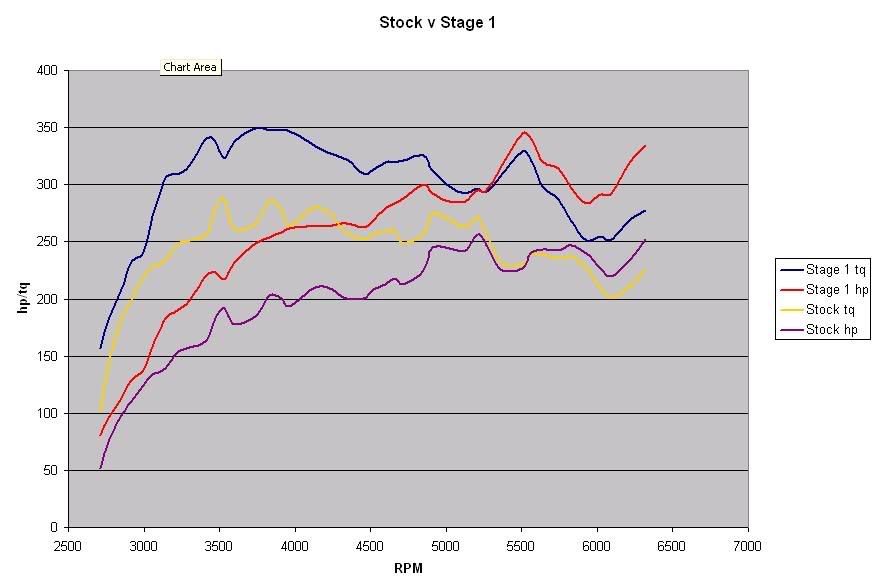 I plan on hitting the dyno this week or next week. Stock, stage 1, stage 2.