So, I'm racing my beast a LOT this year and have picked up a lot of fresh damage. Since vinyl is cheaper than touchup paint, well, I've decided to go the rice route. First, what do you think? Second, can you pick out all the damage being hidden by vinyl?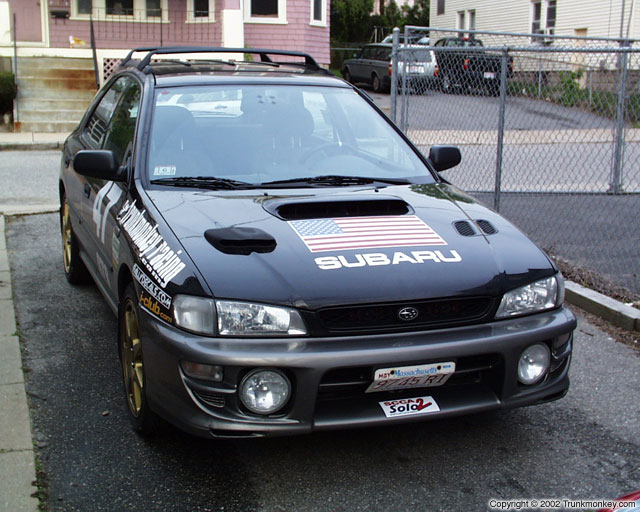 If you can see the damage, I need more vinyl. If you can't see the damage, my job is done!

There is no cone | Two right minus into tightens slippy over curb
Trunkmonkey Racing
|
[email protected]
|
What is a Trunkmonkey?
Somebody set up us the WRX. All your rice are belong to us!