My patience in not picking up every POS $500 random project car that came along finally paid off when I found this posted (for $500) on CL the other day. '71 Mk3 with Rotoflex rear end (much desired model among Brit car guys)
Expecting the worst I went to check it out only 5 miles from my house and was surprised to see that the body has very little rust (floorpans and rockers are good and solid), could only find one small section with bondo (rear fender), and the engine starts right up and idles smoothly. Car has no working brakes so didn't drive it, but suspension appears original (even the original wheels complete with chrome trim rrings and hubcaps are still there!). Most of the interior is there, albeit with a Mk3 seat and a Mk2 set (both lousy...I have a pair of good Mk2 seats in the shed). Underbody and frame are in very good shape and engine bay looks complete. Even has an OEM exhaust in good shape on it.
So far I've taken one seat out, vacuumed out, and ripped out most of the carpet and very happy with the body condition under all that. All glass is there, though all the rubber seals are shot. Whole dash also there, though crash pad is badly cracked and headliner is no good. Must have been a garage-kept car for most of its life, because there is no evidence of leakage - even the battery box is in good shape, and we all know those rust out like crazy.
Downside: there's about 4 coats of lousy resprays on the car, peeling and chipping. Eventually just need to pull the body, strip it, and dip it to bare metal.
The plan is to stash this in the big shed out back for a while until other projects are done, and then gut it and cage it for vintage racing. I can't bring myself to put the '70 + on the track now that I've "niced it up" for a weekend driver.
Anyhow, more on this over time. Guess I'll make this my "build thread" when I finally do some work on it.
a few pics: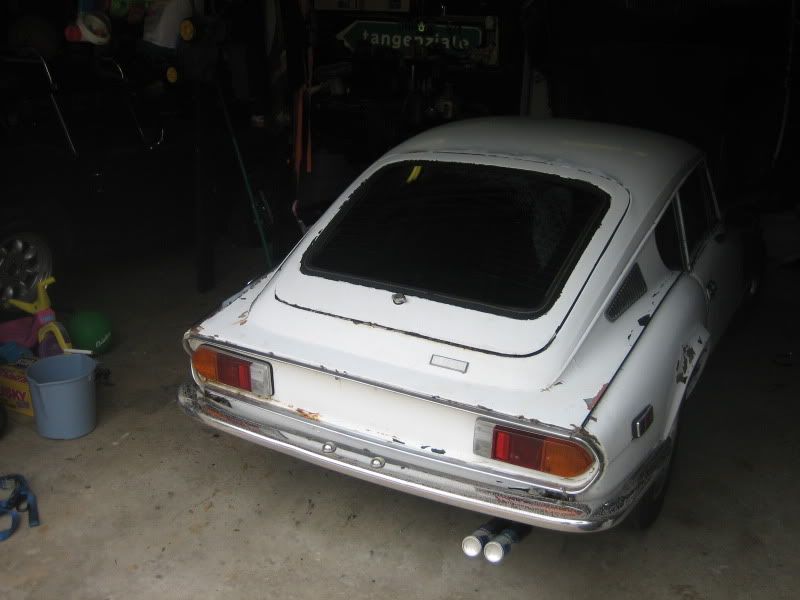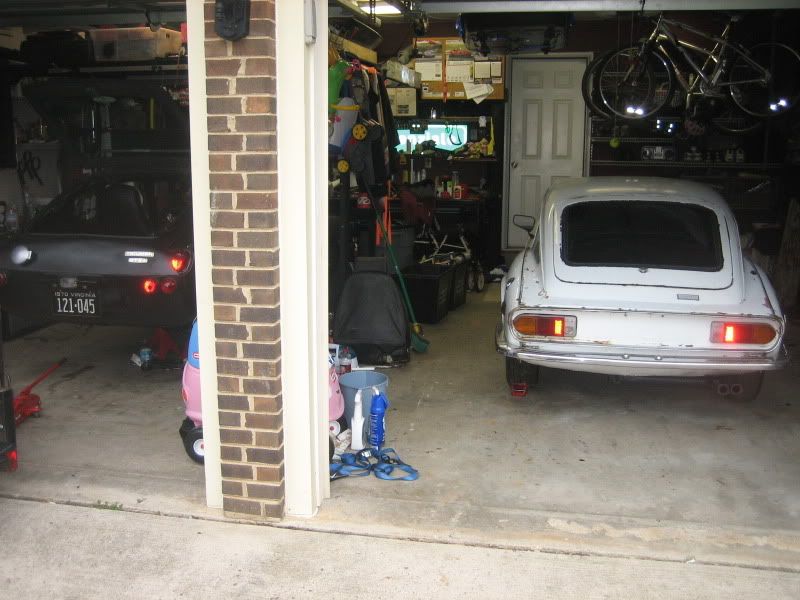 My 1970 GT6+, nearly finished project, for those who haven't seen it