yes, there is a closed loop targets table. here it is on an 05 LGT, stock and my current values: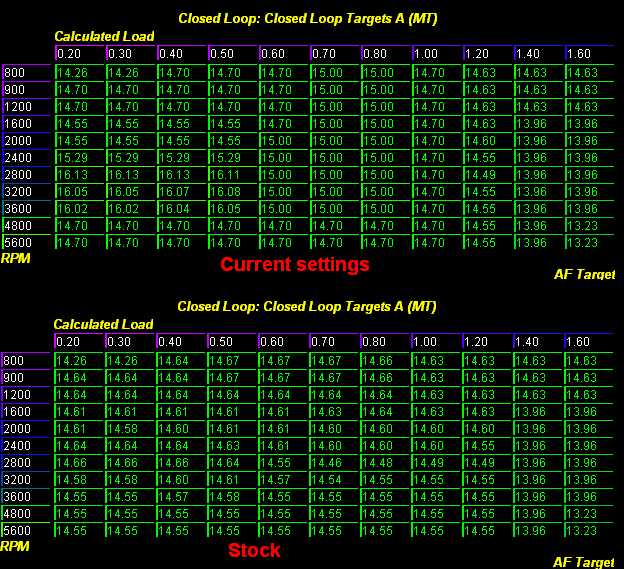 and a log of steady-state highway cruising after these settings were applied:
just be careful, if you go too lean you will encounter some stumbling. And the engine doesn't seem to tolerate much leaner targets at idle or right off idle.