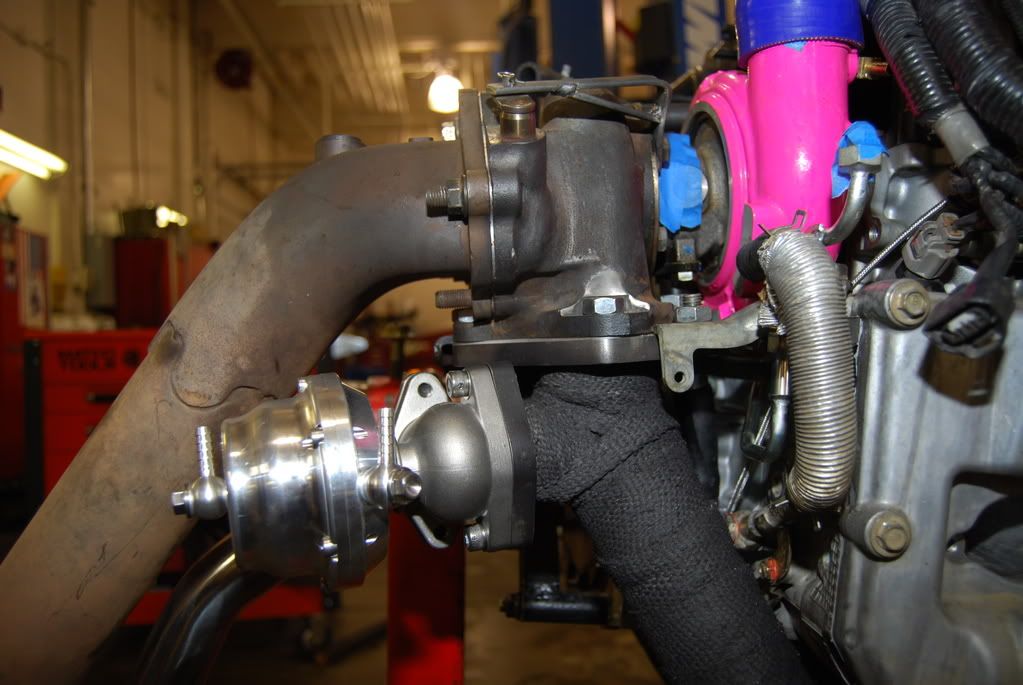 Price $1,200 or $999 in AK
So this is a rough feeler as I am not sure if I am going to do this yet....
I have a Dom 3 that was recently FULLY rebuilt from Blouch with the new 10cm housing. This turbo is an sti style has been clocked so can be used for a reversed FMIC install (sti), legacy or 08 wrx and it is set up for external waste gate.
There is ZERO shaft play... ZERO!
I still have the internal waste gate if you want to go that route.
Yes it is pink on the cold side housing....
but that can be blasted off easy enough...