I just spoke with AEM directly and they had me check two parameters. T2PER which is for cam and crank tooth period. What I was looking for was the two parameters to move while I cranked. T2PER moved around while crank tooth period stayed maxed and didn't move.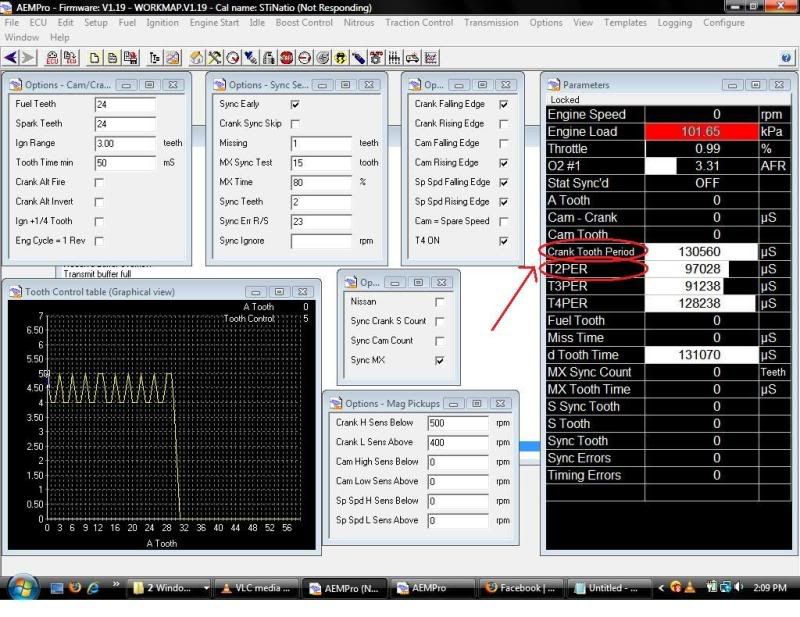 They also had me look at engine RPM which subsequently stayed around 0 while cranking.
It had to be my luck that my battery charge is real low now so I'm not sure if the starter is moving fast enough to have crank tooth period and engine rpm register signals to the AEM EMS. However, a few nights ago I did try jump starting the motor with no luck; but this was before I knew to check for anything that was suggested on here or by AEM.
Anyhow, AEM suspects the crankshaft sensor system, meaning either the sensor is bad or the wiring or it isn't hooked up. It's hooked up last I checked