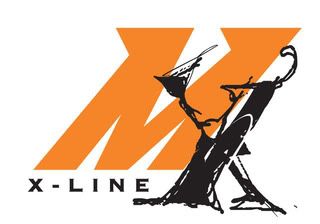 Mishimoto has just released seven applications under the new X-Line of high performance aluminum radiators. Each X-Line radiator application has 3 rows for a core that is 25% larger than standard Mishimoto radiator applications. The triple core design of the X-Line allows more coolant to flow through the radiator, maximizing engine cooling capacity. Each application is designed as a direct OEM replacement, with no customization required for installation.
Made with aircraft-quality aluminum and polished end tanks, a lightweight triple core radiator will enhance the overall performance and lifetime of your engine. Mishimoto guarantees superior performance and quality with an unmatched lifetime warranty on all parts. Visit
www.Mishimoto.com
for more information or call us directly at 1-877-GO-MISHI.
We are currently offering them in the following applications.
92-00 Honda Civic / 93-97 Del Sol
90-94 Mitsubishi Eclipse
95-99 Mitsubishi Eclipse Turbo
89-94 Nissan 240sx S13 SR20DET
95-98 Nissan 240sx S14 SR20DET
01-07 Subaru WRX and STI
More to come soon!