here are some pics first
(note: pics were taken after running them in a session already)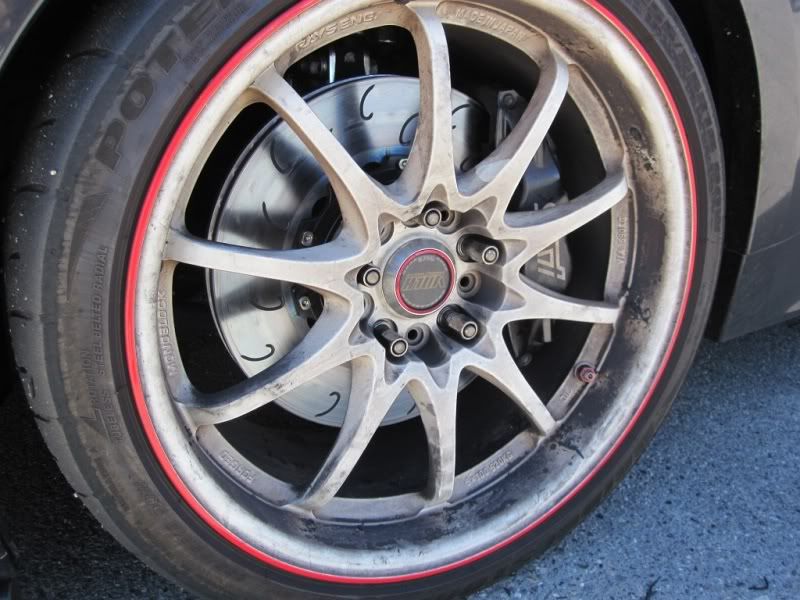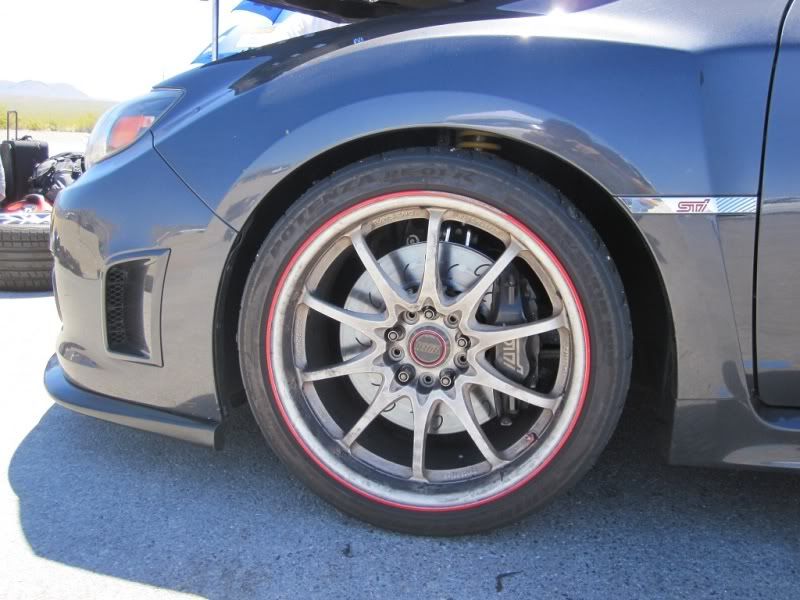 the setup:
stock sti brembos
APM Racing Rotors
Performance Friction PF-01s
RCE KWs
and some other stuff
i recently got a chance to put these rotors to the test at the track(Spring Mountain in Pahrump, NV) and let me say that they are pretty durable.
whats really nice about these rotors is that they are dual drilled, so they fit 5x100 and 5x114 STis.
i was running these rotors in back to back sessions(total of 8, 20min sessions) all day on the 3.2 mile course. the combination of the pads and rotors were awesome. the pedal feel remained the same throughout the day. the directional venting of the rotors helped out with keeping the brakes in their "optimal" operating temperatures. took some time at the end of the track day to inspect the rotors and they looked basically brand new. no cracks or anything.
i'll be heading out to the track again this sunday and will hopefully have some technical data about the rotors and some more pics.
Cliffnotes: APM Racing Rotors FTW