so i am selling my current set of summer wheels. i got them used and did none of the minor damage to them as they came with it. i have only put like 6,000 miles on these wheels. im just looking for something other than gold and in 17" but for now i need money due to getting married yesterday lol.
they are 18x8 5x100 RIMS
there is minor curb rash on one of the wheels and then a very minor bend in one (doesnt affect inflation and can be bent back [i didnt cuz i didnt want to chip the paint]). the other 2 just like the others show some minor road chips and socket chips but look great. there are no cracks or major issues and all balanced perfect statically at my work on a spin balancer.
also i will be including the new center caps that i bought from wheeldude and the tires as well. the tires have like 5/32nds left on 3 and 7/32nds ish on another and a very little side wall roll from an autox i ran in. they are toyo proxies size 235/40/18. there are no patches in the tires from what i saw.
the lugs will not go with but i will send the blue valve stems.
here are pics and you can see the issues in the pics: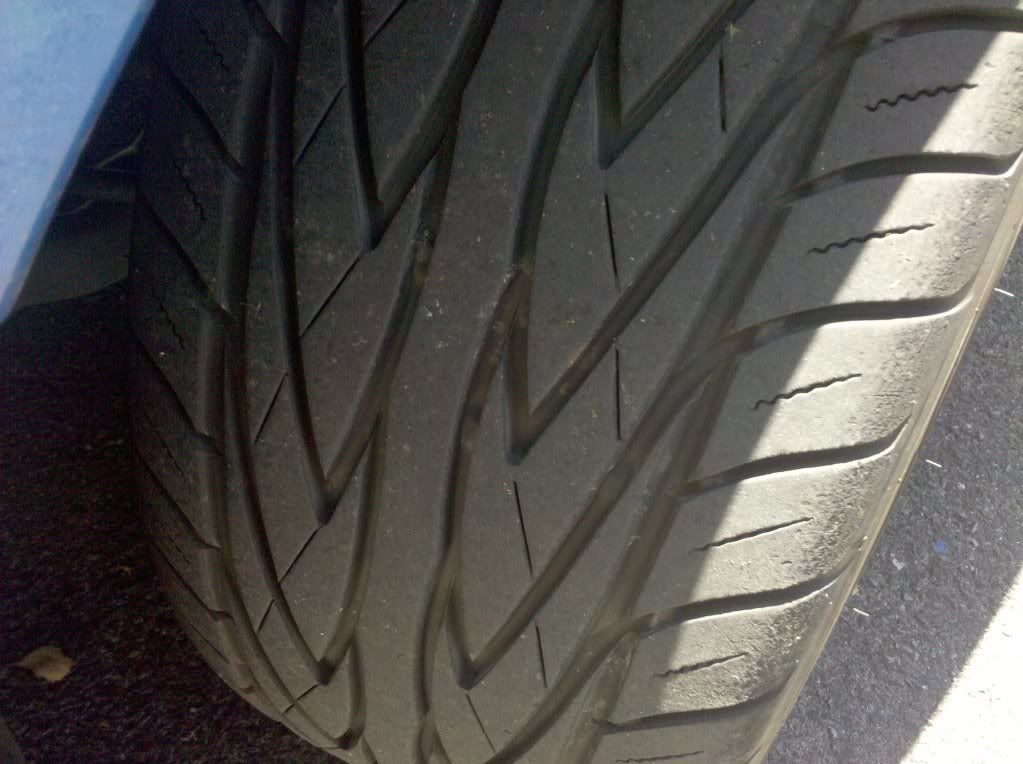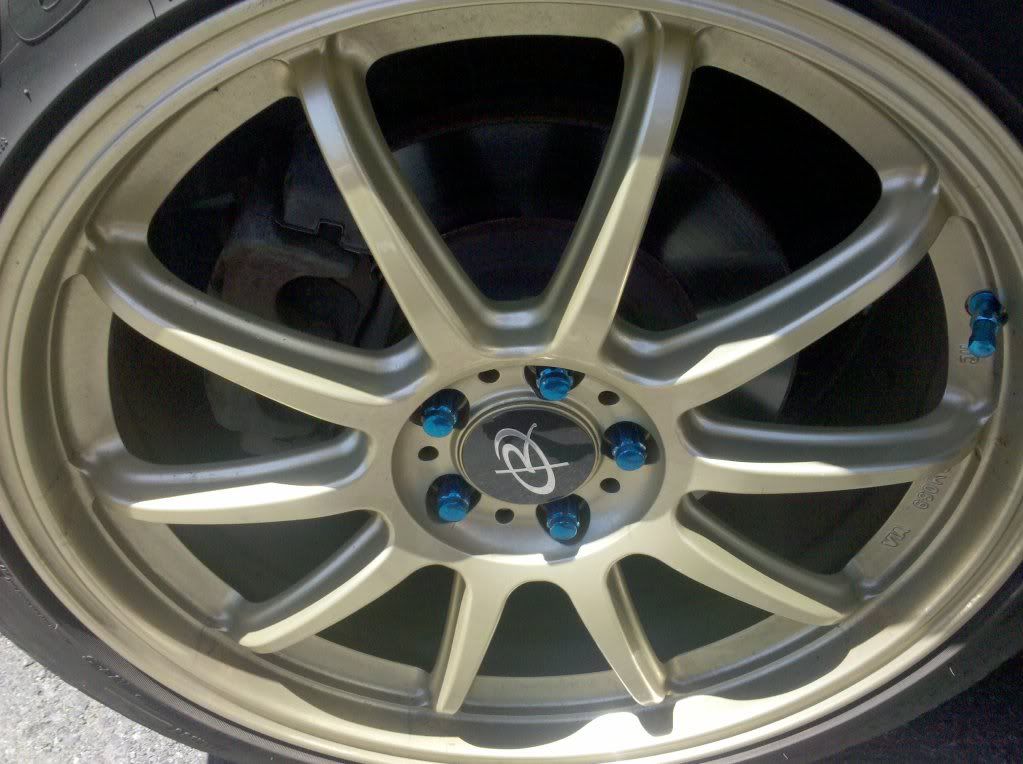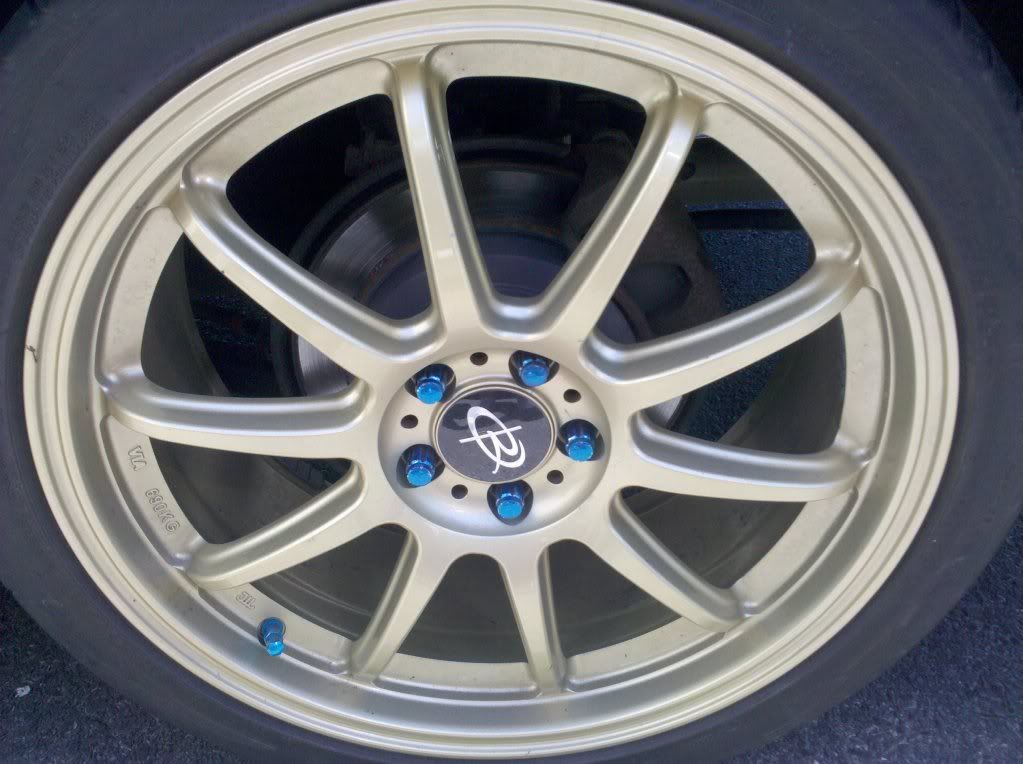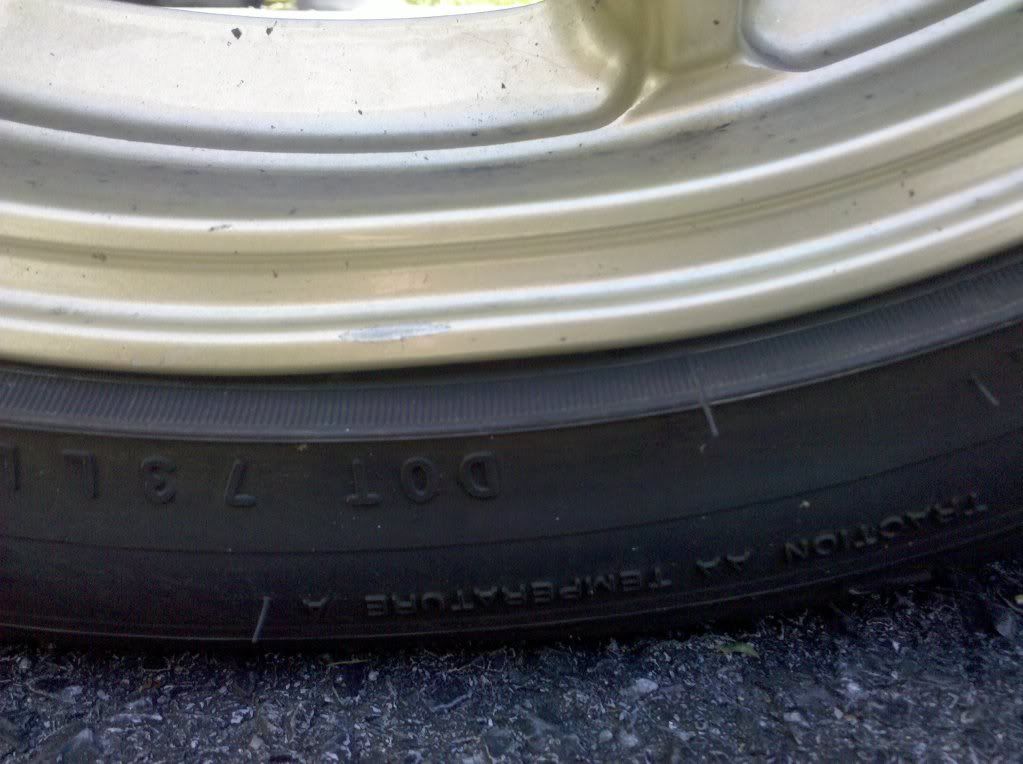 i want $650 picked up or $760 shipped for the set. the tires still have 2 summers or so left so let me know. i would like these sold before friday as i leave for the cruise then. thanks, jeremy