Sold sorry!
For sale is a used G-Force GF545 double-layer one piece nomex firesuit. Size Medium. The certification on the suit is 3.2A/5. It was used for a year and a half and is in excellent condition. Only thing is that my name and phone number were written in sharpie on the inside of the suit.
Im looking for $150 (new they are $400)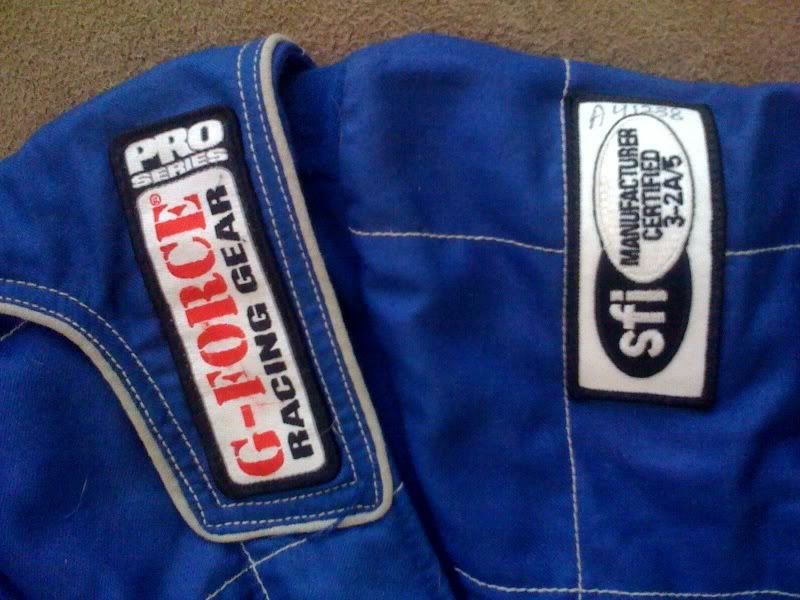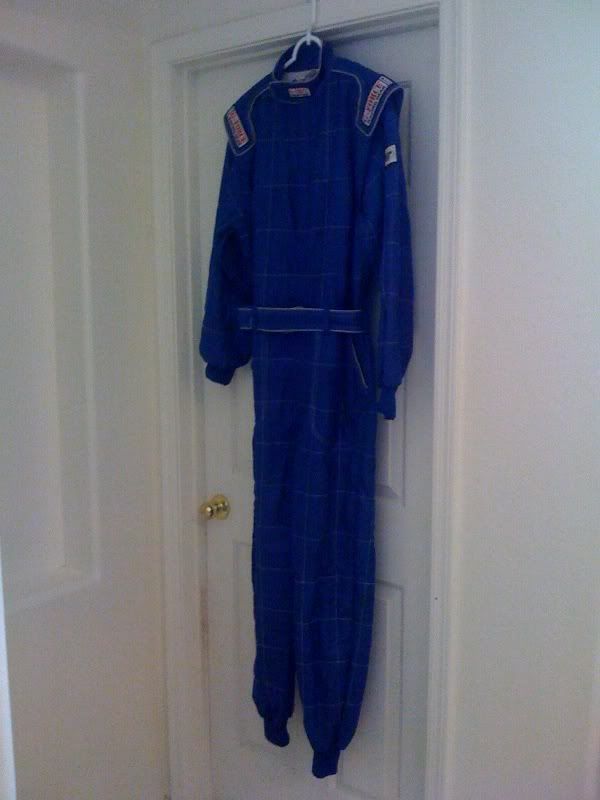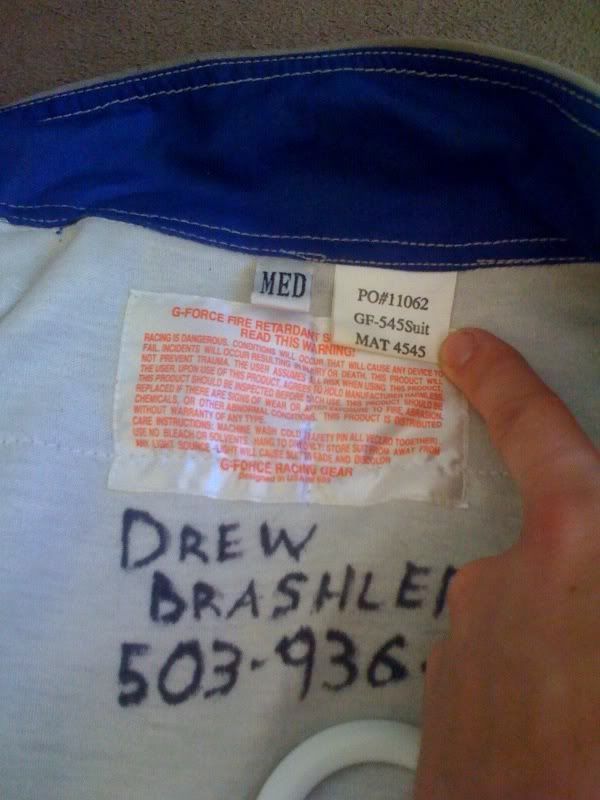 Here is what G-Force says about the suit:
Double-Layer GF 545
The G-FORCE Racing Gear GF545 is one of the lightest weight SFI-5 rated driving suits on the market today. No other manufacturer can even come close to this level of comfort in a multi layered driving suit. Over two years of extensive research and development have been utilized for the creation of this lightweight GTex outer layer that is found only on this suit from G-FORCE Racing Gear.
Most companies need 3 layers to achieve the SFI-5 Rating but G-FORCE accomplished this using only 2 layers! The marriage of a revolutionary GTex lightweight, super shiny outer layer and the soft knit Dupont Nomex interior makes a combination lighter and more breathable than most SFI-5 suits. The clean, crisp custom look comes standard with all the features of a custom suit. 360° knit arm holes, the shoulder-to-arm junction is made with soft knit Nomex for complete arm radius movement and supreme breathability. Nomex knit back panel, the lower back portion of the suit is made with a soft Nomex knit for movement, comfort, and ventilation. Daytona epaulets these defining shoulder points make any driver look like a true gladiator. The clean look is complemented by the Contrasting Box Stitching to accent the craftsmanship and construction of your suit.
Thanks for looking!
Drew Brashler