Cliff Notes:
Excellent product quality, well worth the cost
Easy Installation (no press needed)
Improves handling stability and consistency in high G turns
Slight NVH increase (not enough for the wife to notice)
This mod ranks as something I would definitely do again or help a friend with
Stiffer bushings are great, easy installation is better. I've replaced a lot of suspension parts but haven't gotten around to doing some of the bushings that require a press. My WRX is my only car and I can't really take parts off, go to the machine shop at work, press parts out, etc. Doesn't work out too well.
I went on to read a DIY of how to install group N LL bushings and the writer stressed over and over that you WILL destroy bushings pressing them in the first time.
Great.
Just what I didn't want to do. I hate it when you pay for new parts only to screw them up. Here comes TIC with a new split design. No pressing parts in, no risk of damage. In fact, you can insert these by hand. I used a little bit of grease to ease installation, though I test fit one without grease and it slid right in with just the right amount of resistance.
When I got my parts in the mail I was quite impressed. The bushings were so smooth, and with the graphite ipregnation, I couldn't stop spinning them in my hands while watching TV just waiting for a chance to install them. In comparison to some other (non LL) bushings I've felt, these seem to be stiffer. Probably a good idea considering just how much load is placed on the LL's.
Check it out. This is why the set of bushings cost more than $30. You aren't getting just a bushing. No, you get 16 bushings and 8 stainless steel crush tubes. These aren't the little tubes you get with endlinks either. These are big beefy tubes machined from solid stock.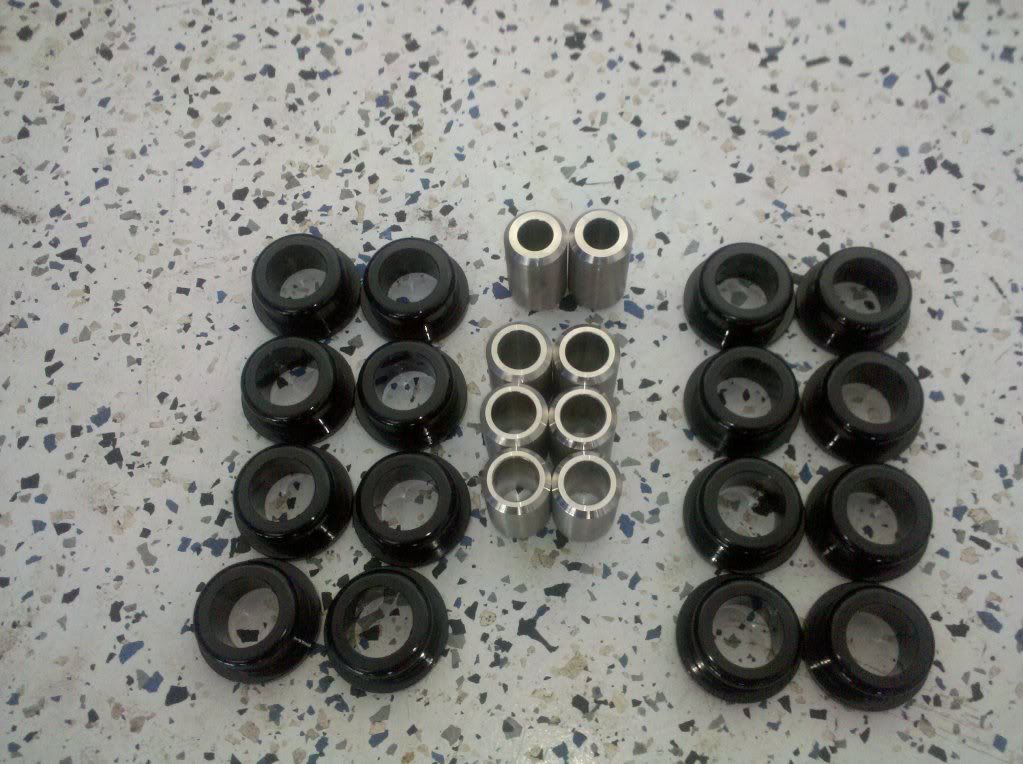 The top two sleeves I set apart went on the inboard bushing for the front lateral links. The stockers have the same setup so it's easy enough to compare.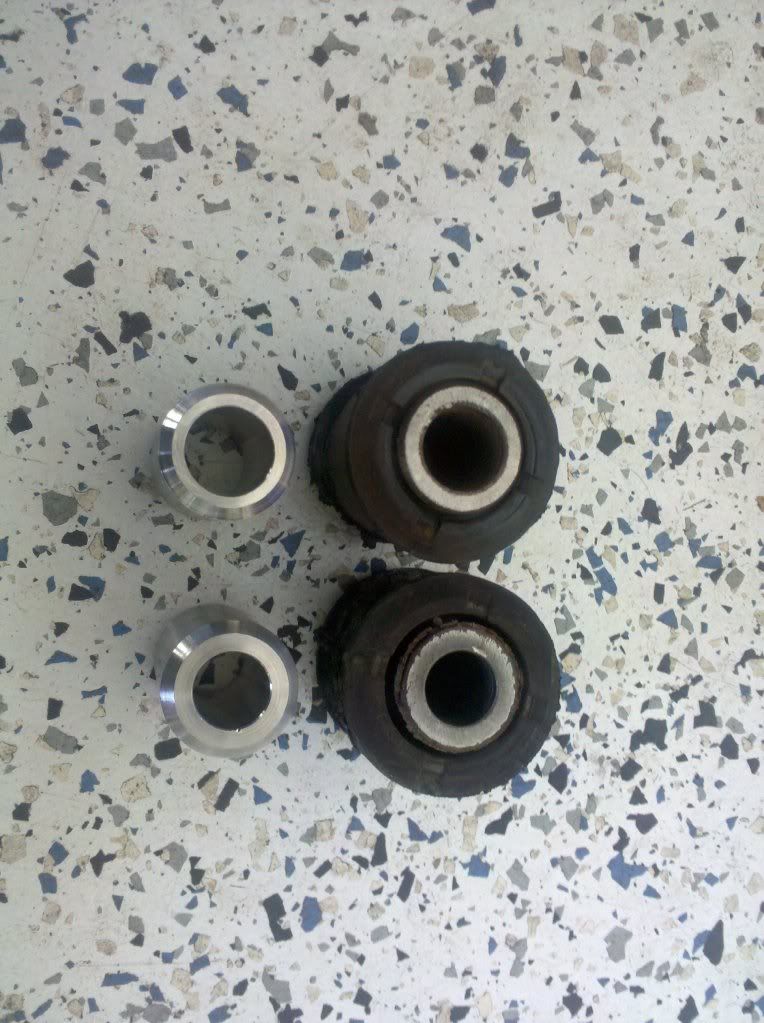 Getting the bolts undone was an easy enough job. Few wrenches, couple smacks with a rubber mallet. The only difficult part was removing the long bolt. These spent 3 years in upstate NY winters and 1 in Indianapolis where salt is prevalent. The passenger side bolt was stuck in the rear link so I could pull it out and cut it off. The driver side was stuck on the front link so it had to be cut on the car and pulled out.
Here you can see the stuck bolt.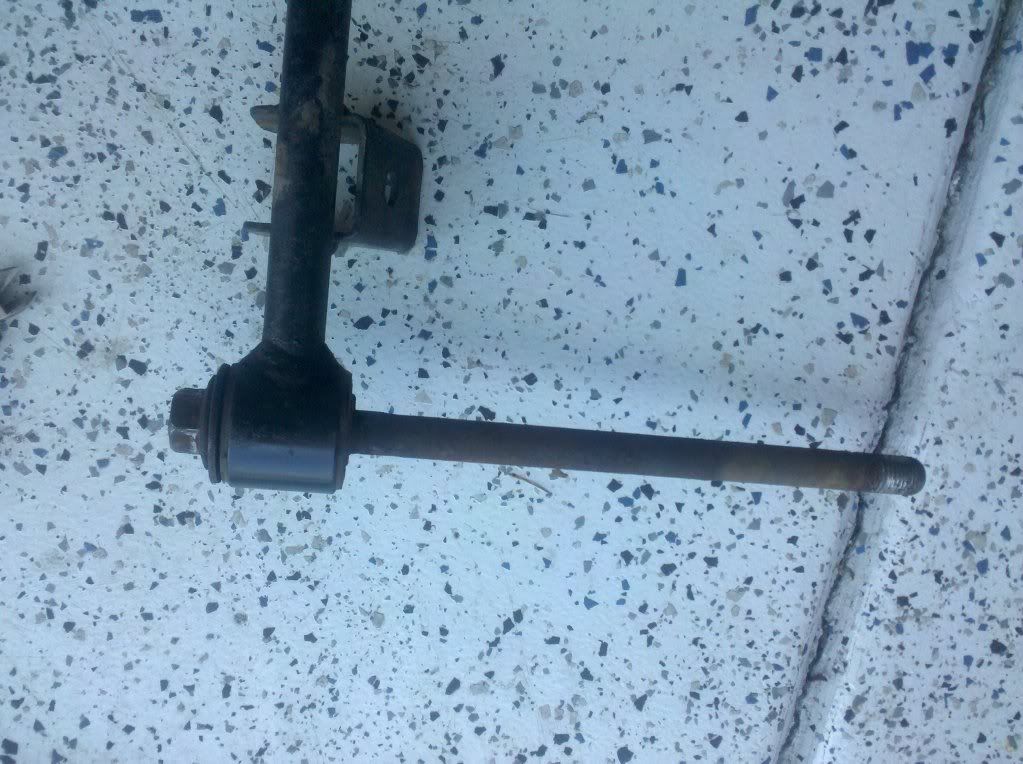 To remove the stock bushings I put a 2" (IIRC) PVC to allow the bushing to pass through and a socket on the other side. I stuck these in a vice and, using a jack handle to make it easy, popped these out. Nothing challenging here and precision isn't necessary. The bushings I pressed out of the aluminum links were already chewed up from the factory. Glad I wasn't pressing in my own. If you don't have a vice you can either cut these out or burn them out.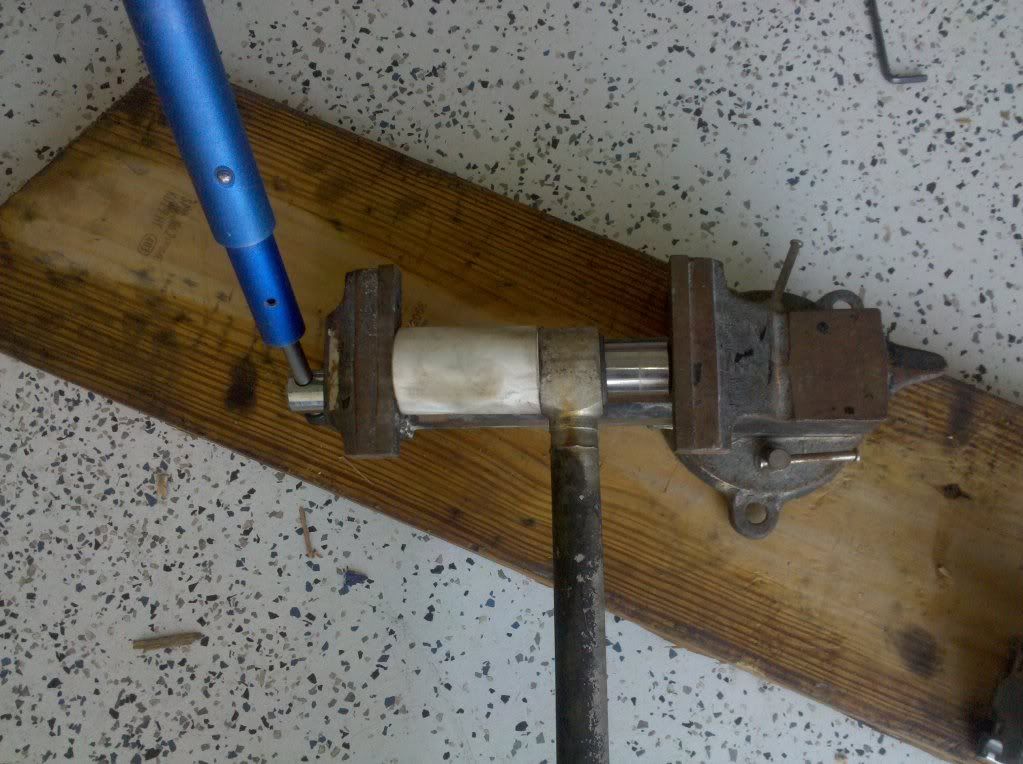 Here are the bushings halves alone popped in. You can see the aluminum link (for STI's or 06/07 WRX's) has a slight chamfer on one end. This end goes on the hub.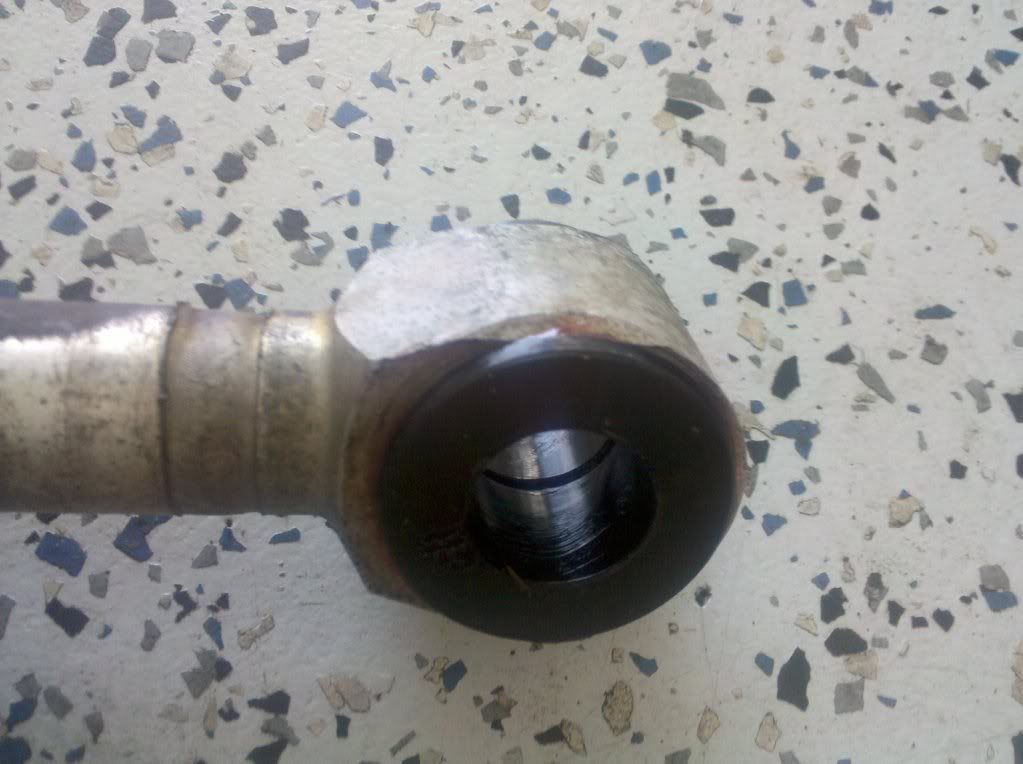 And another shot with the sleeve in. I found the sleeve pushed in easily into the first bushing half, but tapping it with a rubber mallet after that worked well. It's definitely a snug fit, but nothing that requires a press. Easy installation FTW!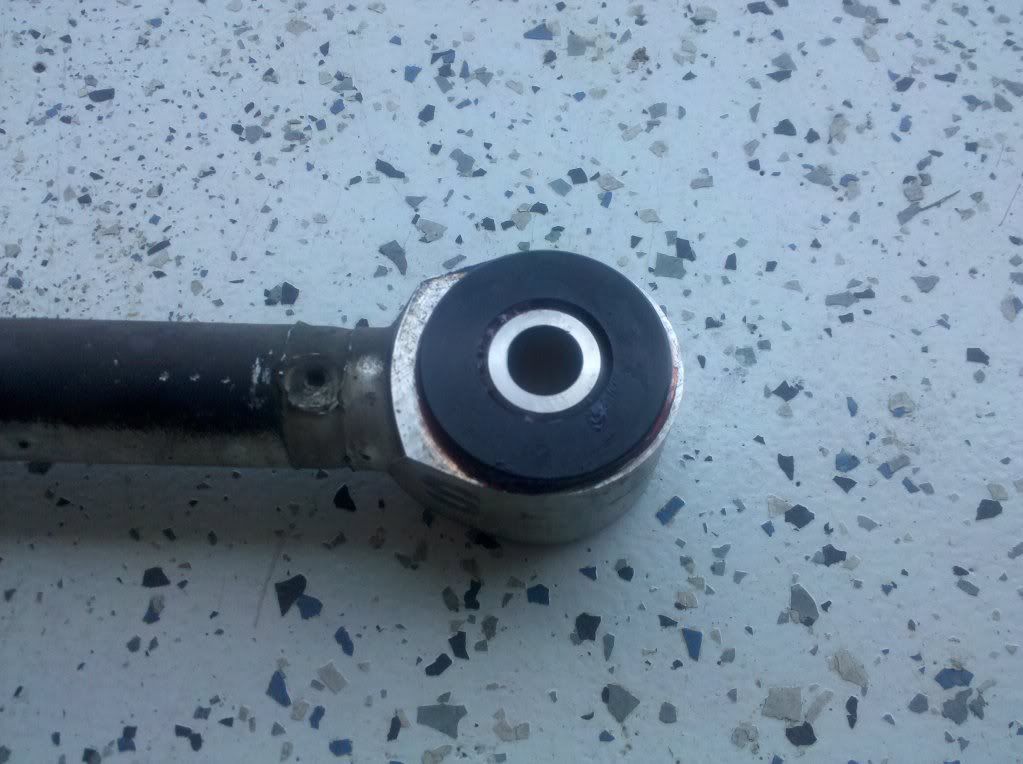 NVH
There may be a small increase in NVH. I've been driving around with my stereo off and I can tell something is a little different, but it's not noticeable with the stereo on or if you're not trying to find it. The best test is always my wife. She could tell when I had installed a lightweight flywheel and wrapped my downpipe. She didn't notice these. That's enough for me to say NVH is about negligible.
Driving Impressions:
I run 245 Kumho XS for my daily driver tires which give plenty of grip and my commute takes me on several sharp right hand turns with 55mph speed limits. Most cars take these turns at 20. I've noticed during AX and in these corners my car is loose and rotates, but at the limit feels a bit inconsistent. From one run to another, or one day to another, the break away point is different and hard to predict. Since installing these, I've noticed the loss of grip is much more predictable. The rear end is still loose enough to rotate, but you know how hard you can push it everytime.