First things first:
I prefer pick-up but I will ship if the buyer is willing to pay shipping.
It will be insured fully for what you pay for them, so you'll never be put in a *****-out-of-luck situation by me.
Reason for selling all of these is that I'm leaving the country and I could use the money more than the parts after I sell the car.
DMS 50MM Coilovers - Inverted Monotube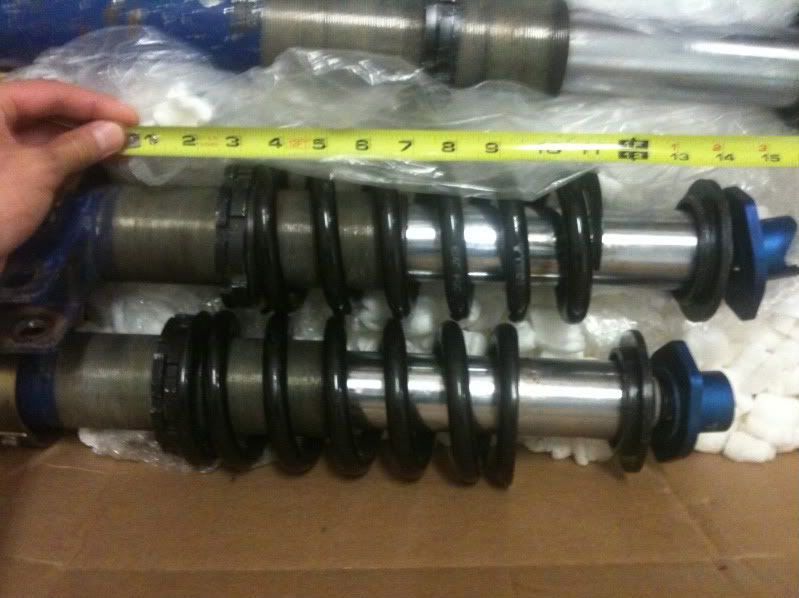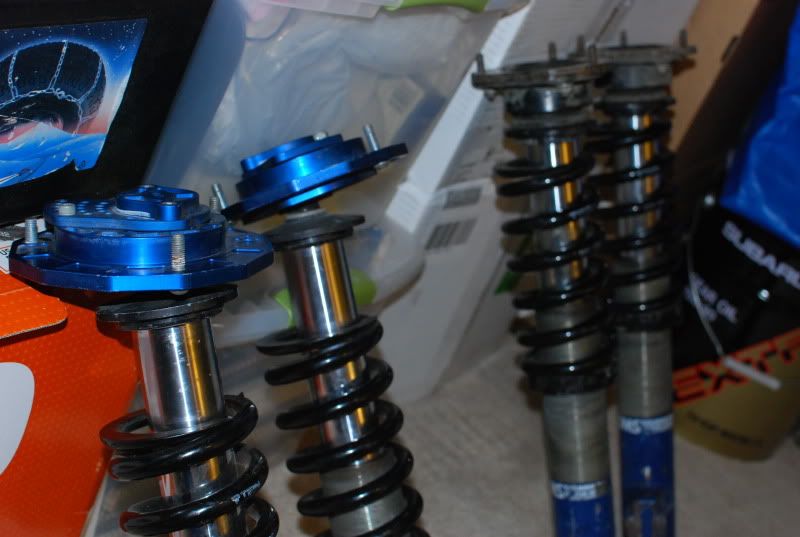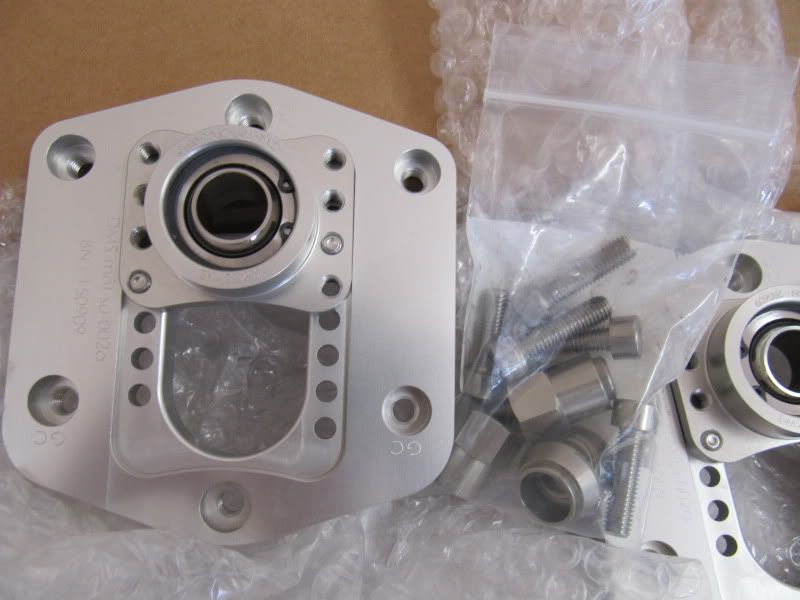 These have about 100 highway miles on them after the rebuild.
I bought them used/rebuilt about 3 months ago and planned to use them for Auto-X.
I took them off because the springs I got them with (when I bought them used) were too short for my liking.
They were rebuilt by DMS in Australia by Jamie Drummond himself.
Bruce from PSI @ Infineon raceway took them there back in June-09 when he had a trip to down under already planned.
Both Noah @ LIC and Bruce @ PSI have had numerous conversations about these coilovers before I bought them, and everything checked out good.
The housings are a little beat up, but that's about it
I was curious about what spring rates I should run on them, so I had PSI throw them on the shock dyno again about 2 or 3 weeks ago - turns out they're in spanking good condition and ready for a competitive street tire setup with 400~500lb/in spring rates.
Fronts: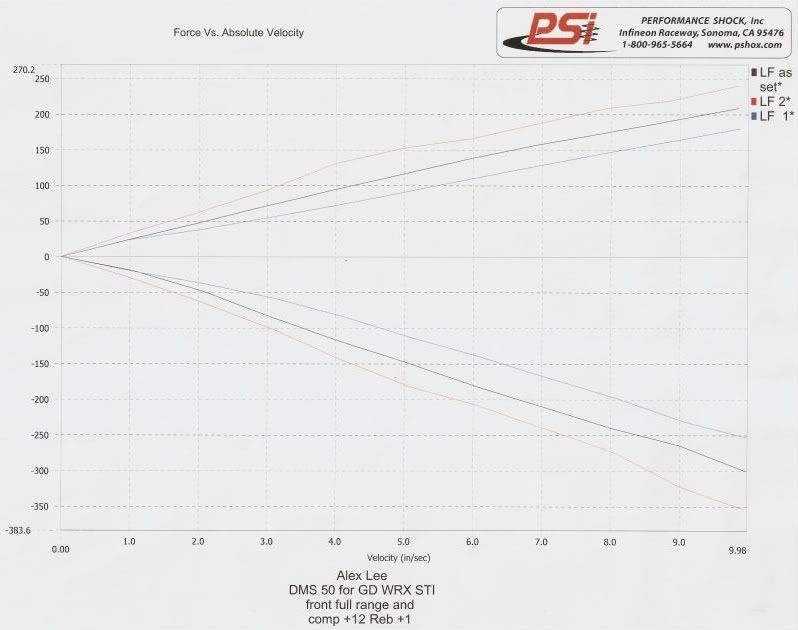 Rears: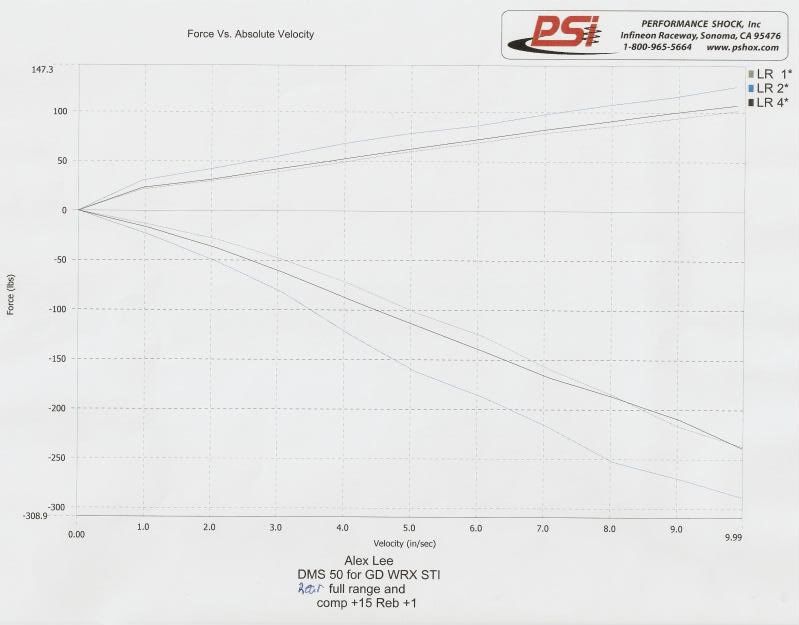 The only things you would need to run these would be a 70mm/2.75" ID spring from swift or hyperco.
The 10" length ones run like $80 per corner via TiC, and some helper springs are recommended so that the springs do not leave the perches at full droop.
The last would be a set of DMS eccentric washers for setting the front camber.
They are <$10 and can be had through Fine Line Imports or any other DMS distributor like MSI.
They come with Front AND Rear DMS Camber plates.
The front plates are the blue ones pictures above, and I can get more pictures if needed.
The rears are brand new, purchased about 1 or 2 months ago.
Asking $2800 + Shipping & Insurance.
AEM EMS for 2005 & 2006 STI + Accessories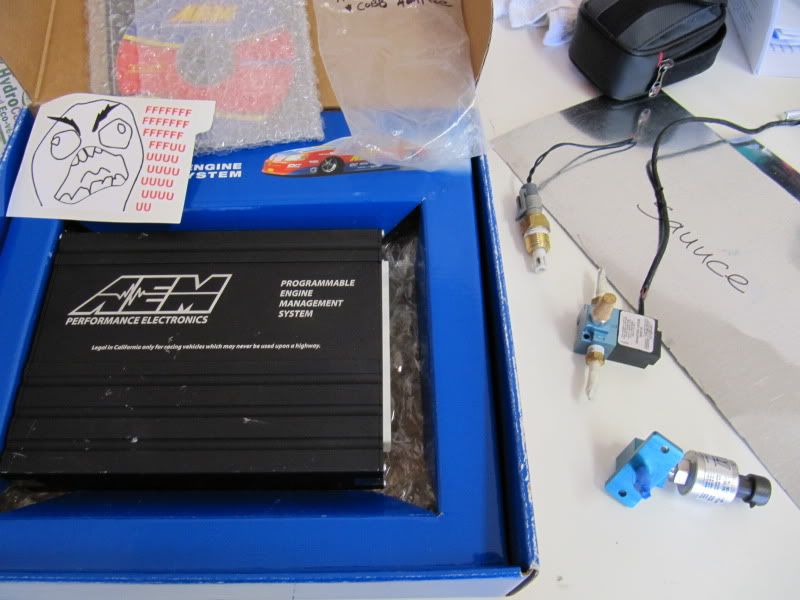 For 2005 & 2006 STI only. The 2007 STI requres a harness adapter to work.
Includes:
1. AEM EMS Unit
2. AEM IAT Sensor
3. AEM Boost Control Solenoid
4. AEM 3.5 BAR MAP Sensor
5. COBB Map Sensor Adapter (BNIB)
Bought used from 07ltd#767 in
this thread
but I just looked and he took the sold parts off the list.
Only the adapter harness is left.
Never installed it on my car. I just bought the COBB Adapter for a clean install, and never got around to it.
I was a bit too ambitious with my setup to say the least.
You will most likely need a wideband AFR input of some sort to run this setup, but apart from that it's ready to go Speed/Density, MAF, blow-thru, or any combination.
Asking $1300 + Shipping & Insurance.
Feel free to check my feedback on NASIOC, IWSTI, and i-club. I use the same username on all the forums.
Thanks for looking