After being hit twice in 4 months I decided to get the car painted and finish the new engine transplant. This is the original swap thread and what it looked like before and after the last asshat hit me.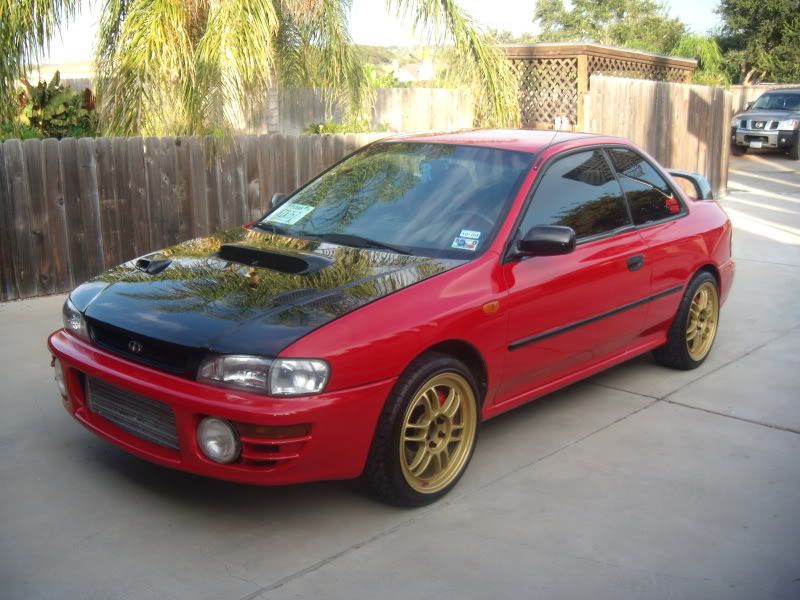 http://forums.nasioc.com/forums/show....php?t=1645020
I've been working on a 24-Hour of Lemons '93 GF8 the last few months, so today was the first time I was able to start the engine swap. I managed to get the EJ20G pulled and transferred the wiring harness and essential parts to the new engine.
The new engine and associated parts:
EJ205 - Manley pistons, USDM STi Rods, polished crank
Ver 4 Heads - Stock, but cleaned, decked and re-assembled
Stock TD05 Turbo
DW 650cc Injectors
Lightened Crank Pulley
Gates Racing Timing Belt
Gruppe-S Lightened Flywheel
South Bend Stage 1 Clutch Kit
OLD EJ20G (but still in great shape)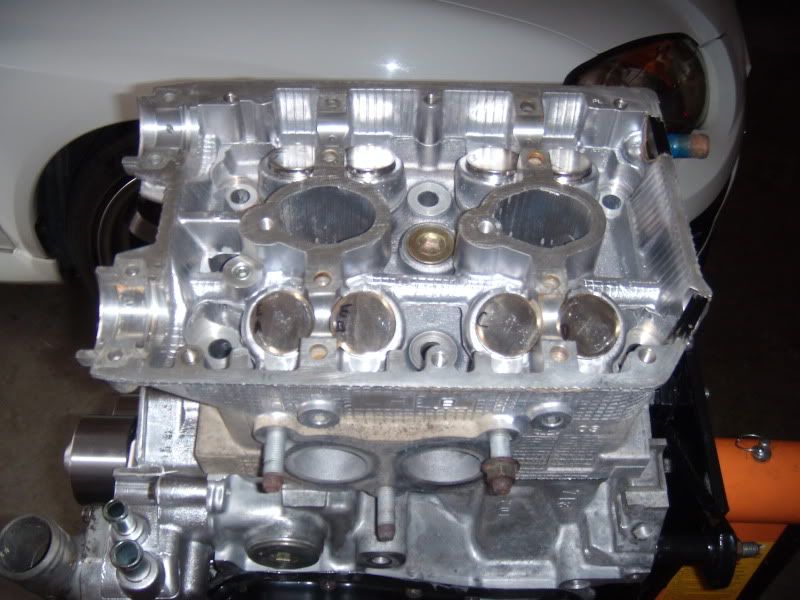 Car after paint (47A paint code)
More to come as I get the engine put in the next week or so.