SOLD!
SOLD!
SOLD!
Four springs, 4 struts, and 2 rear top-hats.
These came with the 02 WRX wagon I bought last July and are now out of my car. For mileage, I'm purely approximating, these are at 50k. 30k when removed from the STi; I have put almost 20 in the past year. No tops for the front. Rears are still installed as pictured. Asking $200 plus S/H. Located in Mass. if you're interested in local pickup.
Please e-mail me at
scottdavid1@verizon.net
.
Front
Rear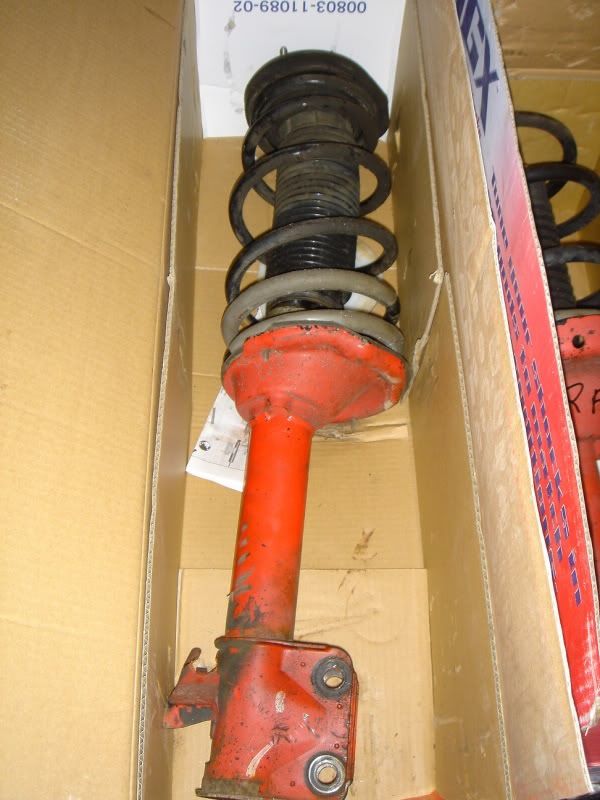 Thanks,
-Scott