WE can coat any of these items for you, in either black or custom!
GMS FMIC
ESS TMIC
ESS FMIC
IPR TMIC
+ More!

We have a bucn of coilovers, radiators, and GMS catbacks in stock!


Hello all,
IPR TMIC Group Buy
There are about 52 of these available in USA right now, so lets get some moving!
[b]
Payment
: paypal-
[email protected]
[/B"]
[email protected]
"]
[email protected]
[/email][/size][/B[/email]]
Or credit card; just call 508 965 7383 and we can run your card.
Product Specs:
"The massive bar and plate Import Performance Research top mount intercoolers for your 08-10 Subaru WRX bolt to the stock turbo piping with slight trimming to your factory engine cover. These TMICs will also accommodate a stock or stock replacement blow-off valve. The IRP TMIC flows 200% better and it will not fall apart like the stock tmic. The volume is almost doubled, and the internal passages are .375″ as opposed to the stock's .2″: resulting in a large performance increase and the capability to handle more boost. fits 05-09 legacy gt + 08-10 wrx."
Options:
The logo on the coated TMIC's is optional, just let us know what you want!
The pricing reflects the traditional finish, if you would like them coated black, it is an extra 39.00 (usually 100.00). It allows the TMIC to operate 30% cooler!
If you would like this option just add 39.00 to the pricing below! Pictures will be up soon of this stealth black option.
Custom Colors!
Yes that's right, for 55.00 we can do whatever color you want! It will take us an extra 5-7 days, but its worth it! These will also be done with the same heat protective coating as the black finishes, but to your color specs! Lime green, orange, red... no problem. Simply send me a PM with the color you want and we will match it up. The 55.00 is part of the Group Buy here, and normally would be a good amount more.
Coated black with logo (39.00)-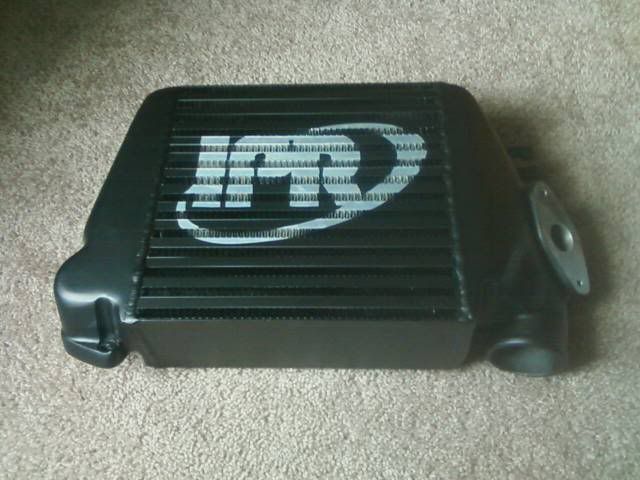 Coated WRX TMIC kits also available! Custom color? No problem!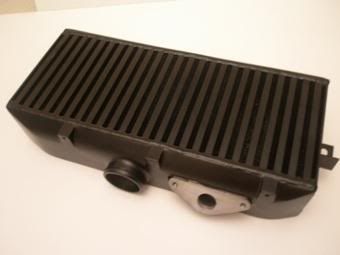 Pricing:
[list][*]
Retail- 600.00 + shipping
[*]
1-5 buyers- 520.00 shipped!
[*]
6-9 buyers- 499.00 shipped!
[*]
10+ buyers-485.00 shipped!
The List:
1. irimis- coated black no logo
2. tailgatewagon- coated black no logo
3. rtbrjason- coated black no logo- Paid and shipped
4. necno3
5. 09subie- coated black no logo
6. LGTspecB
7. croll326- coated black no logo
8. HDturbo- coated black- Paid and shipped
9. HDturbo- coated black- Paid and shipped
10.Viiife- coated black no logo- Paid and shipped
11. okla7788 coated black no logo- Paid and shipped
12. darkmatter1986 coated black no logo- Paid and shipped
13. rwu00313 coated black no logo- Paid and shipped
14. walkerlgt coated black no logo- Paid and shipped
15. roptic coated black no logo- Paid and shipped
16. vinnig- Paid and shipped
17.
18.
19.
20.



ISC N1 Fully Adjustable Coilover
The
ISC N1 coilover
can transform your vehicle into a nimble, responsive and agile machine. We offer solutions for all types of driving demands from comfortable street driving or sprinted street/ sport, to even aggressive race/track solutions for your vehicle.
The ISC N1 coilover can meet the demands of any driving style, and surpass your expectations of what you thought your car was capable of doing around turns!
For more information visit-
http://www.iscsuspension-na.com
Fitment (many more available):
Available for all Subaru models just ask!
96-01 Impreza WRX GC8
02-06 Impreza WRX GDB
96-01 Impreza STI
02-06 Impreza STI
02-06 Impreza GDA
96-01 Forester
08-09 Impreza STI
08-09 Impreza WRX
99-02 Legacy B4
05-09 Legacy
2010 Legacy
Spring Rates:
You can choose between Street Comfort, Street Sport- 8/6, or Track/Race- 10/8
No charge for spring rate choice, comes 8/6 default...
-
Retail on these is 1250.00
Features:

All coilovers come with 12 months warranty. If our product fails after that 12 month period we will replace the parts at trade price!
The N1 coilover can be lowered approx 3 inches lower then standard ride height, this along with a spring rate setup to suit your car improves handling and stability dramatically. we make packages for all types of driving needs, to help our customers out even more we give them the option to pick there own custom spring rates at no extra charge.
32 Step Damper Adjustable
* Precise control damp valve
* Operates smoothly on all road surfaces
* Expansion/Suppression of shock adjustment
Pillowball Uppermount
* Adjustable camber allows more/less on road track for all conditions
Piston Rod Design
* High rigidity steel piston rods
* Meets with race/sport standards
Sports Spring

* Made from high quality SAE9254 steel
* Tested over 500,000 times on compression inspection with less than 5% deformation.
* choose your own custom spring rate for no charge
Ride Height Adjustable
* Full length height adjustable, from stock up to 3" lower...
* Bound adjustable with separate spring locks
* High quality T6061 aluminium alloy used for all adjustment locks to provide a lightweight design that holds spring and vehicle down force
Aluminium Bracket

* Made from T6061 aluminium alloy by organic shaping to lighten weight and increase handling performance
* Specifically anodised surface to prevent inside corrosion and surface rust
* On various models camber can also be adjusted via the bracket aswell as the camber tops
Single Cylinder Design
* Larger cylinder and piston design to advance driving stability and dexterity
If you are interested please contact me via PM.
These are available NOW for purchase and in stock. With features like 32 way adjustable dampening and F+R camber/caster adjustment you really cant go wrong for the money!
Other info:
Custom spring rate- FREE
Front camber- standard
Rear camber option- add 139.00
Rear extenders- TBA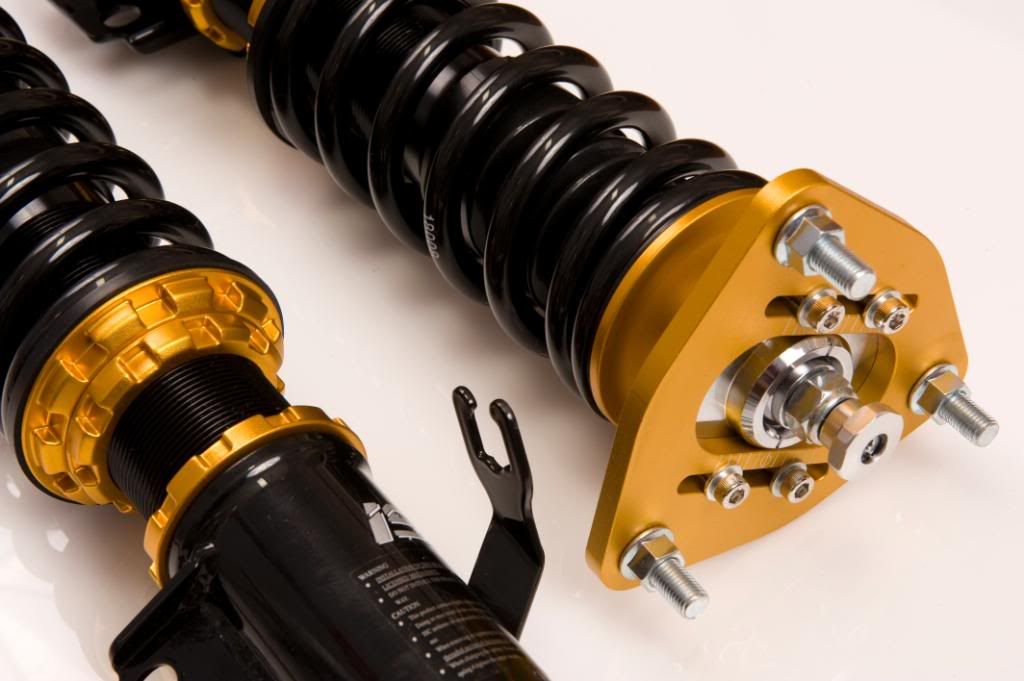 [b][size="4"]Retail- 1250.00
Gimmick Motorsport Radiators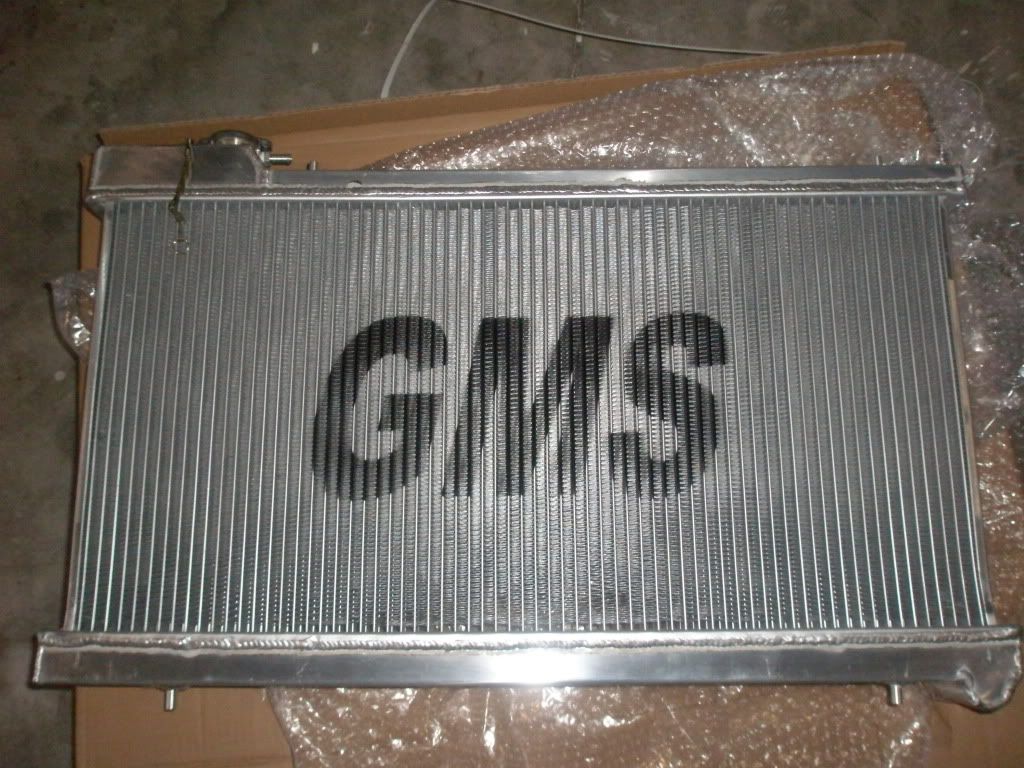 In stock for Swapped and NA GC8. PM for price
02-07 WRX/STi Radiators- PM for price!
05-09 Legacy GT in stock.
08+ WRX Radiators are in STOCK!
PM for great Radiators at rock bottom pricing
Finally, 2002 RSP Subaru WRX
2002 Subaru WRX Red Sedona Pearl
128,415 on the body 70,000 on the motor.
This car was purchased from an old college roommate and originally was going to be the AJW Performance track car. Things change and we recently found a 98 GC8 in great condition that we are going to swap over to an STi motor and tranny. With that being said onto the car.
The car was originally owned by a doctor in Connecticut and passed down to his son when he was old enough to drive. The motor was replaced around 60,000 miles with a stock 2.0. The car is now at stage 2. Invidia catless downpipe, Cobb v2 Accessport, and Borla Hush exhaust completes the kit. It has Perrin adjustable Rear sway bar, Perrin endlinks, Front and rear strut braces and Perrin rear sway bar mount. Other upgrades include an AJW Performance Front Mount intercooler, Gimmick Motorsports Turbo inlet, brand new Cobb Intake, OEM radiator (new), Turbo XS blow off valve, an ACT stage 1 clutch with about 10K and a Cobb Heatshield. Currently for tires is a set of Fuzion HIR with about 10k on them. Always changed with Mobil 1 synthetic. Motor runs great. Needs new rear struts. (Can be sold with ISC Coilovers for a little more)
The hood has some hail damage. Drivers side passenger door has a scratch on it that has resulted in some light rusting.
Inside, the car has 3 Autometer gauges: Boost, EGT, and Oil temp in a center pod. The car has been stripped to the metal, no carpeting, or rear seats, in the plans to track the car.
Rear Seats are still available as well as most of the carpeting. The car is perfect for someone looking for a fun track car, or even a weekend "project" street car…
Asking 5,600
PM for more pictures