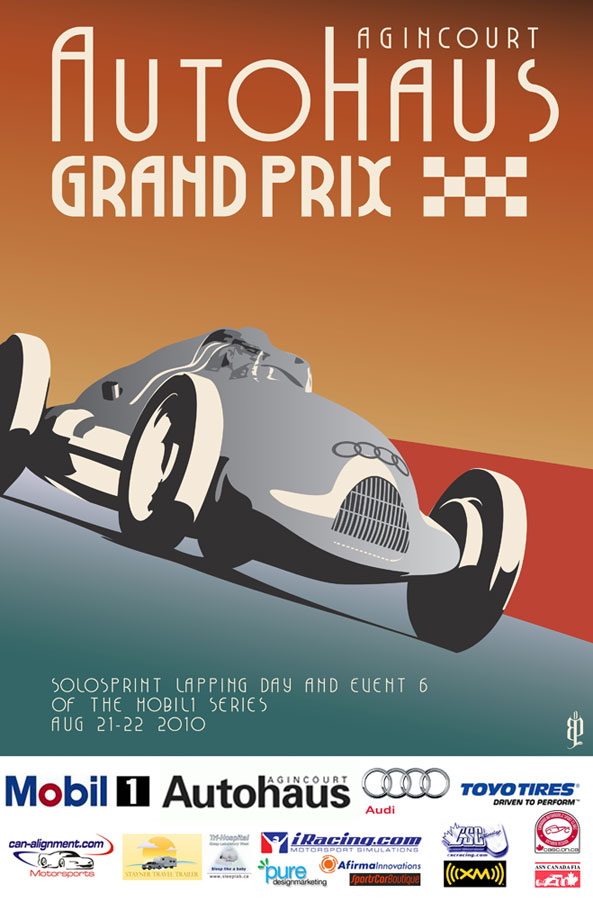 Hi Subie folks! Come out and join us!
Agincourt Autohaus presents their second 2010 SoloSprint weekend at Mosport!
Both days at Mosport Grand Prix track
August 21st: Premier Lapping Day: Max of 54 cars. Expect 2.5 to 3.5 hours on track.
August 22nd: Event #6 of the Mobil 1 Ontario SoloSprint Championship
Costs:
Before August 11th: $325 lapping, $150 event
After August 11th: $350 lapping, $160 event
Contact solosprint [at] rogers [dot] com to register!
For more information about the lapping day contact Paul at solosprint at spda-online dot ca
For more information about event #6 contact myself at frank_ewald at sympatico dot ca
Event hosted by SPDA-ONLINE.CA, sanctioned by CASC-OR and ASN Canada FIA