Hey guys, up for trade I have some Seibon CF Fenders.
These are 10mm wider then stock. They have some sign of use, NO cracks, but definitly discoloration where they meet the hoodline. I'm pretty sure all they need is to be sanded and re-clearcoated, but i'm not a CF expert. They've been on the car since 08 have about 8,000 miles on them. (The 05 car only has 20k on it). They have been sitting in my driveway for the past 2 years while my various motors have been built. I'm not in a hurry to sell the fenders just because I love the nice wide appearance it gives the car from the front. Over the winter the hood has developed some cracking on the clearcoat near where the hood latch is. IDK if its repairable or not but price has been adjusted.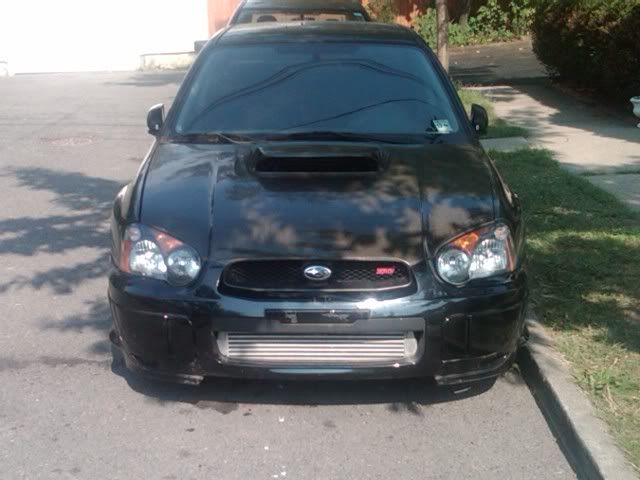 Looking for $200 bucks + OBP Hood and Fenders
Invidia N1 Stainless Steel Exhaust (about 10K on it)
Has typical NNJ weather, few scratches underneath, no dents or anything that would affect performance. Started cleaning it up, as you can see in pic with the clean midpipe, and untouched axelback. Has a bit of black plastic melted on the tip where it touched my bumper.
SOLD
Located in NNJ. PM or Email me at
[email protected]
Thanks