Its an 07 FXT, just standard reflector headlights. I may have Silverstar bulbs in them, but that's it, and I don't even remember if I did that.
Here it is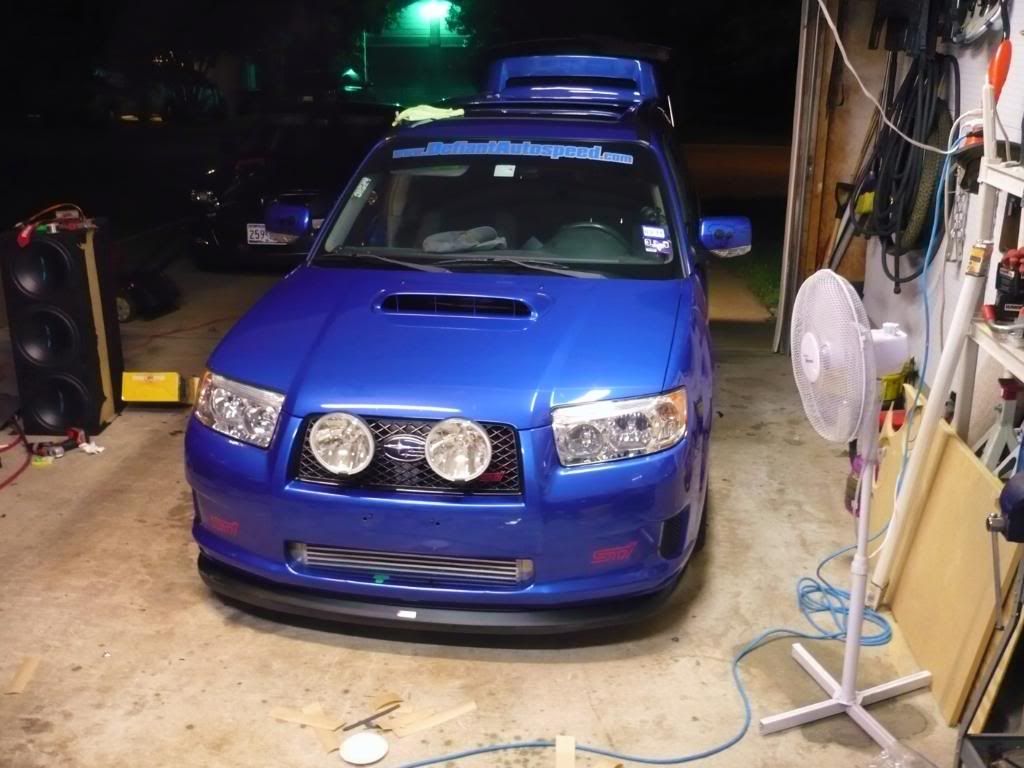 They are aimed, and I have tried re-aiming them a touch higher, they just dissapear when I get out anywhere near the range of my high beams, and even then you can only see them if the high beams are off.
I put 100W bulbs in them last night, that should help. I havent had it out on the road since I put them in though. Ill find out tonight.