Exterior only. Decent number of swirls noticeable in the black surfaces but most of them came out with minimal polishing. Many surfaces were obviously repainted on this car: if you don't end up noticing the black. Prep by these shops wasn't perfect and I didn't know how thick the new clear was, so I was not going to keep polishing surfaces with a couple scratches left in them.
Pictures came out pretty well. It was cloudy all day so I had to get creative with angles to capture the swirls.
Pictures below list.
Wash
2 Bucket
P21S Total AutoWash (wheels/wheel wells)
Turtle Wax Iic car wash
DetailersDomain MF Drying Towels
Clay
Meguiars Clay Kit
Meguiars Detail Spray/excess rinse water for lubricant
Polish
Portercable 7424
Menzerna PO106FA
DetailersDomain Green Pad
DD MF Towels
LSP
P21S Paintwork Cleanser
DD MF Towels
Wax
Collinite 845
DD MF Towels
Trim/Tires
303 Aerospace Protectant
Glass
Rain-X Cleaner
Before: hood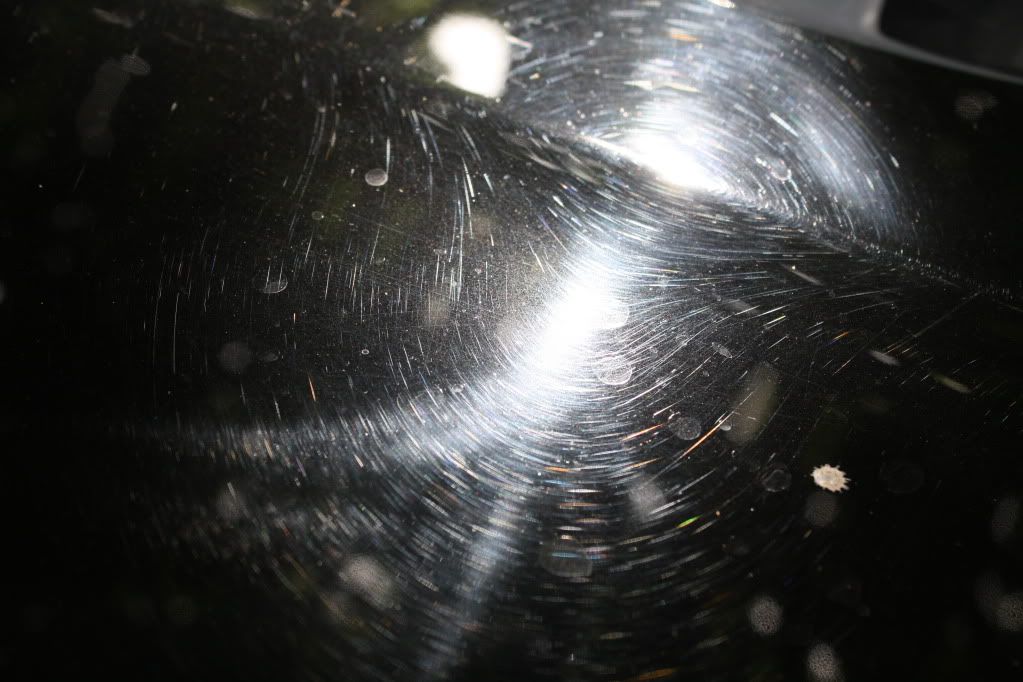 Before: hood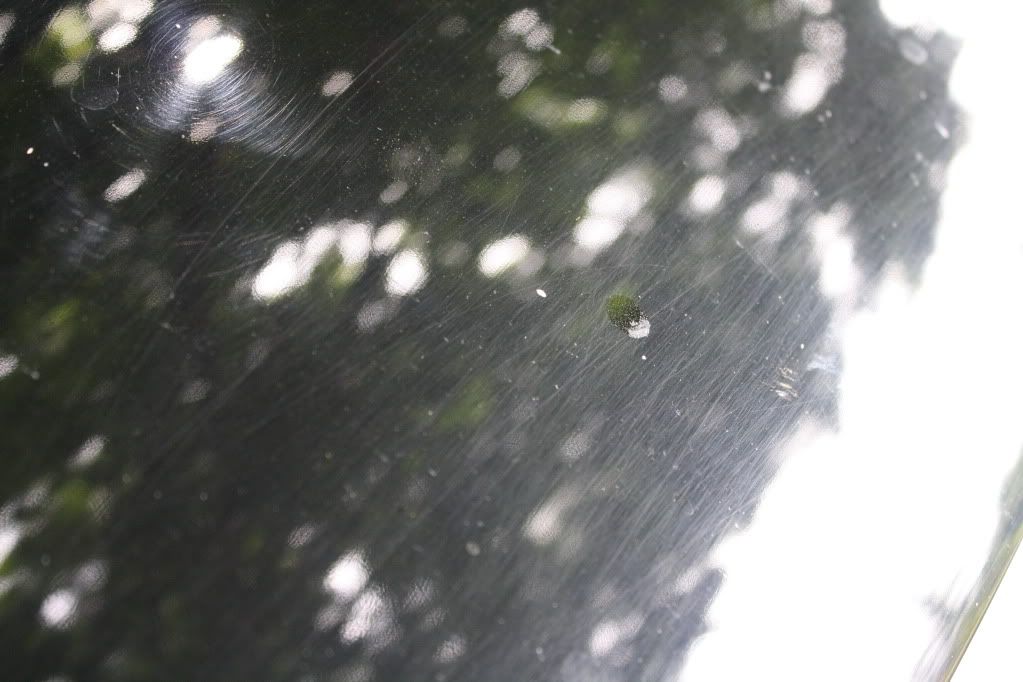 Before: hood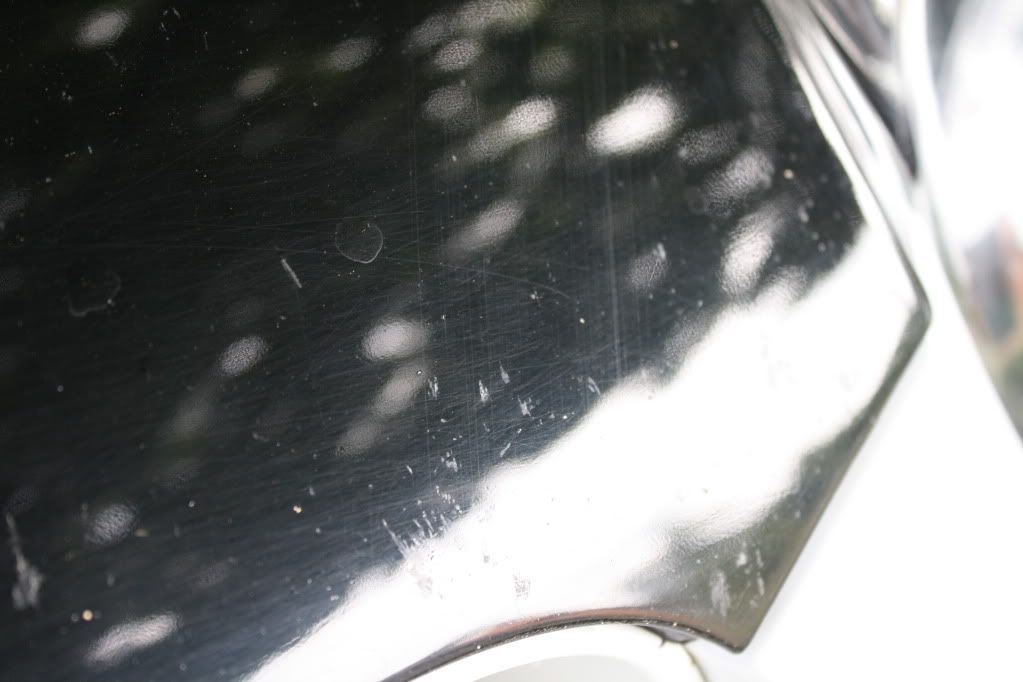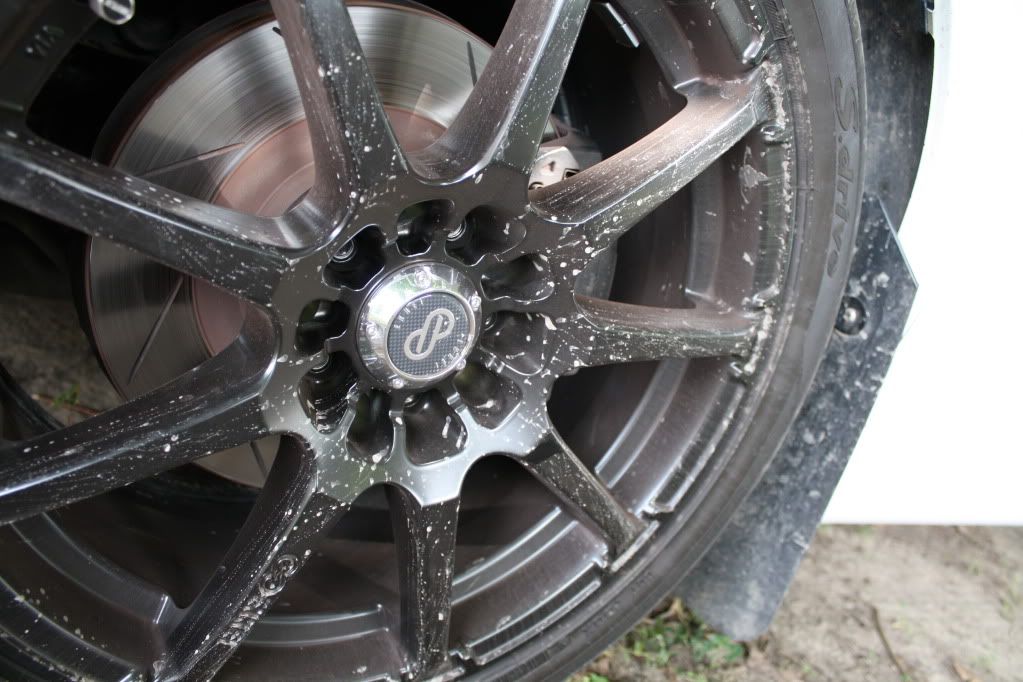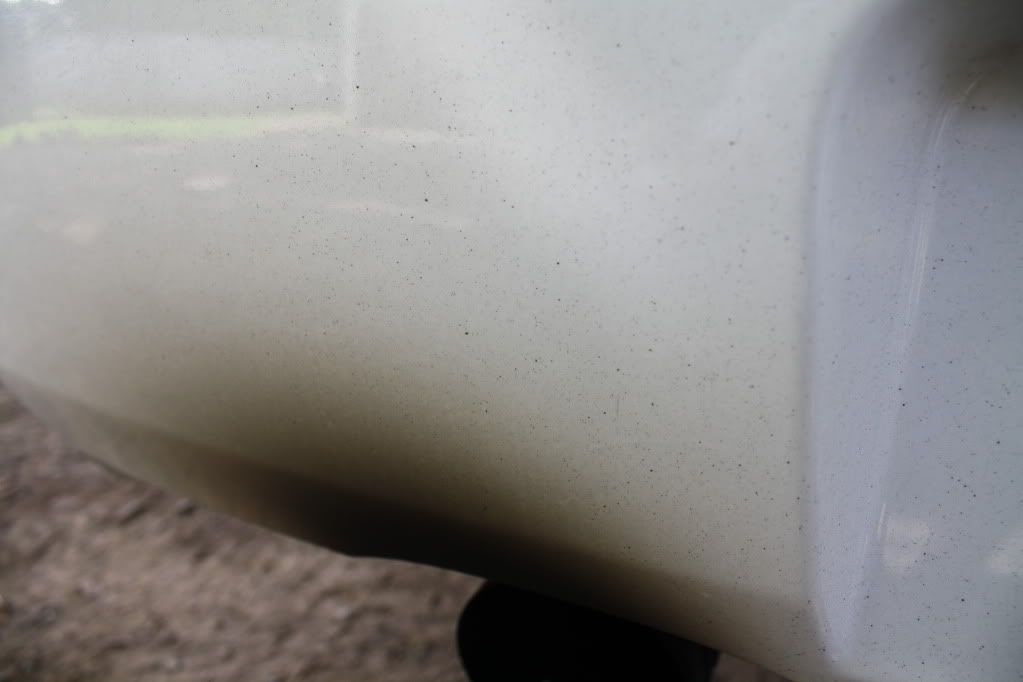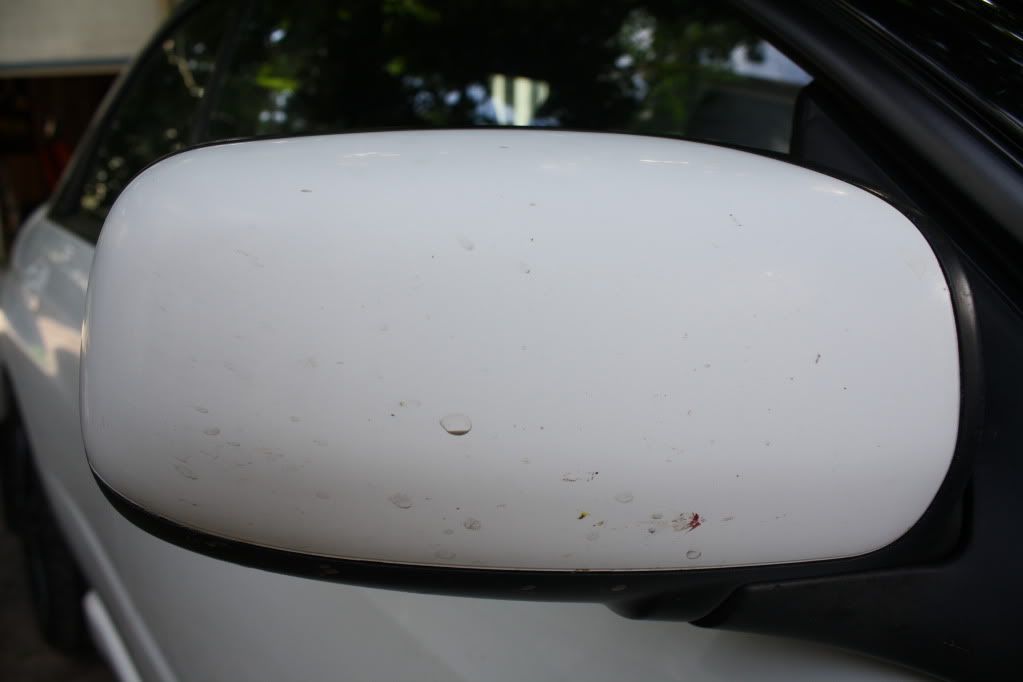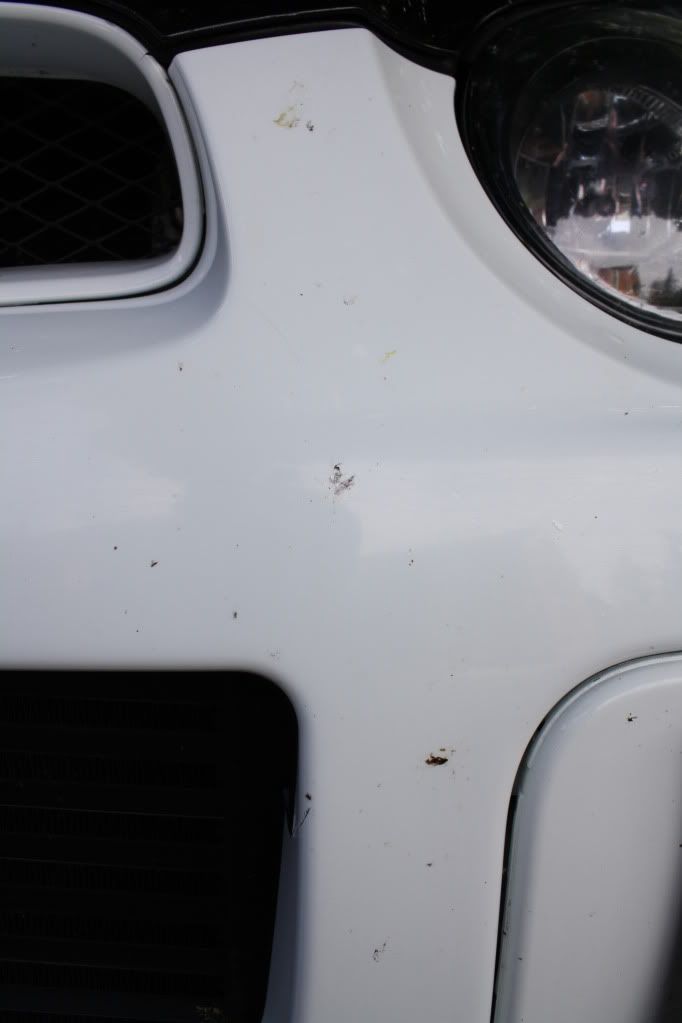 Before: trunk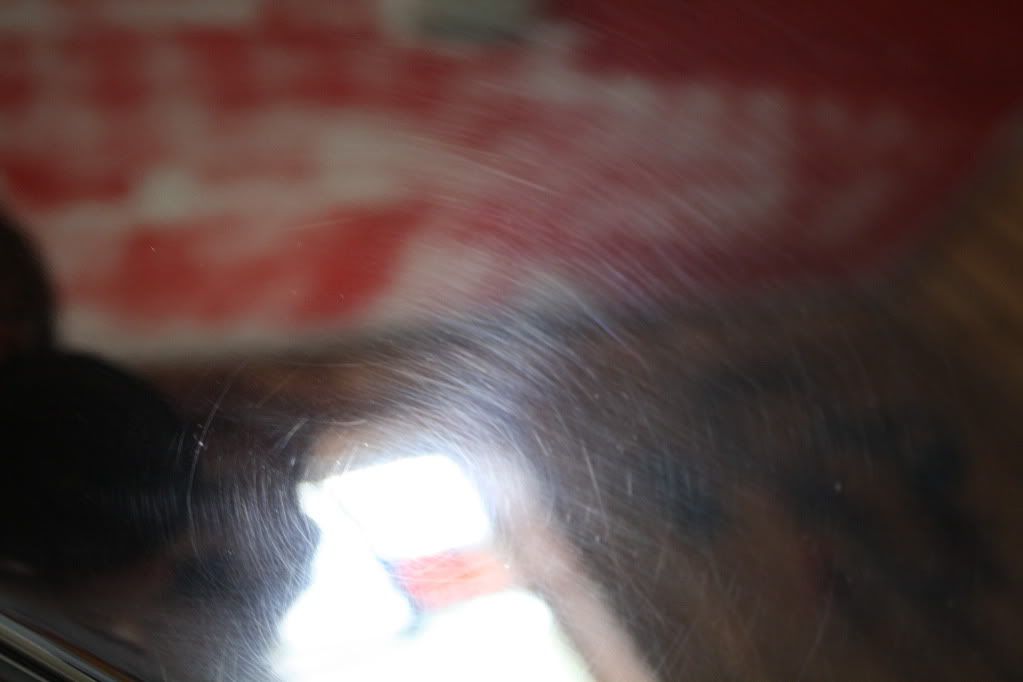 Exhaust stain after wash+clay