Quote:
Originally Posted by
pwilk
I guess I'm confused. Last week I started noticing an exhaust leak. So I put the car up on jackstands and started it up so I could crawl under and hear where it was. The leak seems to be coming from the part in the bottom of the photo. There is an O2 sensor in it.
Looking at the figure in
this
post I assumed it was the midpipe.
So your saying it'll be easier finding a downpipe+back cat combo? That would be the bottom and top components from your image. The one on the left is the uppipe, right?
most people will consider those two cat pipes after the turbo the down pipe. On almost every instance that is the part that is taken off to replace with aftermarket catless or high flow cat pipes. It's easy to find the stock pipes together for cheap. The list price on that last pipe is $360 dollars, and I'm sure the dealer told you that, so you're best bet is to buy a used downpipe.
That being said, are you sure you don't just need a new gasket?
this is all the pieces of the exhaust:
and this is how you will normally find the two pieces after the turbo if buying on the forums: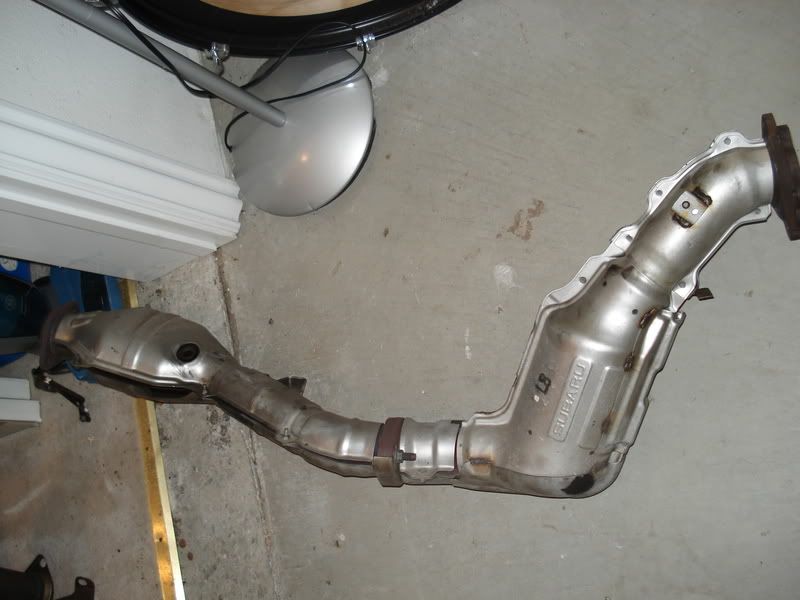 hope that helps