Bought them with 30K on them, put on about 15K (about 10K while lowered), then took them off because I LIFTED my Legacy wagon. YES, these are a DIRECT swap for BD/BG/BK Legacys.
PRETTY sure they came off a sedan... I had the VIN somewhere from the car they came off of but cannot find it. The Hotchkis springs are NOT wagon or sedan specific.
Right now they have Hotchkis lowering springs on them, bought from Tire Rack last September, they will lower a stock WRX 1.5"F 0.75"R.
They balanced out my Legacy VERY nicely.
They do not clunk, or leak, I took the pics of them right after they came off the car, dirt and all, so you can see they are in good shape.
The right front tophat was noisey, so before I sell them I will replace it. I have a brand new Subaru tophat here ready to go.
PICS:

Installed on my BK wagon: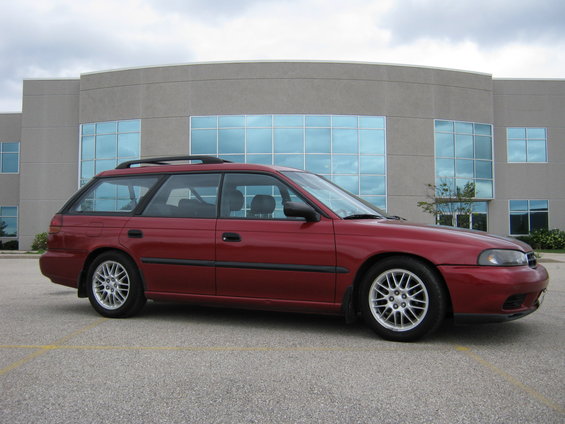 PRICE:
$300 o.b.o. WITH HOTCHKIS SPRINGS INSTALLED (FREE SHIPPING if I can't sell them locally, will deliver if you pay via PayPal up to 50 miles or so)
$200 o.b.o. WITH STOCK SPRINGS INSTALLED (FREE SHIPPING, will deliver, etc)
$100 FIRM for the springs. (ditto)