Considering taking that step into machine polishing? Familiar with the Porter Cable 7424XP heritage and reputation among detailing enthusiasts but waiting for a good time to buy?
We have a killer priced deal on an all inclusive kit to you get your Subarus prepped up featuring the most user friendly, versatile products on the market.. literally!
This package features the PC7424XP, the corresponding backing plate, 6 polishing pads, the M105/M205 polish bundle and 6 of the soft microfiber polishing towels on the net.
We have opened this up a bit due to outside interest and commitment and is now considered a labor day weekend special. This package deal expires on September the 5th, 2010.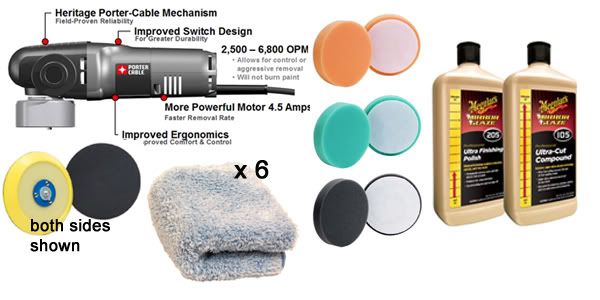 Click here for pricing
and more information on the kit
.