Sold my car and the buyer did not want the stereo...
Eclipse CD-4000 Head unit- 50wx4, 5v preout, remote control
Eclipse iPC-106 iPod module
Sirius Eclipse SIR-ECL1 Satellite radio tuner
Will sell all three as a package for $250.00 or best offer. or PM me for pricing if you are interested in splitting.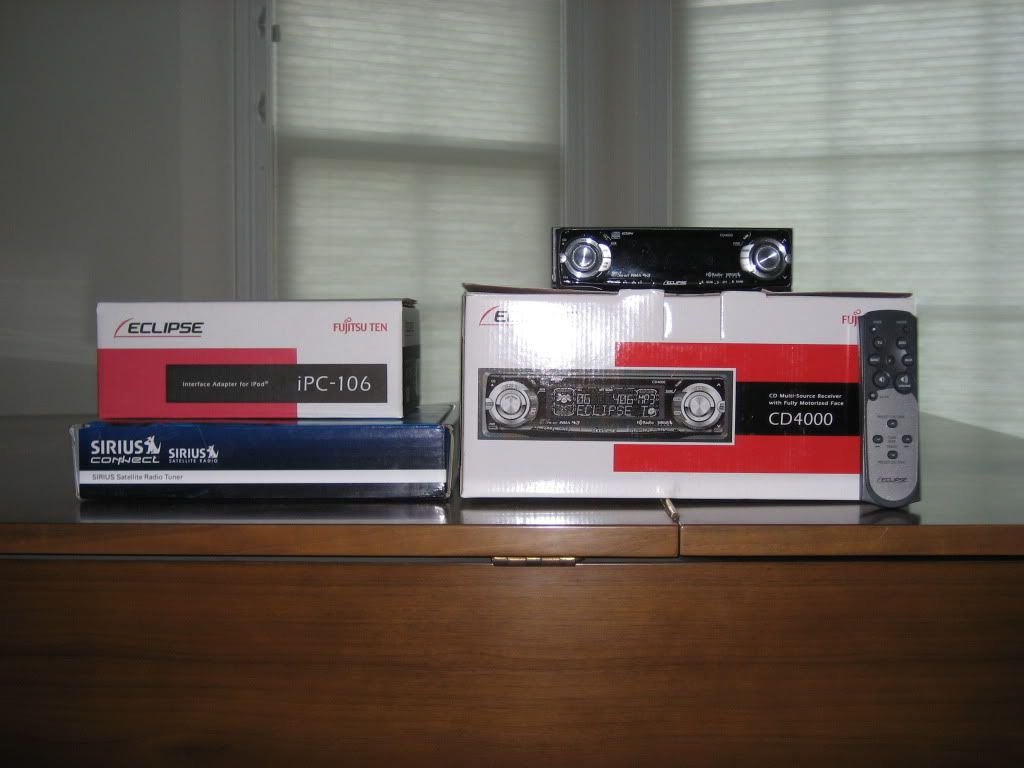 Infinity Reference 475a 4 channel amplifier. 360 watts (90x4) $125 or best offer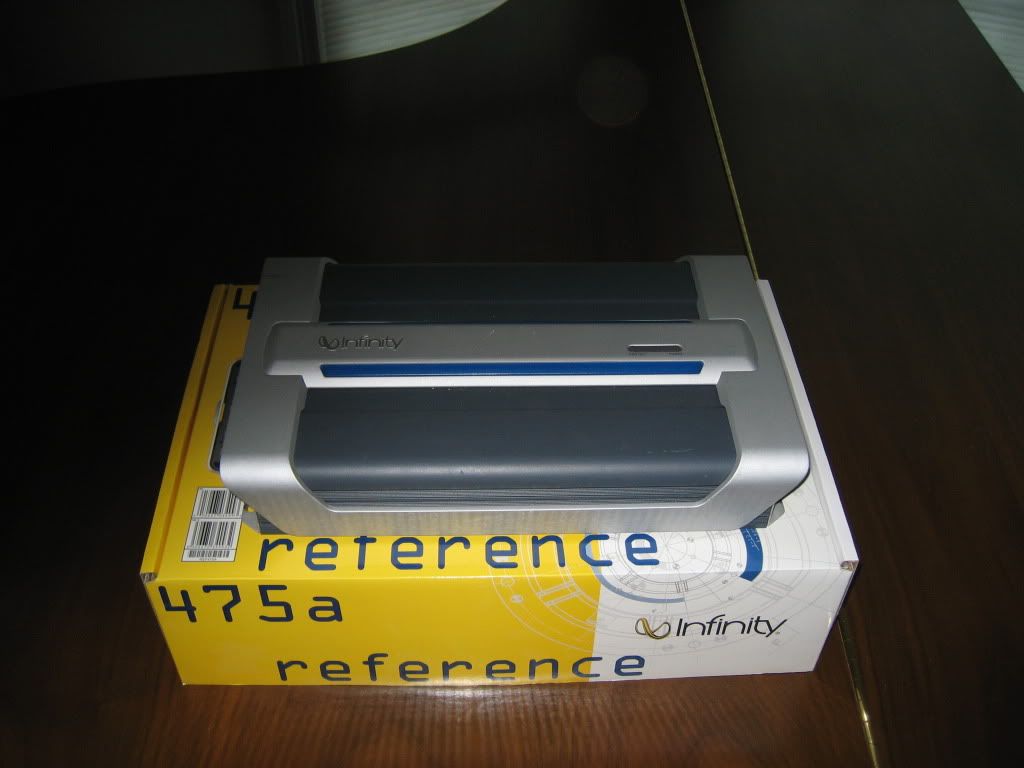 Infinity Reference 1300a Subwoofer amplifier with seperate bass control. 300 watts. $125 or best offer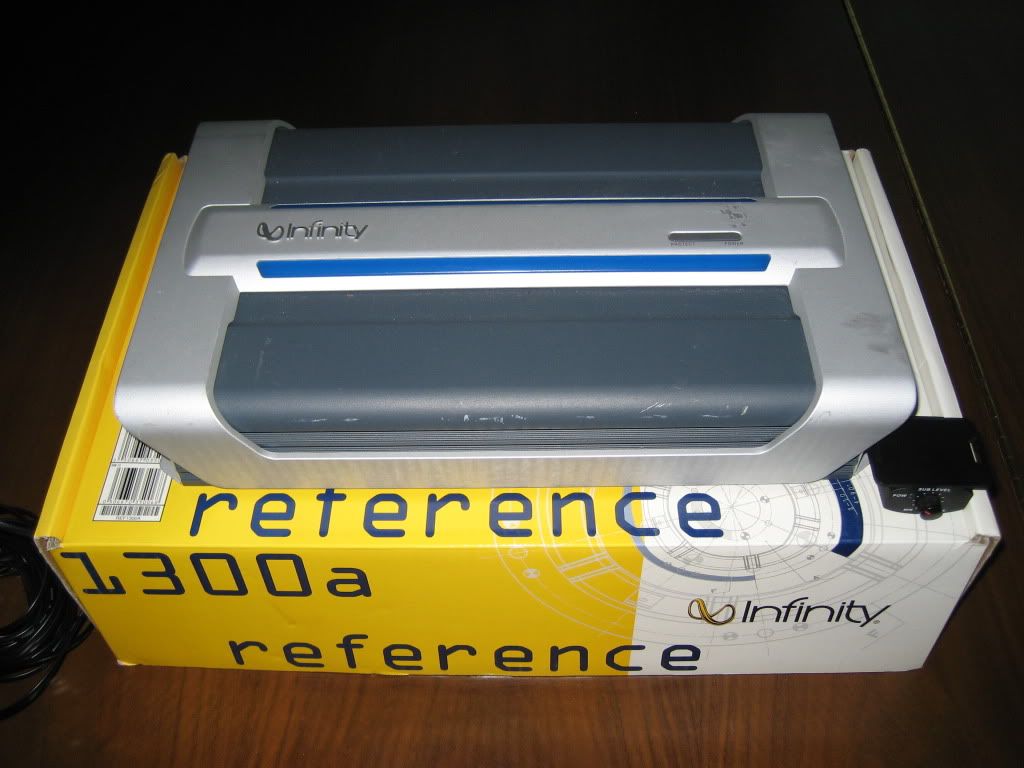 JL Audio 10W1v2 10" subwoofer in custom box $100 or best offer
Thanks for looking!