Dad picked up his new car last night; MY09 WRX hatch in Pearl white.
Has 20,000km on the clock, 12 months rego, leather, sunroof, etc and got it for an absolute steal
Its an upgrade from his MY04 Mini Cooper S that he's had since new.
Ive got a question about the digital display (shown in pic below).
We test drove a few of them and some had the average fuel consumption displayed but dads one has a continual fuel consumption display changing every half second.
Anyone able to help me out? Need to find the button which scrolls through the different options in the display?
And some more pics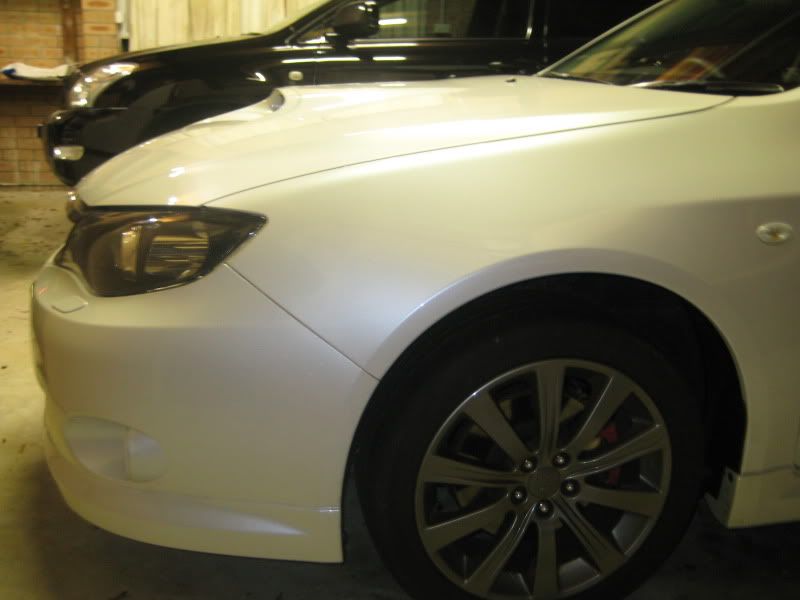 Slowly converting the family to buy subys! - mine and dads cars