Ive tried to sell this grill for a while now so here goes one last attempt and then Ill just keep it since I will be loosing money on it otherwise and I really dont need the cash at all....
So this is the original grill that came with my car when it was imported from Japan. I decided that I wanted the pink "I" badge instead of the green "I" badge.
My car was completely painted in Mercedes Black Onyx metalic paint SO since I was getting the entire car painted I decided to sand down both grills and get them sprayed at the same time.
I have to stress this is no back-yard spray bomb crap here. The grill was painted and cleared with auto paint to match my car. The grill was then baked, and the finish is flawless.
Why would you order the same grill on ebay and get it all scratched up when you could get one that has been proffesionally painted and is MINT? I dont know only YOU can answer that......
I will take $70 plus shipping for this... shipping wont be much because its light. Dont expect a response to low ball offers.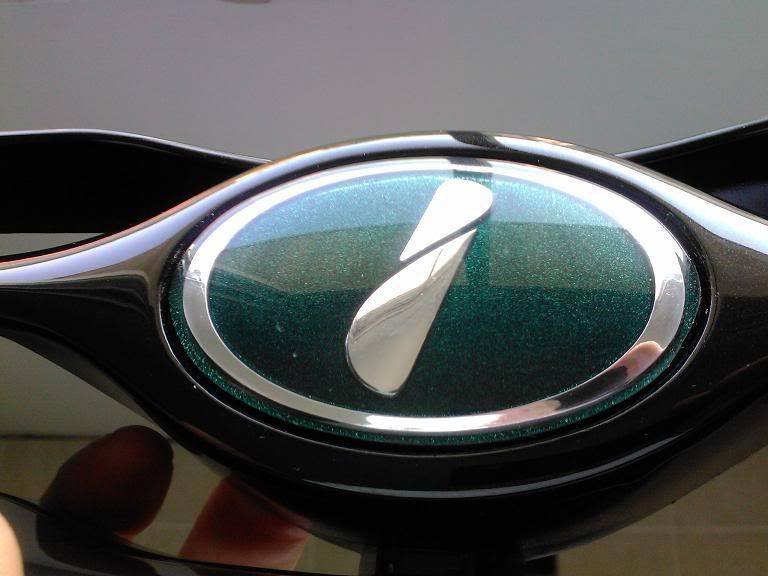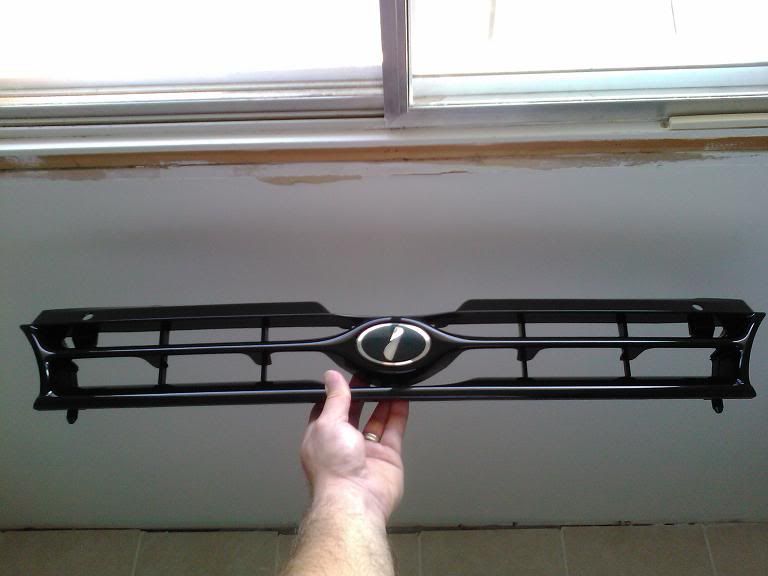 This is the car it came off