Looking to get a new summer set, alittle wider and more aggressive along with some coilovers over winter.
Wheels are 18x8.5 offset 55, with stock Dunlop SP 600 tires 245/40R18 (less than 10k on them) with 04-06 BBS centercaps.
ISSUES:
2 of the wheels have minor curb rash from wife rubbing it against curb thru a drive-thru and I got a nail on one of the rears a few weeks ago, so took set off and put winter set on. Hole is patchable.
Looking for 1200 OBO (wheels/tires), not interested in shipping! Can provide TPMS for alil $ but will prefer to keep for new set.
GD owners..idea of what they look like on a 05-07s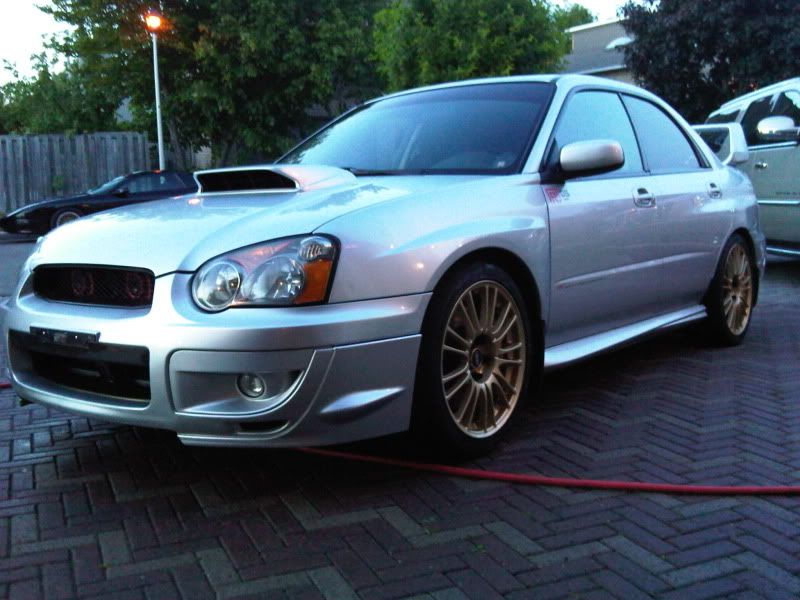 SOme quick pics...shows very minor curb rash on 2 of the wheels. I got about a month left before I deploy and would like to have them gone before then.