SUMMARY:
So i've had my wagon for about a year now, and have put close to 20,000 hard miles on it (thats what she said?)
This is my wagon stock, the way I should have left it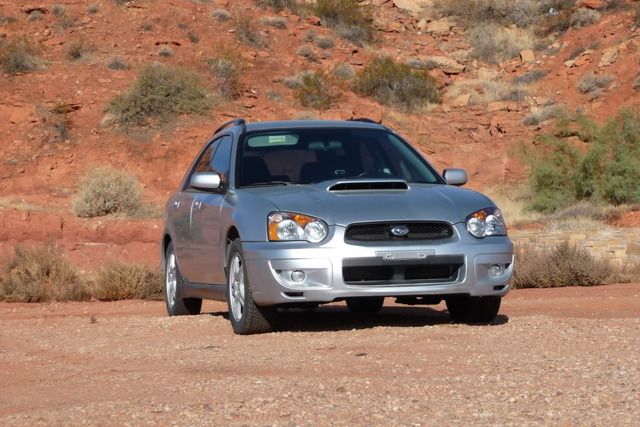 This is how I drove it, well you get the idea. This was only fun until I bent a strut and had to limp home with the spare tire on so the tire didn't contact the spring...
Shortly after that I got:
-ghetto 3" ebay exhaust with a bellmouth downpipe, and folgers can muffler
-gutted my stock up pipe
-tactrix 1.3 and flashed an xpt base map for my setup
-Innovate LC-1
-GM bcs
After about 15,000 miles of this /\ and due to abuse (driven hard but always maintained), conditions, and mild tuning negligence...
This is what my oil looked like after I realized I had teh rod knock...
Ok, this is where it sits now now, In my parents driveway. I just pulled the motor today, and everything went pretty smooth.
My goal is to have a fun, reliable daily driver. I was pretty happy with the power I had before but there is definitely room for improvement.
I'm not going to say I want 300whp and 328wtq and I want spool before XXXXrpm. I just want some good improvements over the 2.0 and maybe have some torque below 3000rpms, without grenading my transmission.
I plan on running a used vf39 I already have with modified stock injectors that will be sent out to be tested. I am going to have the heads set up by Tucson Machine Works with shimless buckets and sti cams, and I may do some mild porting before I give them my heads. The guy that runs the place seems to know his stuff.
Parts I have so far: (source)
-An OEM ej257 short block w/ 42k and new oem pistons installed (NASIOC)
-A complete oem gasket set (NASIOC)
-2.5 chamber matched heads (NASIOC)
-Used sti cams (NASIOC)
-New 11mm oil pump (NASIOC)
-Walbro 255 (fred beans)
-Grimmspeed 3mm phenolic spacers (fred beans)
Parts on the way:
-DEI heat wrap kit
-Complete timing kit w/ water pump and tensioner
Things I will need :
-OEM oil heater/cooler (or delete w/ aftermarket?)
-New fuel filter
Things I plan on being cheap on:
-I plan on running the stock oil pan and pickup, as long as it is in good shape
-Reusing the ebay exedy oem clutch I put in 10,000 miles ago
I think I'm pretty on track with this, but if anybody has any educated comments I'm very open to suggestions.