I'm getting out of RC so all of my stuff needs to go. Everything is best offer, but please be reasonable with your offers. I will not tolerate or respond to lowballs. I will consider trades for things of equal value, but I need money more than stuff. If you are interested in buying more than one thing I'm willing to make deals on multiple purchases.
I will give someone a GREAT deal if you are interested in everything!
I will trade for 5x100 wheels with good tires, seats, brackets, harnesses, harness bar, etc.
Team Associated TC3
$300
Team Edition
Futaba Radio
3 Sets of wheels
3 Bodies
Cadillac CTS-V
Ferrari 360
BMW M3
Mamba Brushless motor setup
Li-Po Battery with Deans connectors
Does need rear diff rebuilt but comes with one, can be driven in its current state to show functionality.
Tons of extra parts, nuts, bolts, diff, swaybar, etc.
Toe only looks severe because of the wide angle lens I was using to shoot these pics.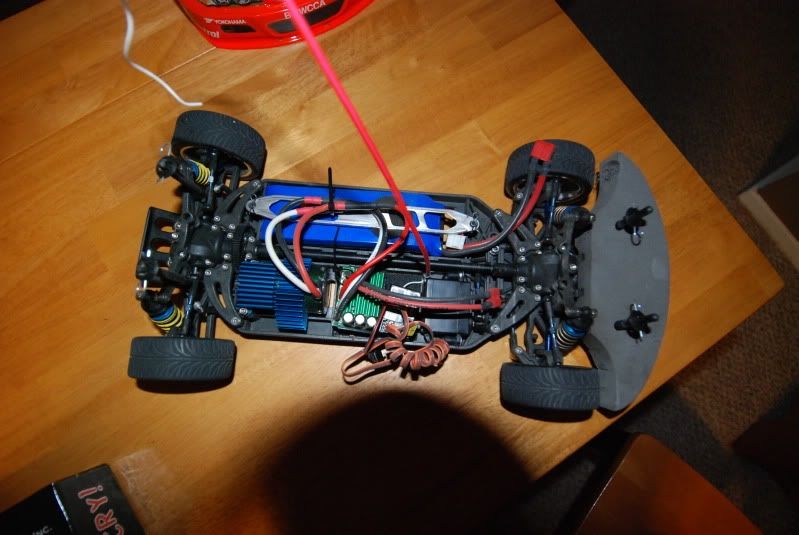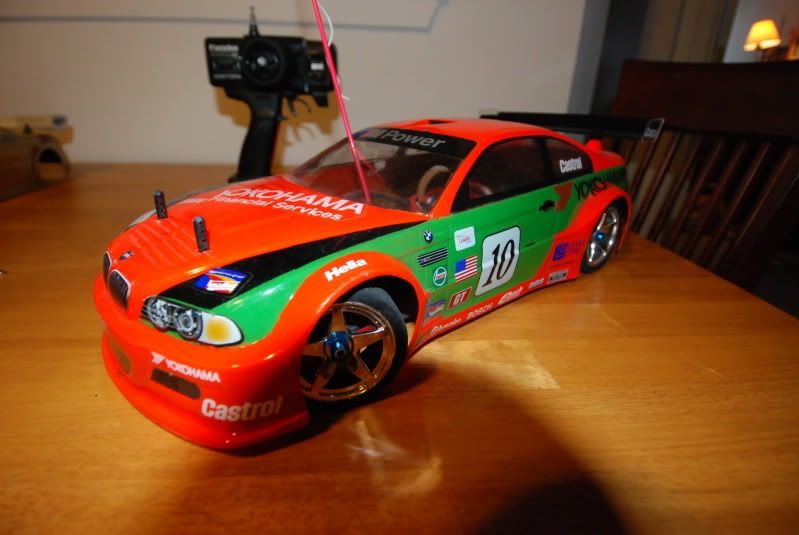 Team Associated 18th Scale Trucks
Monster Truck - $75
All stock – Ready to run, needs nothing
Comes with Team Associated Radio
Battery
Charger
Stadium Truck - $100
Has Mamba Brushless setup
Needs a front right shock
Comes with Team Associated Radio
Comes with two batteries with Deans connectors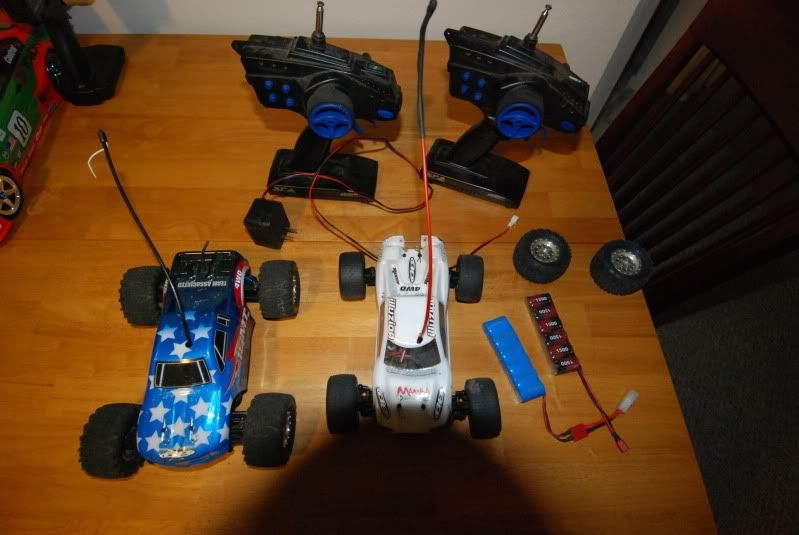 Team Associated RC10GT ARR - $100
Needs Engine and that's all!
Has Robinson Racing spur gear/clutch bell combo
Has full set of aluminum control arms
MIP CVD's
Team Associated Radio
Two pairs of extra wheels
Extra servo's and battery holder
F-150 Body