Riverside Collision
1530 N Riverside Ave
Provo, UT 84604
(801) 373-4900
Riverside Collision in Provo is really good. Make sure you ask for Ron and tell him Brent with the Blue sti sent you in. He gives everyone I have sent in good pricing especially if you are paying out of pocket. He works on a lot of supercars etc. I don't know how the rest of his crew are, but I have always had him do my work personally and he is amazing.
Went from: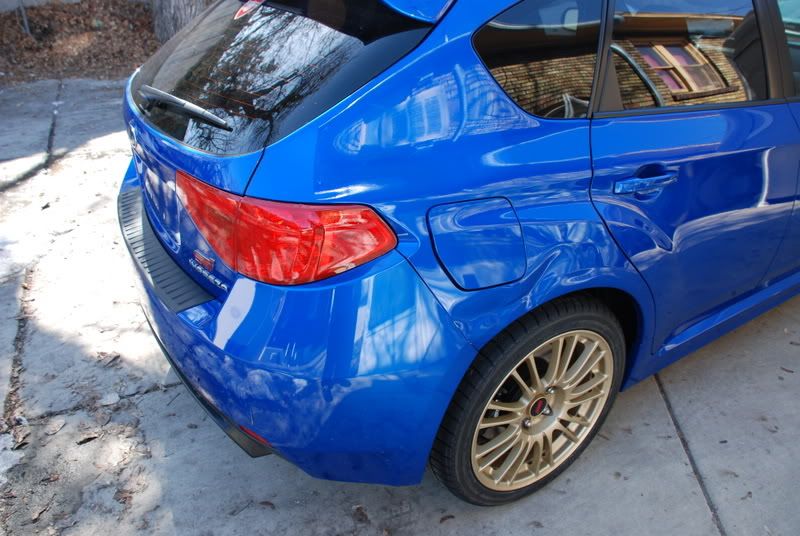 to:
I think he does an excellent job paint blending etc. He was the only shop that agreed to straighten out the rear quarter/ fender too. Everyone else wanted to cut it out and weld one in, but the car was basically new so I didn't want it all chopped up 1 month after purchase. He also did it with very minimal bondo (basically only sealed it and did the finish with it like every shop has to do).
Anyways I really recommend him. A few guys in here I know have gone in to see him as well and been really happy with his work.
Repaired this for us as well:
to
(I know its the wrong side. I guess I never take pictures of my wife's mini)