18 x 8.5 +38mm with 5x100/5x114.3 fitment.
They have Pirelli 240 Snowsport tires with a 255/40/18 size. Two tires have like new tread and two still have a good amount of tread. This is a great set of winter rollers.The wheels aren't in the greatest shape, with a little rash, but I wouldn't say they're awful by any means.
Price is $450 obo
I can be e-mailed at sleepywagon627[at]gmail[dot]com for faster responses.
Wheels are located in Mt. Pleasant, MI and I will meet within a reasonable distance. I also drive down to the Howell area once in awhile. I don't want to ship these.
Please only comment if interested because I'd like to minimize clutter from trolling posts.
Thanks and on to the pics.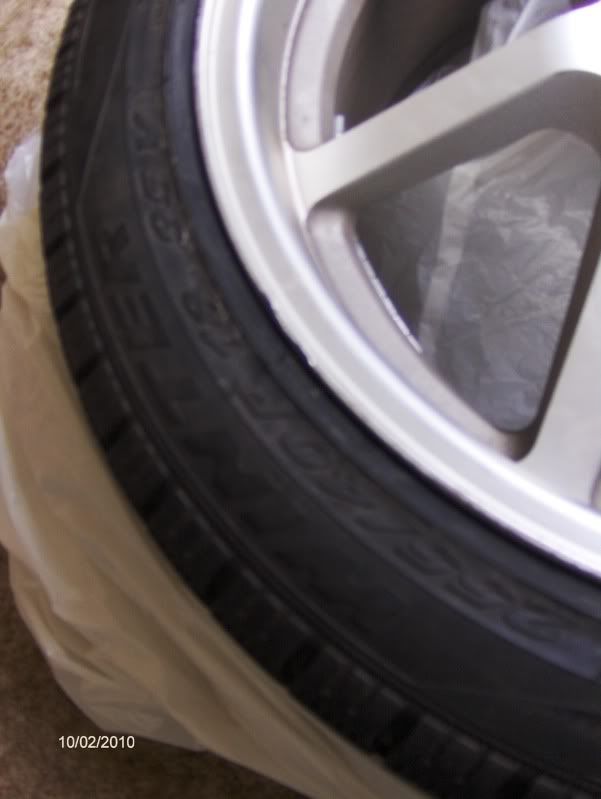 The wheels are silver even though some pictures have a slight goldish look.