EDIT: SALE PENDING
FS or FT
SDRs are 5x100, ET45, 17x7.5
Gold in color
Condition: Very good. I'll look closer tomorrow, but I'm not aware of any scratches or chips. So if they're there, they're very small. Wheels have MAYBE 1,000 highway miles on them and half-dozen autocrosses. Includes center caps. Weight: about 17lbs.
Tires are Bridgestone Potenza RE01R. Tread depth is essentially "same as new" or at least 90% These are awesome tires in all respects and although I used them for autocross they are actually pretty quiet and with a comfortable ride on the street (for a performance tire). The outside edge and center block are a bit rough (they were autocross tires, after all), but this would smooth away after a while of street driving and overall wear is even.
The tires were mounted and balanced at MachV
Price:
These wheels new from wheeldude are $650 for the set + shipping.
Comparable tires new would be $500-700 for similar performance.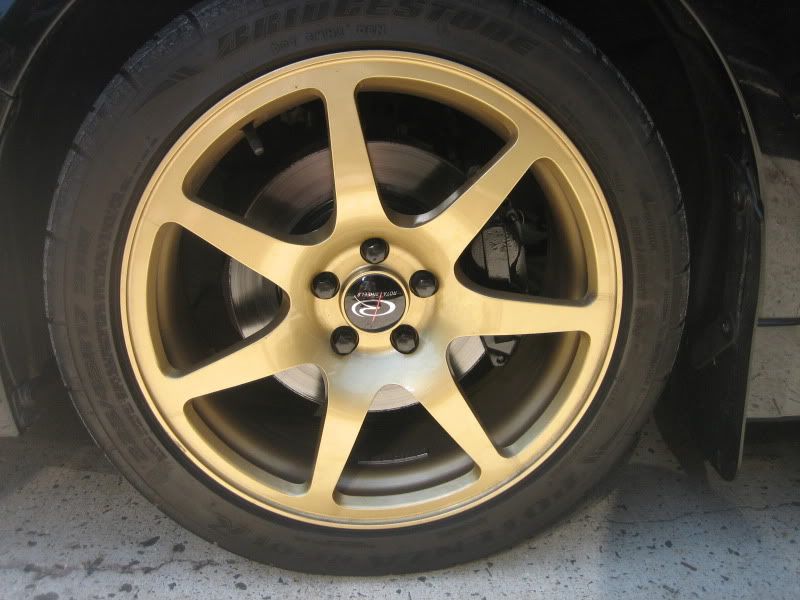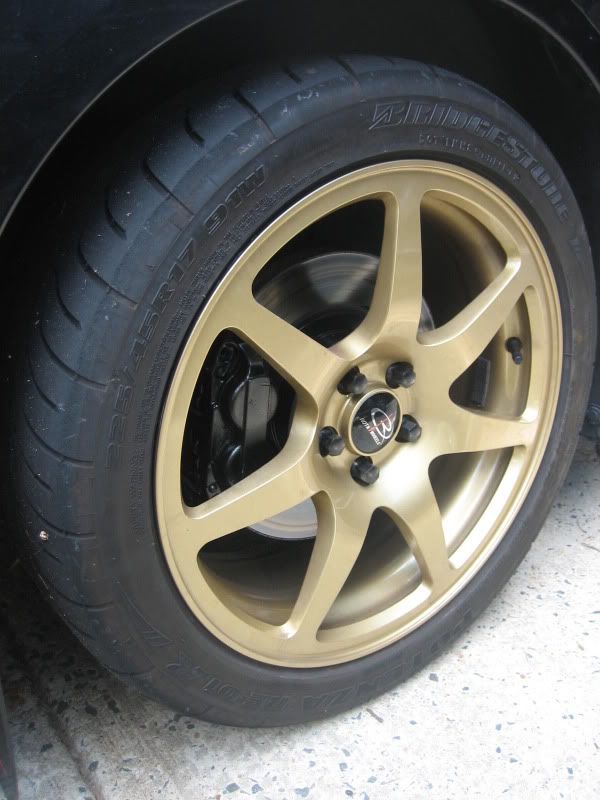 pics of the tires. As you can see, there is some roughness, but tread is still near full.