No I am not stopping djing, just changing my digital setup and of cource keeping my 1200's still to use with said new setup :twisted:.
- 1 pair (2 single units) of Pioneer CDJ-800 MK1's, these are the 1st version that do not play MP3's. These still work like new, there are a few scratches on the outter sides but nothing that effects how they work. Comes with 1 power cord each and can through in 2 pairs of RCA cables. I bought them used and all it came with was the power cords. If you need the directions on how to use, I can burn a copy on disc for you. I will get pics of mine up soon, for now here is a pic of what they look like.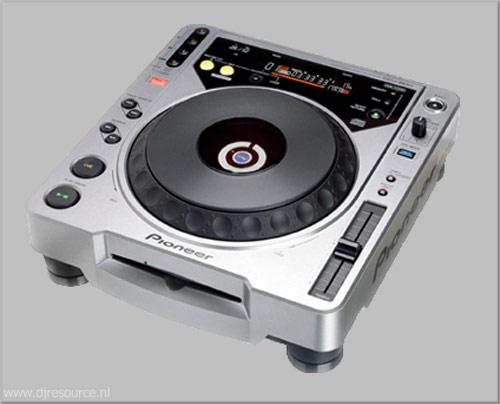 For complete specs and info:
http://www.djresource.eu/Topics/stor...oneer-CDJ-800/
Price: $750 for the pair.
- 1 Pioneer DJM-300S Mixer - I have had this mixer for a long time, everything still works good. I have the power cord and I think I have the original paperwork that came with it somewhere. Specs:
Inputs: CD x 2 (RCA), Phone x 2 (RCA) (Switchable to line), Mic x 1 (1/4" Phone)
Outputs: Master Out x 2(RCA), Headphone Monitor x 1 (1/4" Phone)
http://www.pioneerelectronics.com/PU...DJM-300S?tab=A
Here is a pic to show you what it looks like:
Price: $175
All said pics above are not actual pics of mine, will get them taken and posted up asap.
Price for all listed above: $850
More info:
The CDJ's were used live a handful of times since I have owned them, I did buy them used so not sure on previous owners history. I also have an extended used warranty through Guitar Center for them, as that's where I bought them, so that can be transferred to new owner I do believe, will find out for sure.
The DJM, I have had for a very long time, prolly give or take 7 years. It has only been used out live a handful of times as well. I try not to bring alotta my stuff out for live use so it doesn't get smoked around. Thanks for looking.
-Joe