I haven't seen any step by step directions.
I took 2 pictures of the only hard parts of the swap.
Use the lower mounting hole towards the rear of the car on both sides of the dash beam as your reference point. Rotate the beam around that hole so that the center support bars going to the tunnel meet up with the GC mounts on the tunnel. You'll need to drill new holes for the other 3 bolts obviously, and the arms that attach to the tunnel need to be trimmed a bit because they're to long.
This is the left side: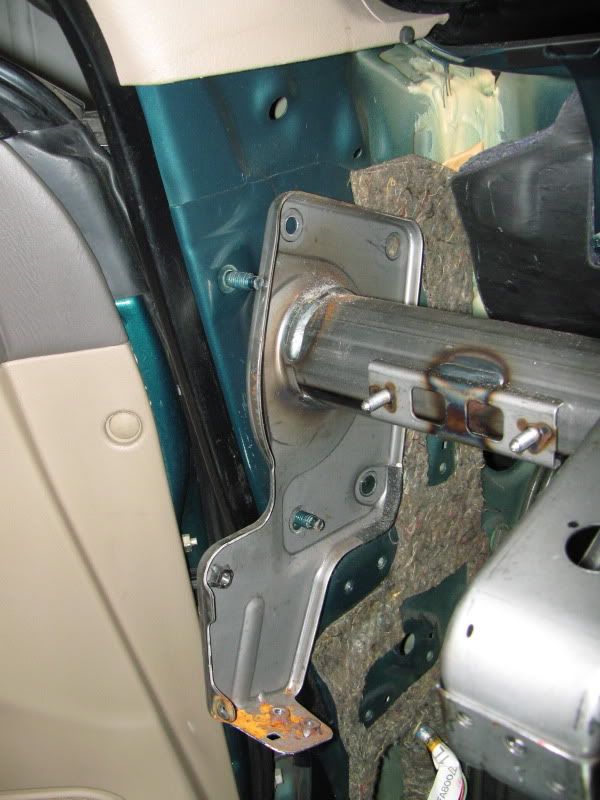 The other hard part was adding HVAC. You'll need to remove some sound deadening from the tunnel and maybe pound on it a little bit in one spot to make room. Mounting needs some modification but is pretty straight forward, I only used the upper mounts, I was going to do something with the lower mount but it was a tight enough fit in there without it. The tricky part is getting the right holes through the firewall. I've seen it welded before, which I guess is probably the best answer. I think my method will be plenty strong though, and I could do it myself in my garage which was a plus. I cut out the sections of the firewall from the wrecked GD that I needed. Only needed to do some minor reshaping to the A/C and heat pieces with a hammer to make them an exact fit. Then cut holes into the GC firewall in the right places. I used panel adhesive and some bolts for added reinforcement.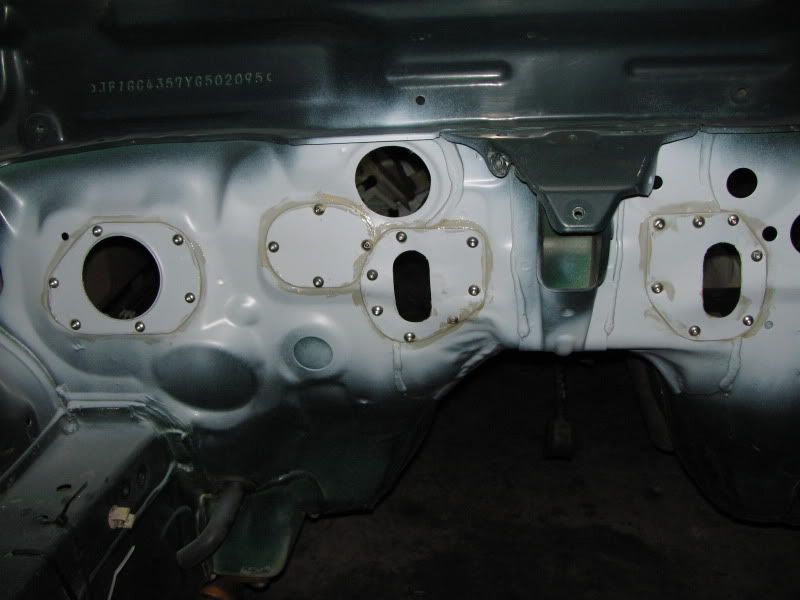 Sorry, I didn't take any more pictures but those are the 2 tricky parts IMO. There are more modifications needed to parts in other portions of the install but they're all pretty straight forward. If you can handle these two things then you shouldn't have a problem with the rest of it.
Also, finished product if you use the 2 holes I mentioned as your reference to rotate the beam on. You'll end up with a gap like this on both sides and the forward portion of the dash sitting flush against the windshield all the way across.