i got's stuffs for sales.
i just need a few more dollars for my swaps and i'm hoping to get rid of this stuff lying around the garage.
first up:
wanna turbo your motor? need some turbo headers? here ya go!!
ej20k headers. i sand blasted, the ported and polished, then painted these with a high temp spray paint. they look fantastic.
i'll include all the shields and stuff also.
plus i'll throw in the up pipe for free
. :noes:
$150 shipped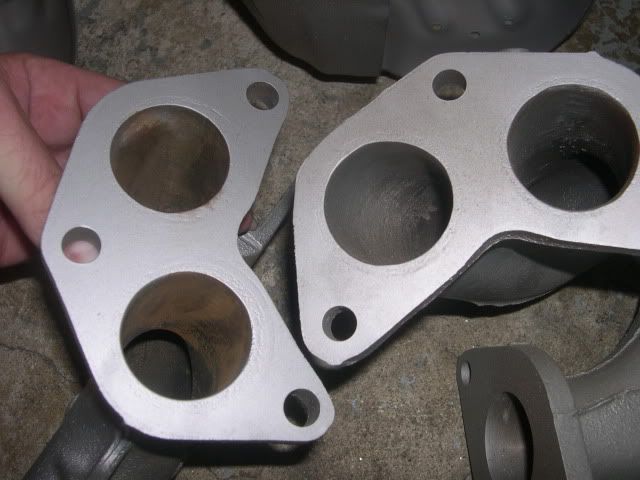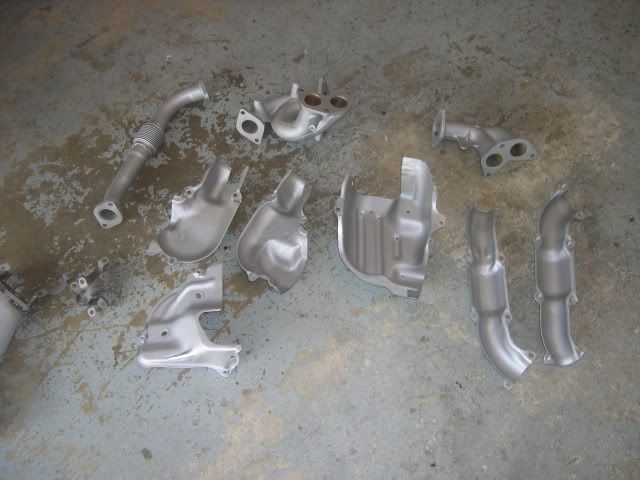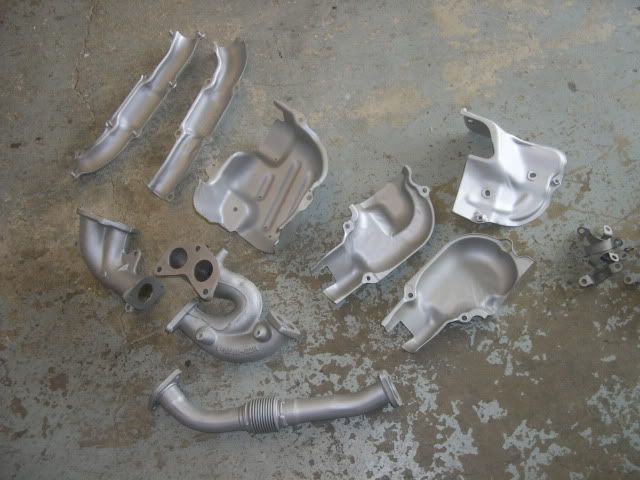 next up
stock ej20k tmic. i polished the outside of the ic while i painted the fins black. i'd say %85 of the fins are still in good condition. includes y pipe.

the only thing wrong is that i tapped this thing for meth so there is a 5/16 hole near the exit.
it can be plugged or if you wanna run meth, you're ready to go!
$85 shipped.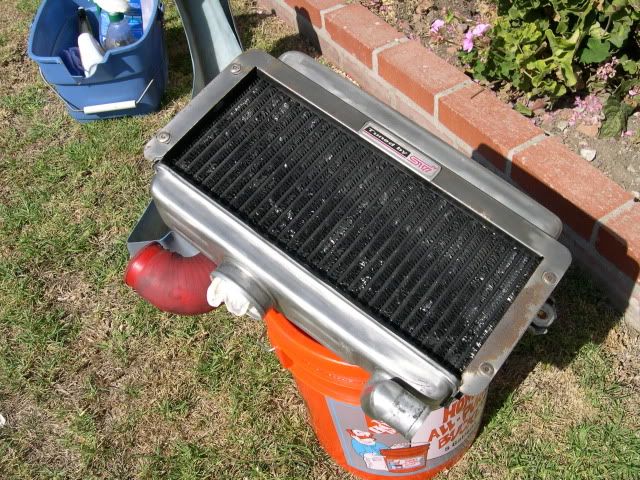 stock 02-03 wrx thermostat. never used. still in box.
$35 shipped