Yeah the coilpacks are for sure for a WRX and I double checked the coilpacks were firing in the correct order. I havenít tried the wasted spark configuration yet though thatís a good idea. Once it turns over and starts running; it idles and drives great. I have a small boost leak somewhere but itís an easy fix. I am going to delete my EGR since I don't need it and its one more port on the intake mani I can plug up.
Itís weird when it tries to start. It backfires, pops and backfires into the intake mani. It has a funny sequence of like crank crank buda buda buda then stall. I donno. Called Phil at Element and he thinks it low voltage while cranking but I don't think so. Also he thinks my timing or fuel maps for cranking need some love. Both Dom and Phil say my crank triggers are okay so I guess I will leave them be for now.
I am going to plug my hydra into a buddies car and see how it starts in his car so I can at least rule out the ecu or wiring. I am going to have to pull my intake manifold to plug my EGR and replace my gaskets so I am going to do a continuity check on all the pigtails. I think I am going to swap plugs too. It really seems like itís a timing issue so it could be the tuning, my trigger system or the sensors or the wiring for them. Possibly the Hydra but I doubt it.
Lol heres pic of the car and the engine bay.
The Swap in question when it was about 80% finished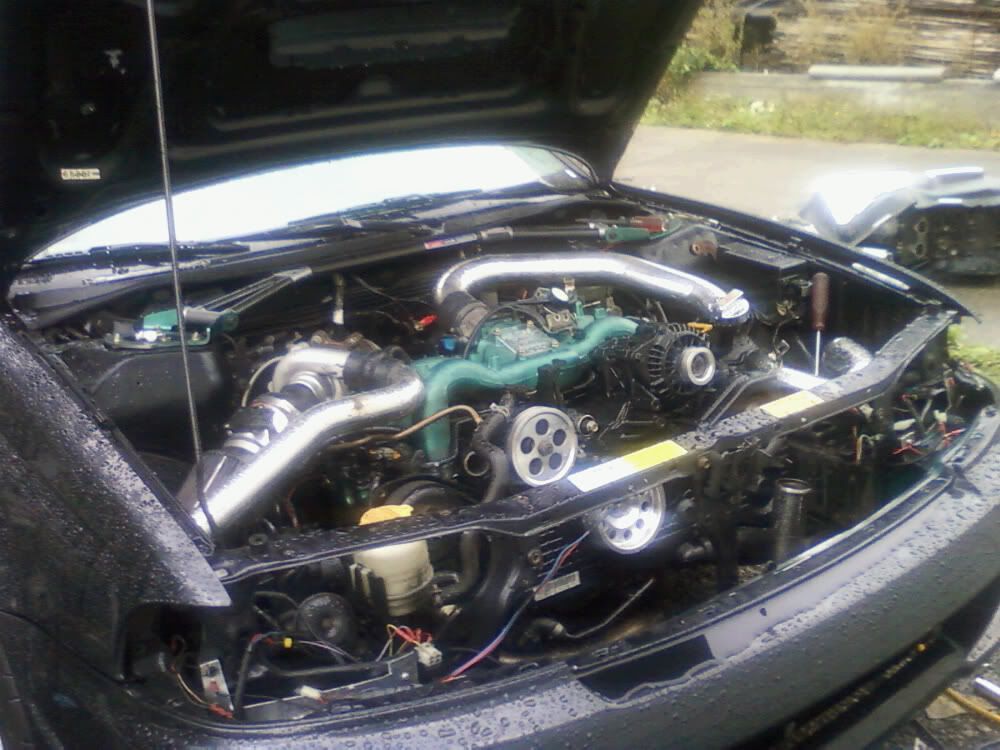 Johann @ Girodisc