Game plan is around 500WHP
430whp - Junior Tuned..i've maxed out my 850cc injectors and my MAF that UR threw in the kit when i did the rotated setup. Now....
I just bought Bosche 1200cc's, and i bought a brand new Perrin Big MAF Short Ram. Also he flashed my Stock ECU..
1.should i go to an AEM? HYDRA? - Do i need to bother? I want a clean look in the Bay due to the fact that IMPORTTUNER has finally got back to me that they want to feature my car, also i'm building this car for RoadCoarse/Timeattack..i was planning on doing something like this with the intake. A full 4" pipe into the Turbo.
2. Can i do this 4" pipe and weld my Air sensor bung to it?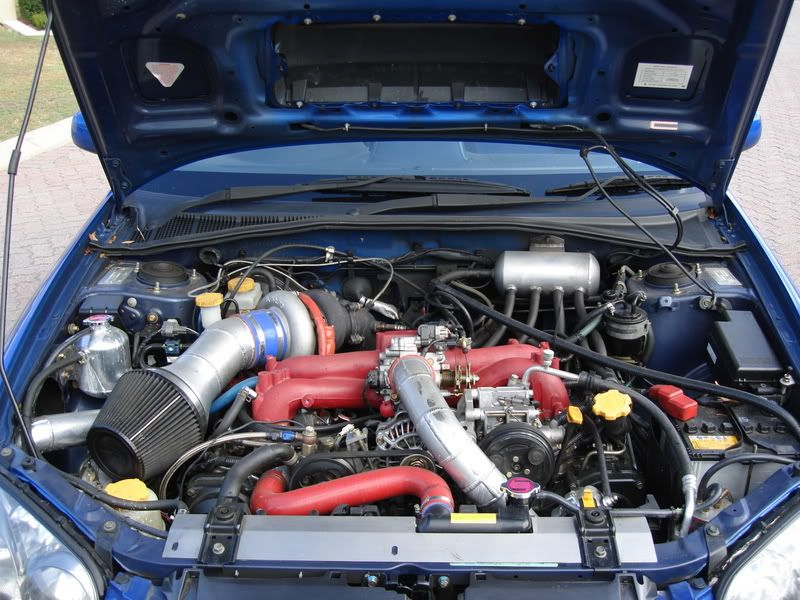 My Current Setup
What would be the most reliable, most power i can get with pump gas, i need some Gurus here!