So after playing with my wrx out on the air strip i heard a noise, i go out to a local meet spot thinking something terrible happened to my abused baby, me and (Holycrapitsfast) think the worst (bad ring landing) come to find out my tune was just running to rich and that was the smell of gas...i was more looking for a reason to buy a bigger motor after a few days me and eviljokersti start finding parts to rebuild go to a few local people selling and at that point i said screw it go big or go home. and did a sti build. i went and found a 2.5 07sti block about 45min from my house, he said 45k miles i said i dont care, it came with rods crank and thats it. (holycrapitsfast) Re honed and hooked me up with a set of sti pistons and made them fit beyond perfect, no scoring or anything. its ****ing beautiful. also hooked me up with some gaskets and a day off of work, gotta love him.
Saturday i left my car home and george headed over to work on it while i was in class, i got home at 3 and he was lifting the motor out of the car already which was pretty sweet i must say.
after 3 exhausting days the build went surprisingly smooth. (only because holycrapitsfast) knows what the hell he is doing. especially with tuning, car is running like a champ
(by the way i find it weird calling people by there username)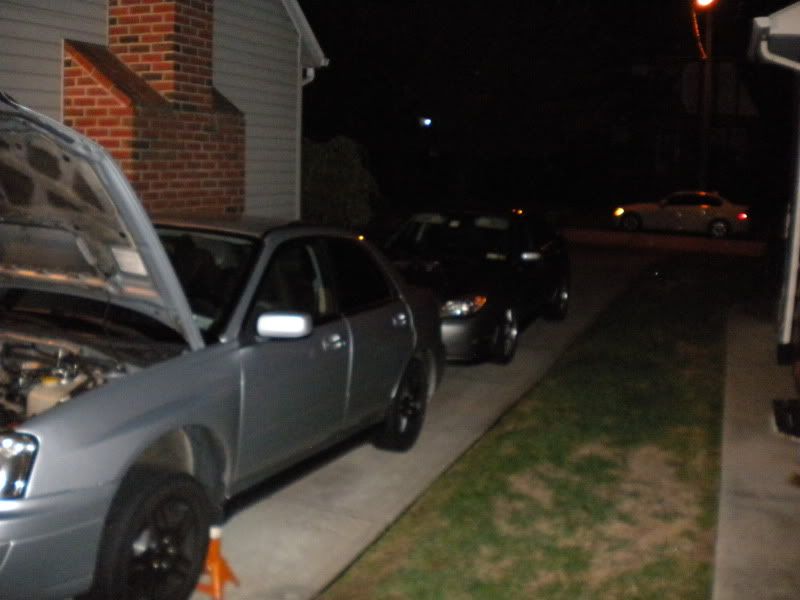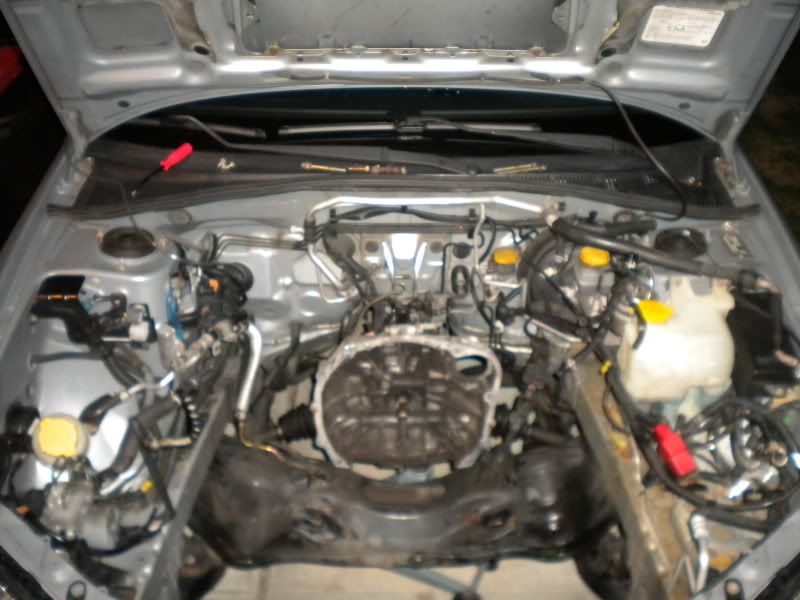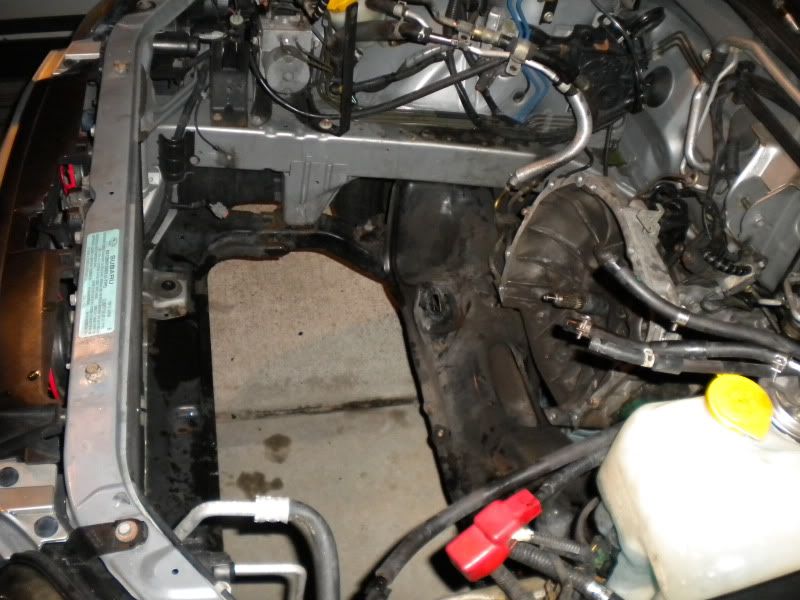 after striping old motor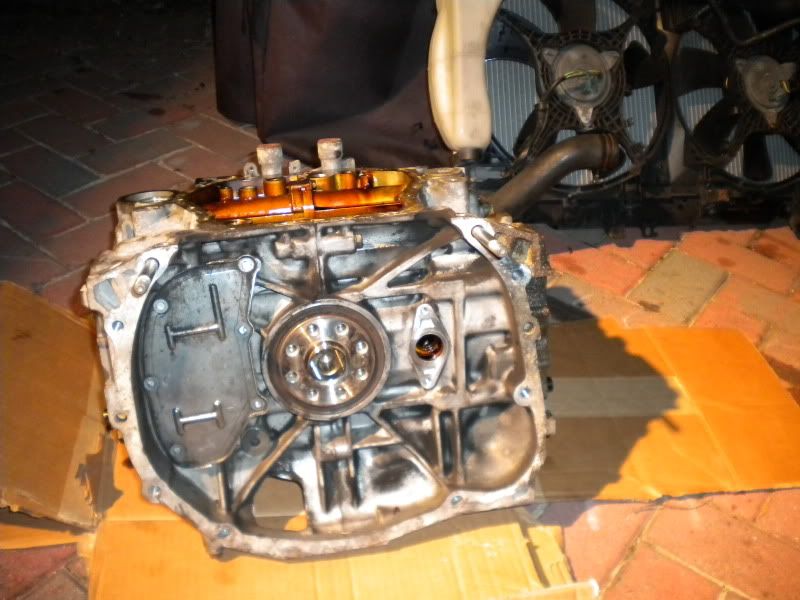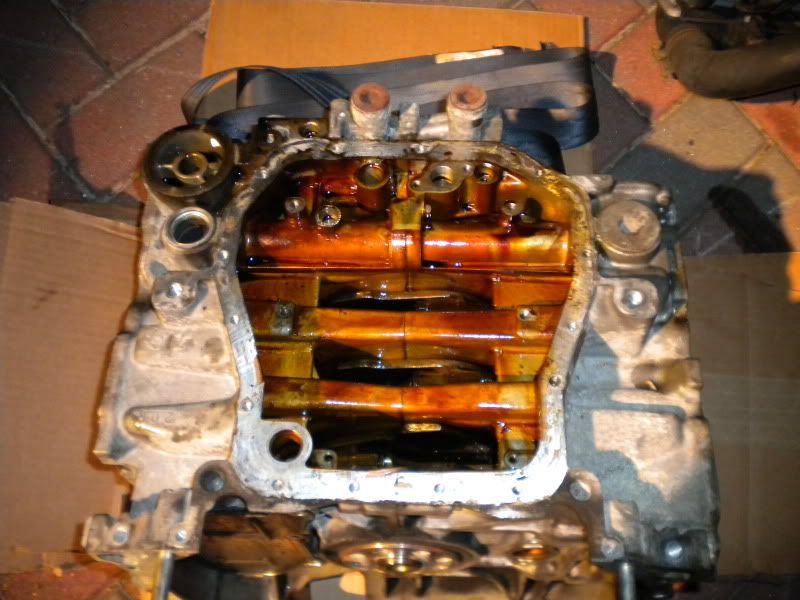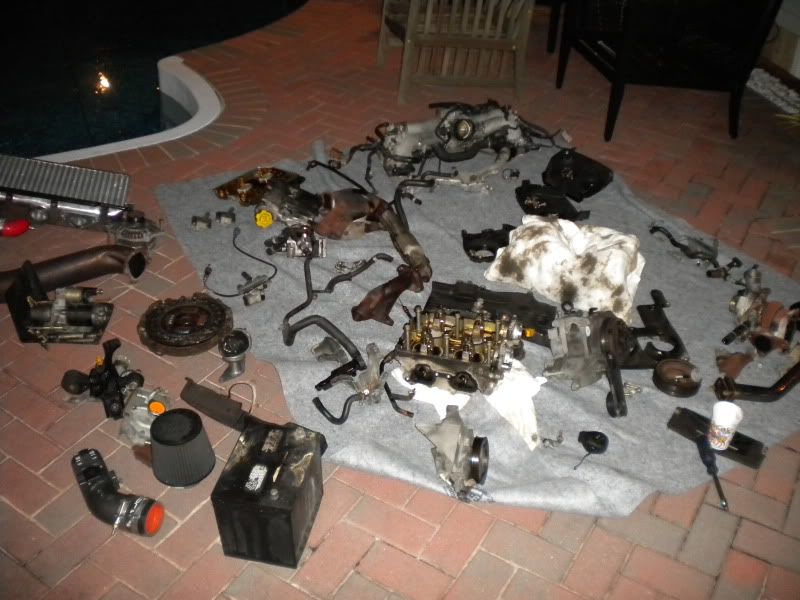 and then the new building begins!