Because we have received some inquiries regarding the release date of the 2011 WRX and STI sedan mud flap application, we wanted to provide a quick update.
Now in the final stages of production, we anticipate a release in approximately 2 weeks.
Below, see recent images of the UR mud flap on a 2011 STI sedan: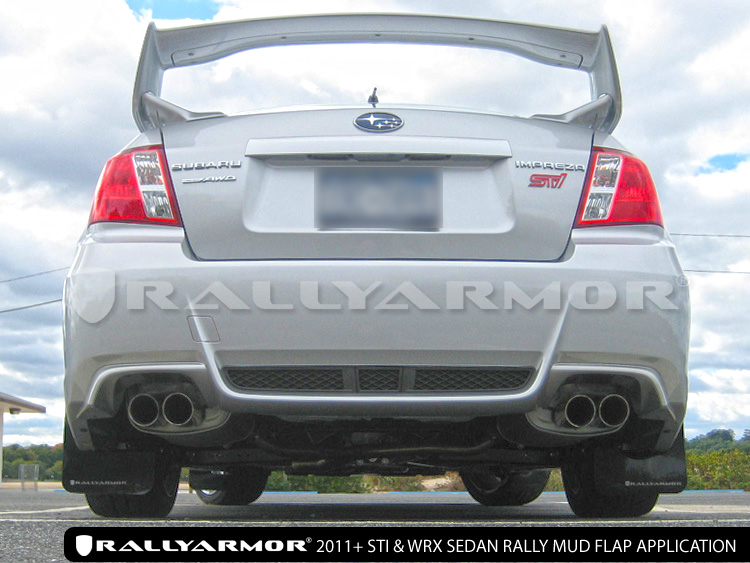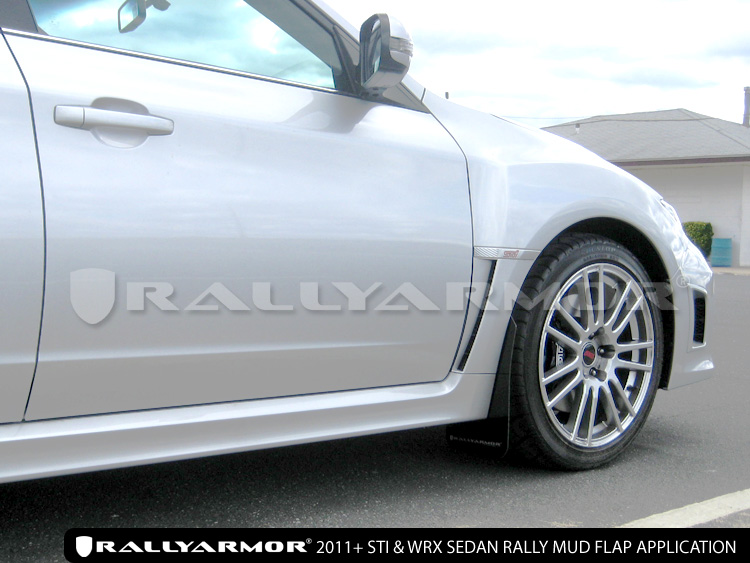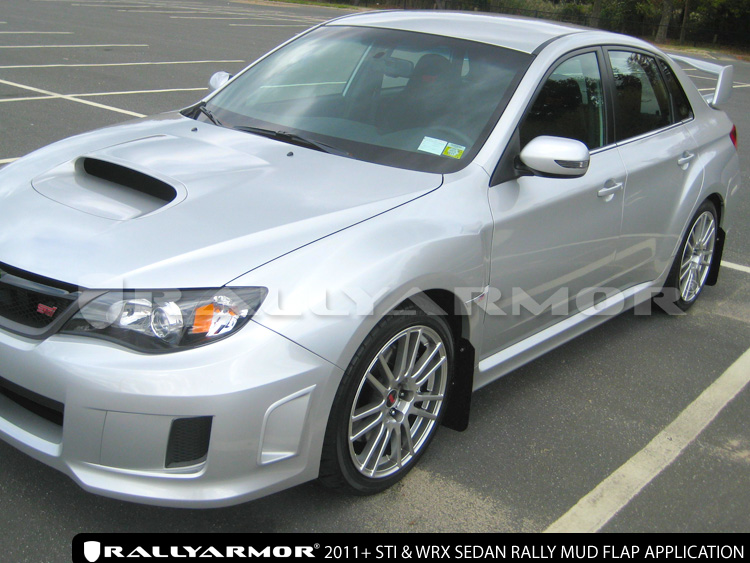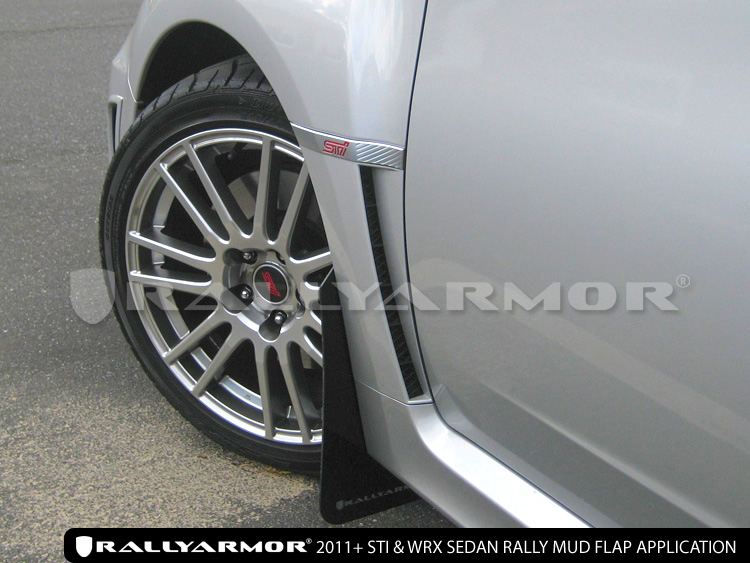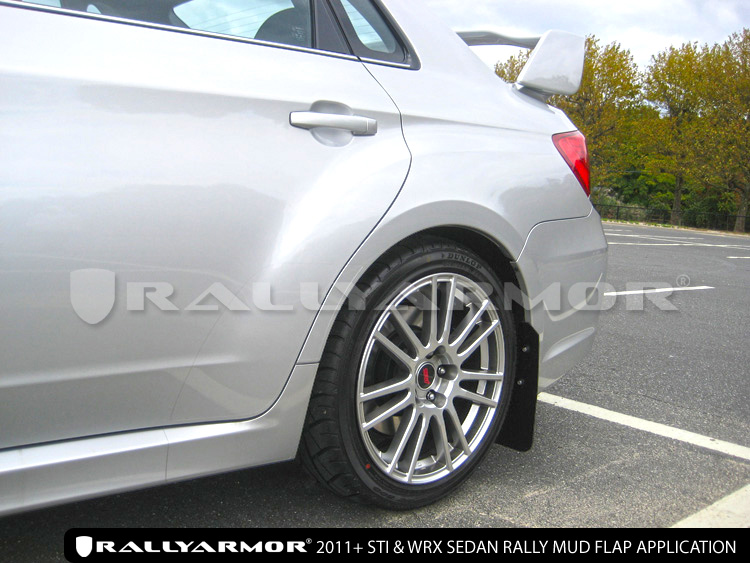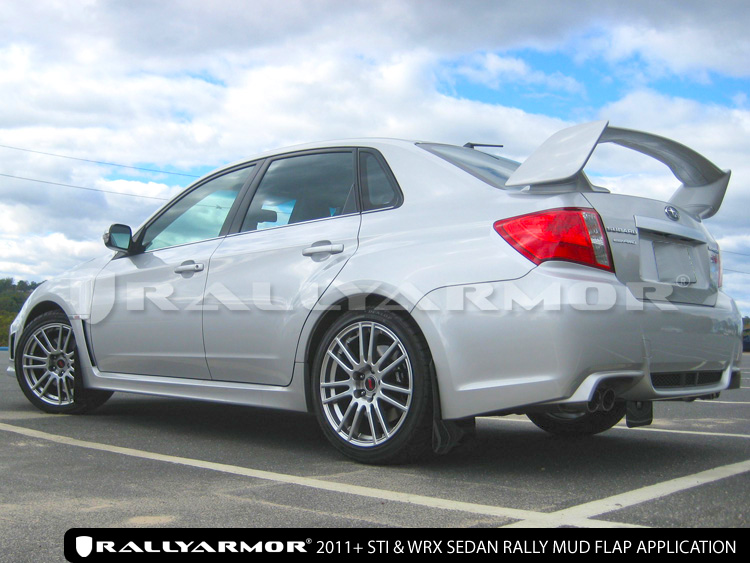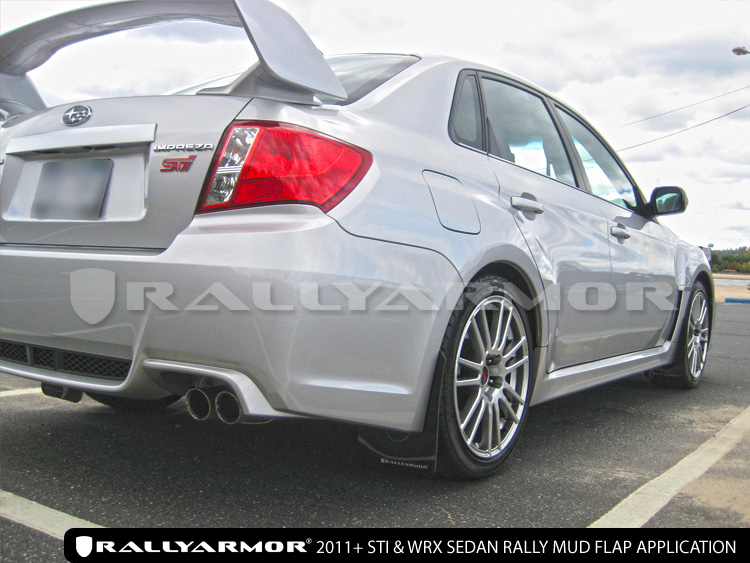 Although the WRX and STI sedans lack mounting points, our UR mud flaps for the 2011 STI and WRX sedans feature an 100% drill free and secure mounting solution.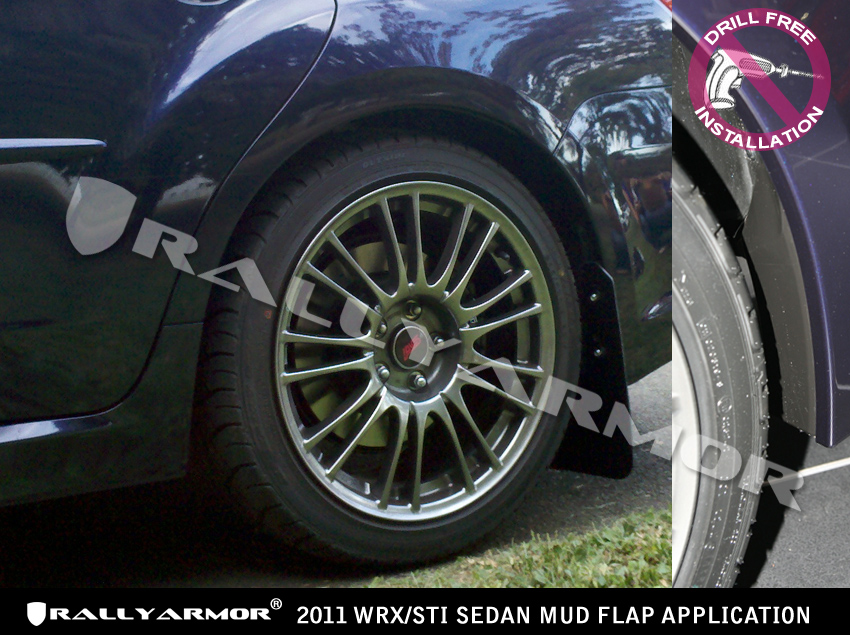 Simply install brackets to vehicle then bolt mud flap to bracket with locking hardware.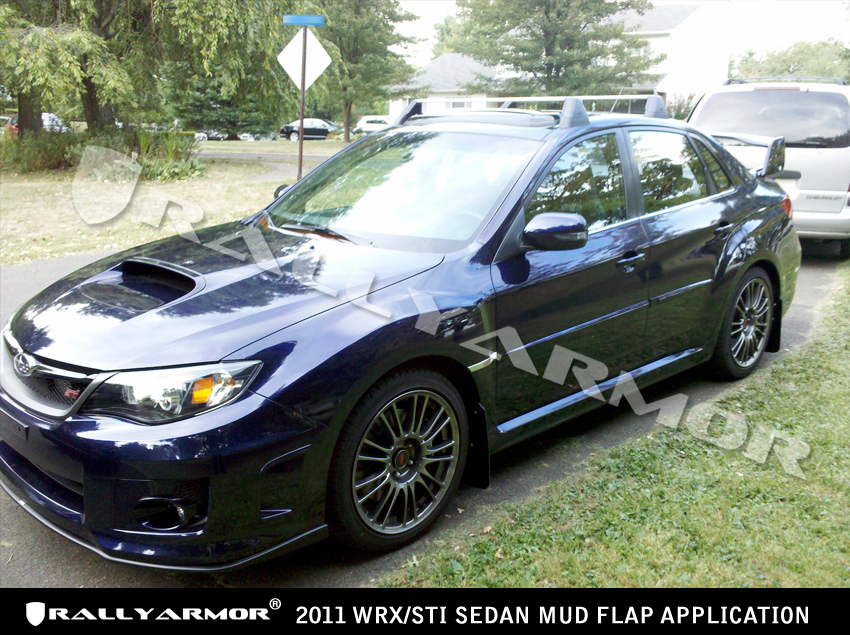 **We are working to expedite the release date of the sedan flaps and will have additional updates on the launch shortly!
Thanks much,
Team R/A