This is just a little note to celebrate Mach V Motorsports surpassing 1000 fans on Facebook.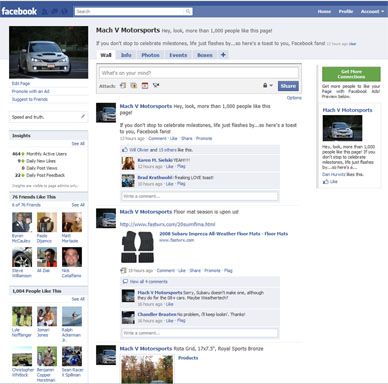 If you haven't been to our Facebook page, you can find all sorts of cool stuff there. There's links to recent track and dyno videos, new product announcements, sale specials, Subaru-related conversation, customer car photos, up-coming Mach V events, and more.

Mach V Facebook Page -- click me!
You can find the page at the link above.
--Dan
Mach V
FastWRX.com