Yes, thats what I was talking about, mounting to the engine- sry.
Its two long bolts on top, one being the top starter bolt
The bottom starter bolt is now a stud that comes out of the trans.
In the middle, instead of the two shorter bolts on each side there is just a male nub in the middle of the two (same as on the WRX trans but a little longer).
On the bottom your still using the studs that come out of the bottom of the engine.
So the things that are different are the bottom starter bolt is now a rod, and the four bolts on the sides are gone..
I snapped a photo before I mounted it up..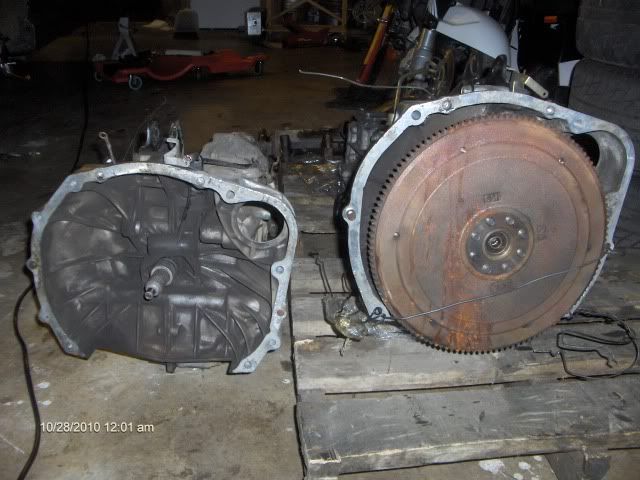 I like the little center diff window on the VIII STi trans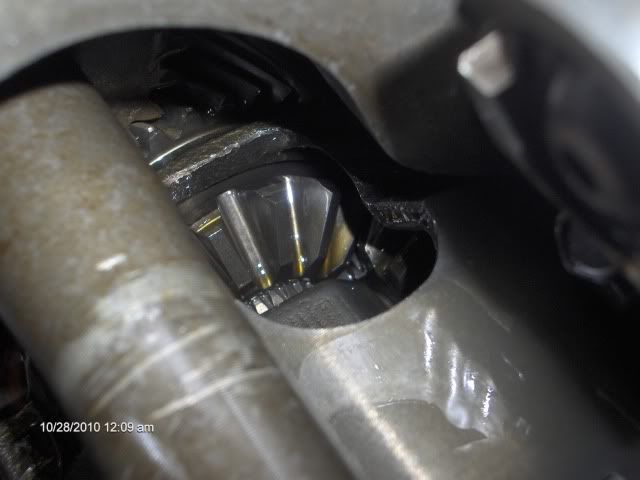 Im assuming this is where a DCCD controller would go or something?
By the way I drove it last night, I had no problems with the clutch fork, I used the WRX one.. Sortve came to the conclusion that its just an updated design because the old ones teeth may have just been too short, maybe they could've had a problem with the teeth slipping out of the release bearing who knows...
On other notes, OMFG I sware ive pulled at least a half second off my quarter time, it feels like mid/low 12's now. It just PULLS. Unabomber has calculated something like a 13% increase in acceleration switching to a 4.444:1 ratio on one of his old posts i saw if im not mistaken- its TRUE, if not more than that.
The highway RPMs arent really THAT much to worry about, they are higher but not enough to KILL your gas mileage.
On modest launches (3-4k RPM) the car no longer falls flat on its face with turbo lag but just gets up and GOES.
And I can only get it up to 135MPH now.
Yeah I did all that an hour after I got it put together, who needs break-in right?