SOLD!

FS: 2000 RS Turbo as seen in SubieSport Magazine - Owned by Tim Bailey
$12,500 OBO sales at surgelinetuning.com or PM.
Car located in Portland Oregon
Motor:
2.0 liter block
weisco pistons
Stock 2.0 liter crank
K-Force H beam rods
ACL Rod and main bearings
ARP head studs
PE kevlar timing belt
moroso oil pan
10mm STi oil pump (2 shims)
Turbo:
Perrin Rotated Turbo kit
GT2860 turbo
tial 44 mm external wastegate
Intercooler/Radiator:
Turbo XS FMIC core
Custom FMIC piping - Aluminum and power coated black
Tial BOV
Custom Air oil separator - powdercoated to match intercooler piping
Koyo Radiator
Engine Management:
Hydra 2.5 with Coil on plug harness
Hydra wideband AF sensor
Fuel System:
Walbro 255 fuel pump
Aeromotive top feed fuel rails with custom AN style fuel lines
820 cc injectors
Two sets of wheels included:
Prodrive wheels with summer tires
Stock RS wheels with snow tires
Brakes:
Upgraded front rotors and new pads all around
Suspension:
Cusco coil overs
WRX rear sway bar
ACT clutch and lightened flywheel
176k on Chasis - lots of minor imperfections you might see on a car with this many miles
Original interior in good condition - STi Front seats can be installed at buyers request.
Less than 5k on new motor - Perfect condition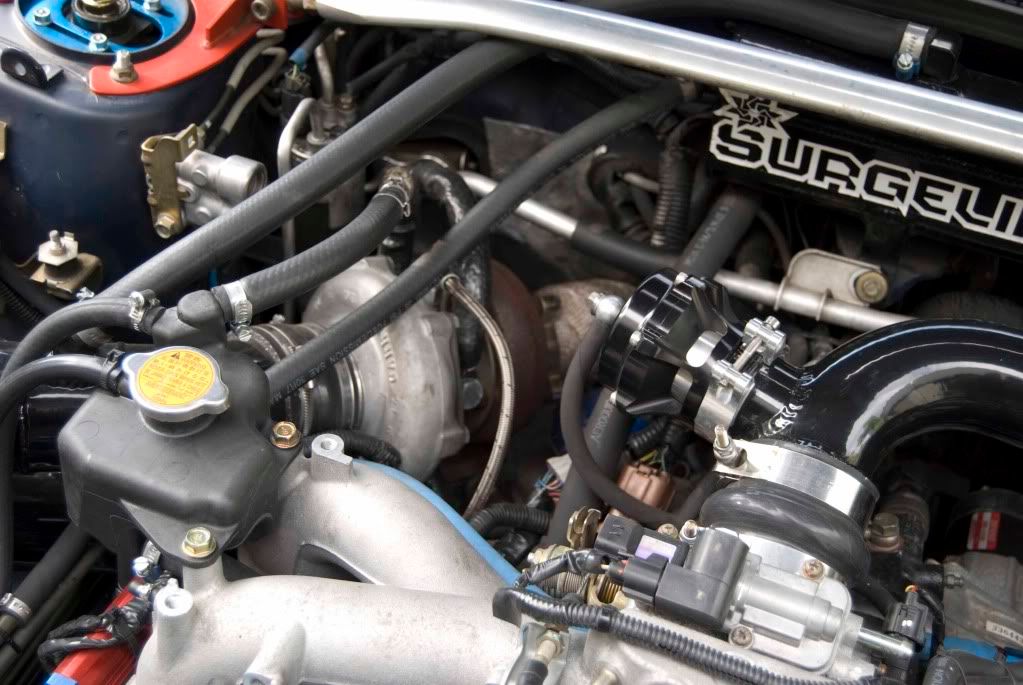 Delivered fully tuned for Pump fuel and E85 if desired
Pump fuel dyno Graph