I recently bought a EJ20G complete swap from Corky with the intention of putting it in my RS. Unfortunately I did not consider the emissions aspect. So I am looking to trade this for a USDM WRX swap. Or just Sell it for what I paid Corky for it.
The engine is OBDI and my 99 RS is OBDII. So this swap will work great in subaru year 97 or less i believe. Or in any car that doesnt have to take an emmission test obviously. It is a limited edition 555
WRX STi
engine with the complete wiring and transmission. It has everything you need to swap. It is rated at 285HP. It has 77,XXX kilometers on it, which equals about 47,000 miles. I bought it for $2,000 and I just wanna get my money back on it if no one wants to trade me a USDM set up.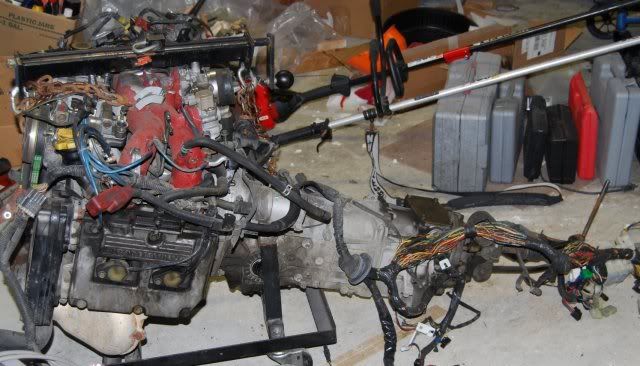 not looking to ship
Lets talk trades!