Hey guys,
I have a Kracked Skulls Scimitar 38" deck that is up for sale... I recently purchased a dervish deck and I'll be moving my trucks and wheels over to the dervish and so the Scimitar is up for sale. It is a very nice deck and only ridden for about 1.5-2 months. There is some normal wear and tear on the deck from riding.
This board was purchased with some extra options from KS including the Quartz grip, Extra Fiberglass, and Cut Grooves.
This deck would cost you 100+ dollars from KS new but I'm selling mine for 65 dollars... I am willing to ship if needed as well but buyer pays for shipping 100%.
Sorry for the cell phone pics:
http://i161.photobucket.com/albums/t240/helitaiwan963/IMG00027.jpghttp://i161.photobucket.com/albums/t240/helitaiwan963/IMG00026.jpg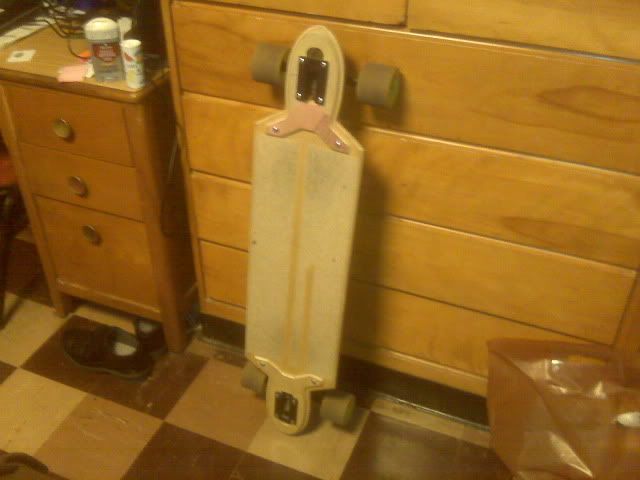 Please send me a pm or a text if you have any questions! I may have some gullwing charger trucks i can add into the deal too for some extra money.
847-45two-482eight
-Eric