I recently traded in my 2008 STI and pulled off these. Prices differ if picked up locally in Wichita, Kansas.
Now onto the BC Racing BR coilovers
SOLD
. These are 8K/8K + front camber plates and have about 5K miles on them. I honestly did not notice a difference in ride quality during daily driving versus stock with the softer setting they were at, but they are adjustable for heavier usage. I most certainly noticed a difference in handling and I was very pleased with these and they made the stance look fantastic! They have never been tracked and had no rubbing issues.
And here is a picture of them on my car (the wheels are listed for sale as well). I'm thinking because of the slope I was parked on it made the front look a little higher than the back, but they were even on a flat surface.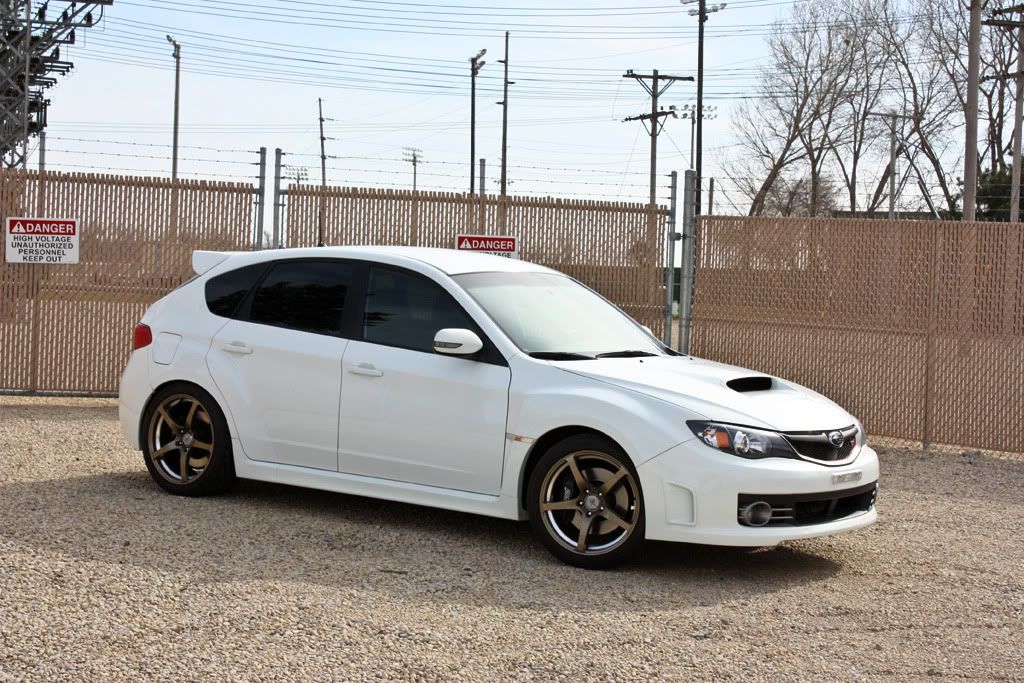 Asking $800 shipped in original box.
SOLD
Link to BC details
I also have a SPT Strut Tower Bar, cosmetically flawless and does what it's supposed to do. $150 shipped.
SOLD

If you have any questions or offers please feel free to PM me. No trades accepted.
Thanks a bunch!