I have a bunch of parts for sale, wheels, tires, suspension. Most of it was bought
for my 1993 jdm wrx.
) I have a ver1 WRX grill for sale. This is with the
green "i" symbol. It has been sanded down and painted
black. This is not spray paint! I primed it, and painted
it when I painted my car, it has been clearcoated
and baked. Mint condition.NEW LOW PRICE! $80.00
)SPRINT HART CP/ CP-R one piece forged wheels. These are the lightest
wheels I have ever seen, 11lbs. each with out rubber! It took me
FOREVER to get these. Just to give you an idea of how much ive
spent on these things: I spent a bunch of money bringing them in
from Japan I had them powder coated, polished, and straightened at edm wheel
works, then I have brand new Falcon azenis rubber on them
I drove them for 100km and took them off when I bought my
P7's! My loss is your gain! I am into these things for at least
$3000, They are 15x7.5 in front to clear 4 pots, 15x7 in the rear
I bought them stricktly for auto cross, track. The wider wheel up
front (I was told by my friend) promotes some slight oversteer.
Whether this is true or not these are great wheel for track days
and super rare. With coilovers these are a great combo, I could not
break loose on dry pavement on stock boost. Good luck finding
a sprint hart wheel for this price in 5x100 ever again. These
would work awsome on an RA car since without the ground effects you
could really go low. I am looking to sell these with tires for $1000.00
If need be I can seperate the tires (205/50/15's) and sell the wheels seprate-
This would be $600 for the wheels, $400 for the tires.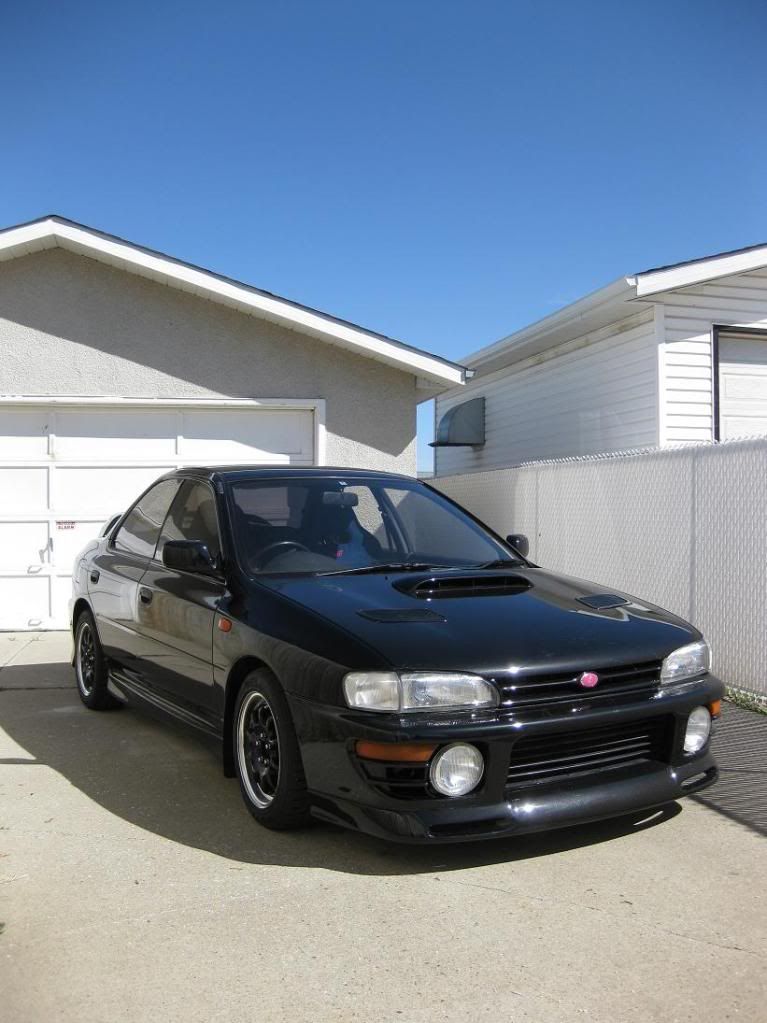 This is the car it came off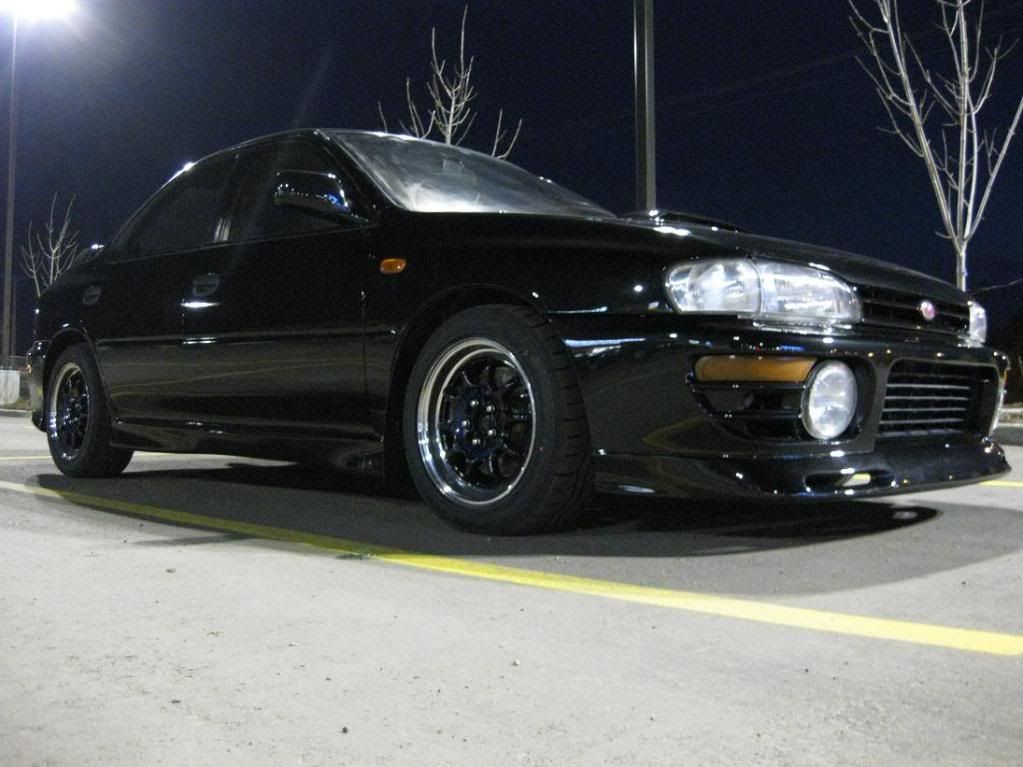 I have three strut tower bars for sale. What happended is I bought them to experiment with fit because I had
an ARC top mount.
This intercooler requires a strut tower bar that hugs the fire
wall. I am looking for the following: $100.00 for the pink STI, and $80.00 for the cast one piece aluminum one.
The cast one will give
you them most space. I took a pic of it on top of the pink STI for comparison.
I am also getting rid of brand new Yokohama Advan A13's (245/40/18) there are exactly
900kms on these and they are brand new. I took them off my evo x since I wanted
a diffrent tire and wheel combo. $500.00
I have an apexi intake for the 1993 ej20g motor. This kit is only missing one small bracket
which isnt even needed to hold the filter up (it stays up on its own)
Otherwise the kit is complete and has the sweet cast portion which is undamaged.
SOLD!!!!!!!!!SOLD!!!!!!!!!!!!!
ALL PRICES ARE WITHOUT SHIPPING!!!!!!!!! PM ME FOR DETAILS.