I am trading my Legacy in on a 2011 WRX and have parts FS.
First item:
Pioneer DEH-P5000UB headunit.
Great HU, but I don't need it in the new vehicle.
This is complete with the stock wiring adapter/harness, and the USB cord is also included. Looking for $125 shipped for it all.
A link to a crutchfield page about it:
http://www.crutchfield.com/S-HgX6ScS...H-P5000UB.html
Obviously, they no longer sell it, but the info is still there.
The advantage of this one over the newer models is that the USB connection is on the back and has a cord going to it, as opposed to the new ones with a port in the front. I use a thumb drive, so I don't want it sticking out of the front of the HU. That makes this older model attractive to me, but the 11 WRX has USB input already built in.
If I was buying an older WRX without USB input, I'd keep this HU.
__________________________________________________ _______________
Item 2:
Clarion SRV314 6-3/4" 120 W Counter Drive Powered Subwoofer
$100 shipped in the continental US, OR, I will trade for a stock underseat sub plus $35. I want the stock one ONLY because I want to put one under each seat, and the stockers are easy to use in that configuration.
Pic (stolen from the sale thread when I bought this unit a while back):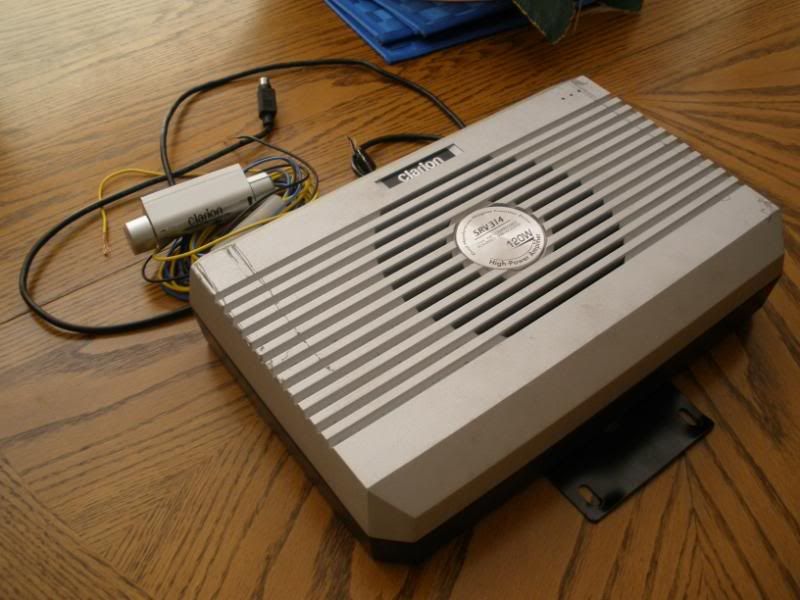 Technical Specifications:
* RMS Power Range : 60 Watts
* Peak Power Handling: 120 Watts
* Low Frequency response: 30 Hz
* High Frequency Response: 200 Hz
* Diameter: 6.75 Inch
Features
* Dual-Voice coil
* 120 W high power amplifier with low pass filter
* Maxx Bass circuit for virtual bass enhancer
* 6-3/4" counter drive woofer with dual-neodymium magnet
* Air compression structure with aluminum die-cast enclosure
* Remote control for gain control /low-pass filter (selectable 50/75/100/120 Hz)/phase select
* Blue LED power indicator
* RCA line level input/Speaker level input
* CEA 2006 Power Ratings: 28W × 2RMS
* S/N: 65dB
* Main unit Dimensions: 12-1/4" (W) × 2-5/8" (H) × 8-1/4" (D)
* Remote control unit Dimensions: 3-15/16" (W) × 1-1/8" (H) × 1" (D)
__________________________________________________ ____________
As for trade info,
I am looking primarily for stock subwoofers WITH THE HARNESS. I want to add a pair of them to my WRX (1 under each seat), so I need 2 total.
I will also consider other trades, primarily stock wheels/tires or some replacement speakers for the front doors.
One point-
I will be removing all parts prior to trading in the car, but I will NOT be shipping parts until the car is gone, JUST in case the deal falls through. My car is scheduled for delivery the week of Dec 13.