I had these on my old wrx a long time ago and just found them and have no use for them so Im selling them. I have a Saris roof rack system which attached to your car like any other system by the window sills, attached to the rack are Barrecrafters snowboard/ski racks. Depending on the height of your bindings it will fit 4 snowboards (2 upside down and two stacked on those rightside up). Im asking 200 for everything. The only thing wrong with any of it is that the wind deflector on the front was broken somehow over the years. The price reflects that. Let me know if you have any questions at all, as far as I know they will fit an 02-07 wrx/sti.
things I might be interested in trading for--
-any suspension for my 98 rhd legacy wagon--wrx suspension will work, stock or aftermarket--aftermarket preferred
-stock wrx wheels or aftermarket wheels--hopefully with tires
-aftermarket steering wheel setup
here are the pictures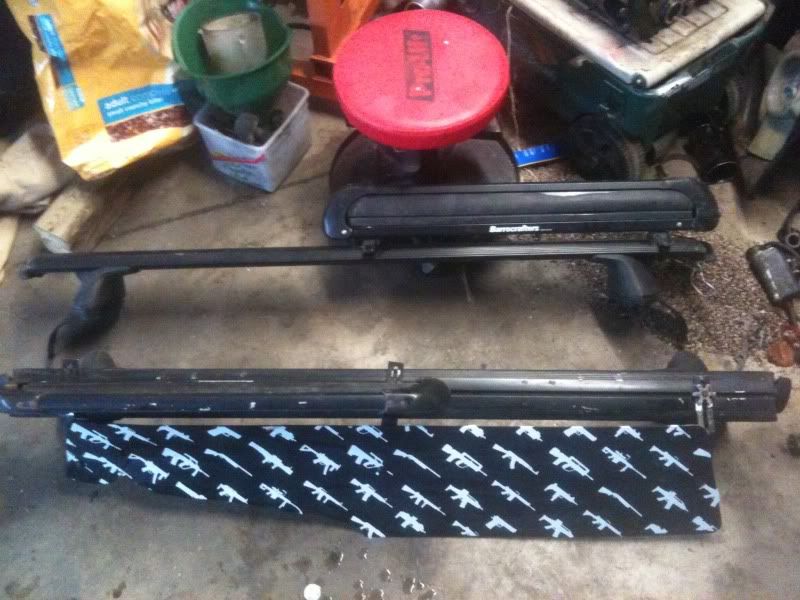 I dont sell junk, I stand by everything I sell. If you need more pictures or better descriptions of anything feel free to let me know, Id like you to feel 150% comfortable before buying anything or if for whatever reason you arent happy with something you receive from me, send me a private message on here an we will work something out. Thanks for looking!