well, within 24 hrs of spining a bearing in my 02 wagon, Dads sedan lost all compression on cylinder #3. We took our time over the last couple weeks pulling it out and apart (school + work = little free time) and this is what we found: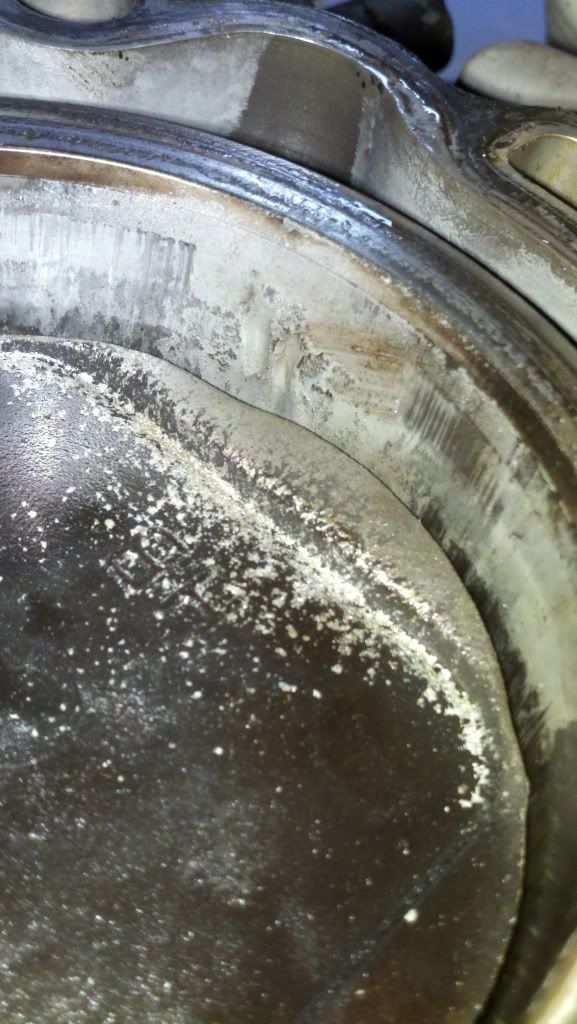 the car has 125k miles and is a typical stage 2 setup (UP, TBE, K&N, crank pulley, Walbro 255) on a conservative tune. While tuning it was requiring an unusually large amount of fuel to keep the motor happy. About a week after tuning (getting ready for a wideband install and re-tune) it started running horribly, blowing lots of smoke, and throwing misfire CELs. Compression test showed ZERO psi in cylinder #3 and the spark plug was covered in oil. We suspect an injector failed and caused a lean condition and this was the result.
He's in the process of deciding what he wants to do, but in the meantime, we all love destruction (especially when its somebody elses motor. lol) so i thought I'd share...