SOLD!
So I'm selling my mountain bike. It's a great bike, i just want a new one. Most of the components have been replaced with better/stronger parts.
New parts include:
Shimano Hollow Tech crankarms
Chain set
rear derailer
brake pads
rear wheel and tire
Other parts:
Judy Hydracoil Rock Shox
stock front fork
Cons:
2 little seat tears
handles worn
$350 obo (+ $50 for egg beater pedals, $80 retail)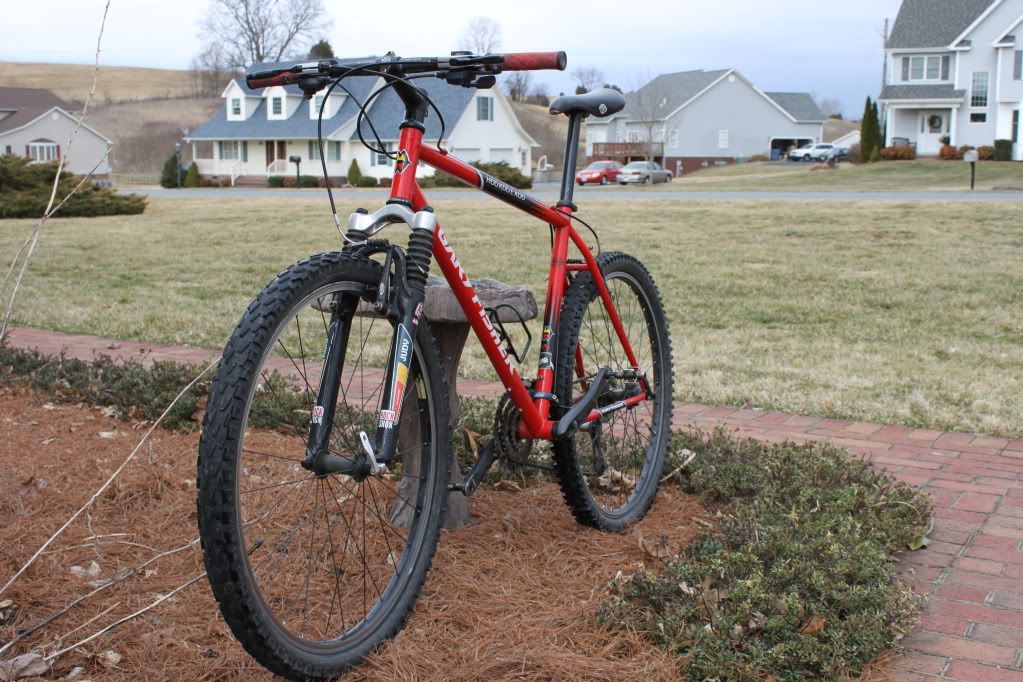 thanks for looking!