I have a 2004 STI which we are parting out. The motor, Tranny, Dash, and ECU are taken. The body is in really good shape, and I have all the interior bits, brakes, intercooler, turbo, injectors, etc...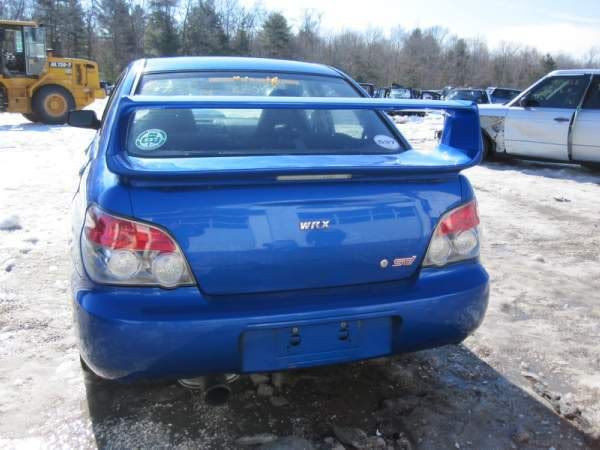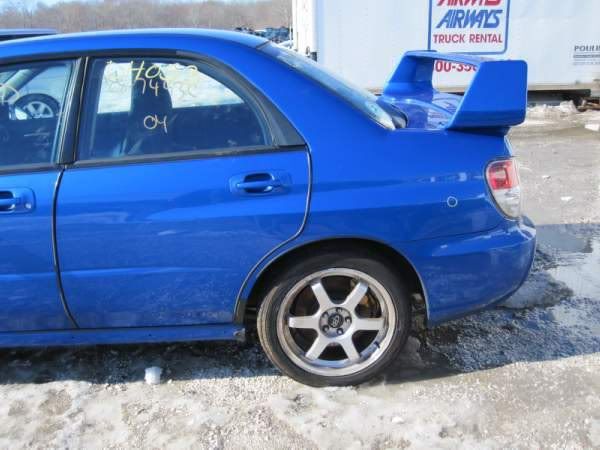 Here is a list of a few things for sale that I can think of:

(the only damaged items are; front bumper, side skirts and front left)
I will sell the panels seperate, but things like wheels brakes or seats must be sold as full set...

STI Intercooler- 269.00
STI Turbo- 225.00
Seats- 775.00 OBO
All 4 doors- 225.00 each
Door cards- 165.00
STI carpet (decent shape)- 100.00
Aftermarket catted DP (Perrin I think)- 250.00
Stock Catback- 130.00
Stock Uppipe- 50.00
Brembo brake kit, with rotors/ pads, front rotors are drilled- 1100.00
17" Rota wheels; 17x8 - 500.00
New Yoko
tires
-more info coming
STI trunk/wing- 400.00
STI hood w/ scoop (scoop has chipping)- 350.00, 425.00 with scoop
Rear bumper- 150.00
Stock BPV- 45.00
Stock aribox- 45.00
Front right fender-125.00
STI stock struts- 400.00 SOLD
Misc interior panels (will part out)
Aftermarket Speakers- 65.00 for all
Stock radiator- 50.00
Injectors- 200.00
Tail Lights- 175.00
Random interior moldings- 20.00 each
Stock rear sway and endlinks- 50.00
ALSO:
1998 2.5RS Motor/ECU/Axles/ Rear End/ and Auto Tranny
105,000.00 Miles
Runs and shifts fine
950.00 local pickup
Looking for
(we can trade for parts if you want):
Stock radio/CD player
17" 5x100 BBS wheels, or wheels like them
Thanks,
Andrew